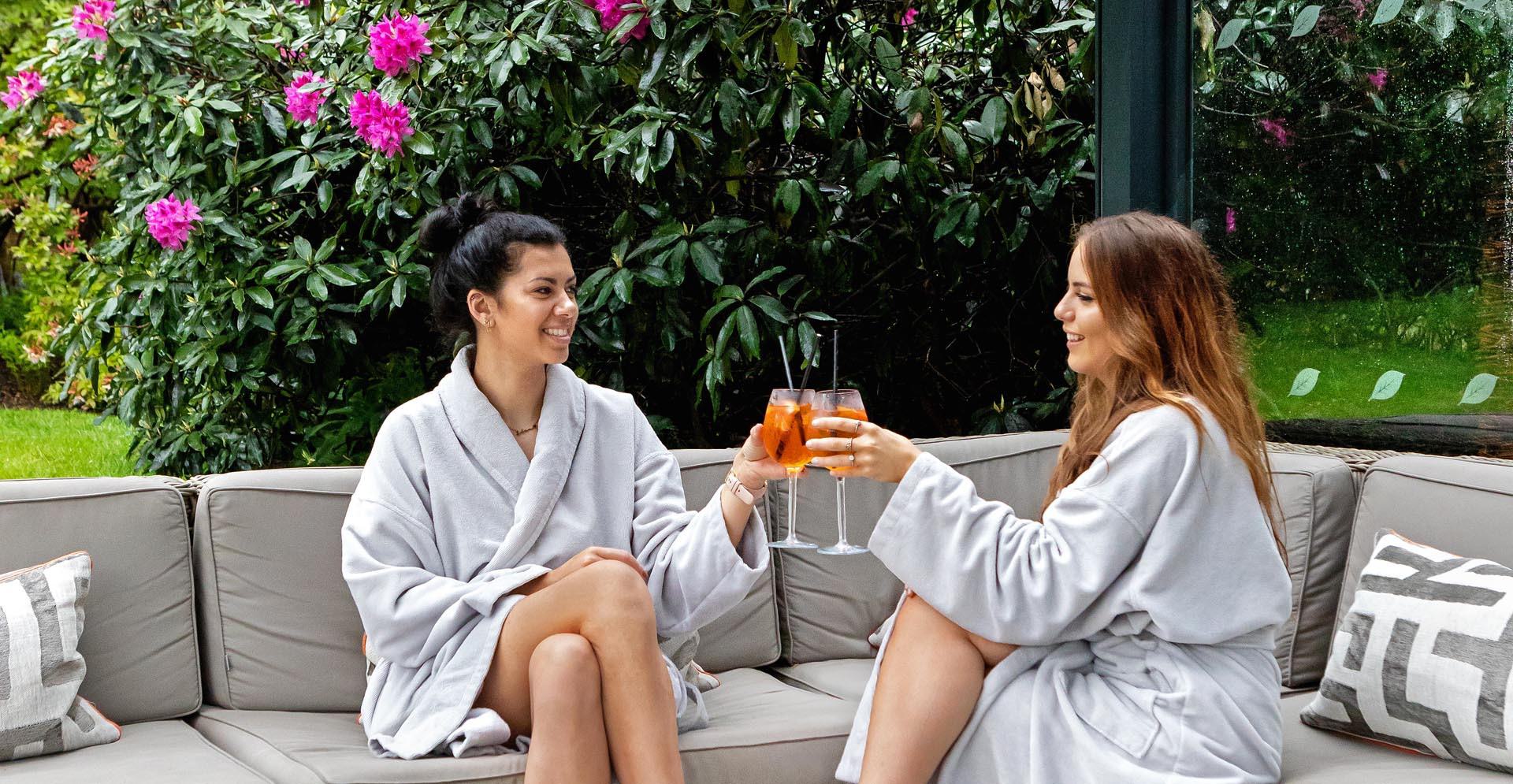 Harrogate and the surrounding area is known as a destination of quality, sophistication and opulence, which is why a visit here will see you enjoy the ultimate indulgence.

From long lazy days spent luxuriating in beautiful spas to treating your taste buds to fine dining to enjoying a spot of retail therapy at a range of high end and independent stores - it's easy to spoil yourself in Harrogate and beyond.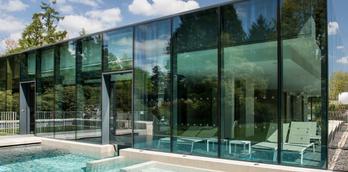 Rudding Park Spa
Rudding Park Spa is one of the finest in the country and recaptures Harrogate's spa heritage using natural waters...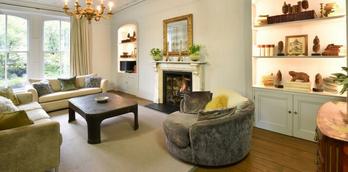 Royal Parade Apartments
Harrogate's Finest Four Luxury Unique Serviced Period Apartments with a Green Tourism Silver Award 2021. We put Green...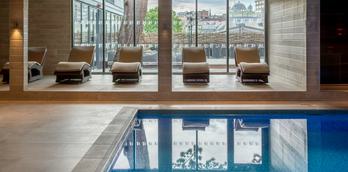 The Harrogate Spa
The Harrogate Spa at the DoubleTree by Hilton Harrogate Majestic Hotel is a place to soak up the wellbeing...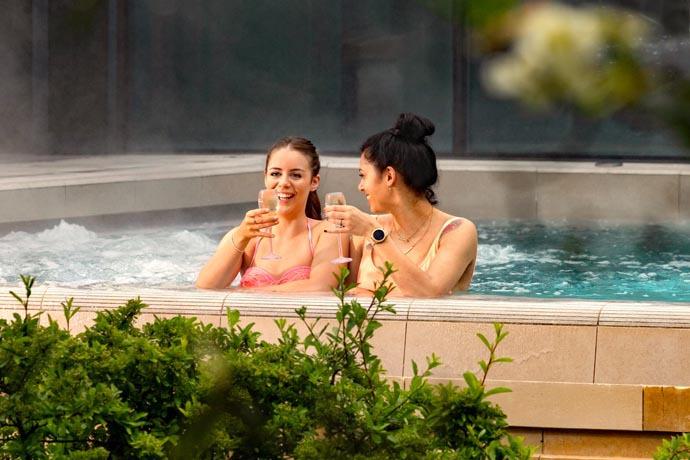 Indulge in Harrogate Spas
What better way to indulge than spending the day lounging in a luxurious spa and where better to do it than the Victorian spa town of Harrogate? With a long, rich spa heritage that has seen visitors flock from far and wide since the discovery of the spring waters in 1571, the area benefits from a wide range of spa destinations that draw on the spa history of the town.
From a traditional spa experience in an authentic location to a breathtaking rooftop spa to more intimate spaces, you are sure to find a spa to indulge all of your relaxation needs.
Indulge in Harrogate Food & Drink
You cannot truly indulge unless delicious food and drink is involved. Yorkshire is well known for producing some of the finest food in the country, and you can sample some of the very best right here in the Harrogate district.

Take a seat in sumptuous surroundings and sample a traditional afternoon tea, make your way through an indulgent tasting menu at a fine dining restaurant or treat yourself by trying an independent eatery.

Treat Yourself

Food & Drink
Horto at Rudding Park

Food & Drink
The Tannin Level

Food & Drink
The Timble Inn Restaurant

Food & Drink
William & Victoria Restaurant

Food & Drink
Carter's Champagne Bar and...

Food & Drink
Frederick's Lounge & Terrace

Things To Do
Spirit of Harrogate - Unique...

Food & Drink
Bettys Café Tea Rooms

Food & Drink
Afternoon Tea at The Crown...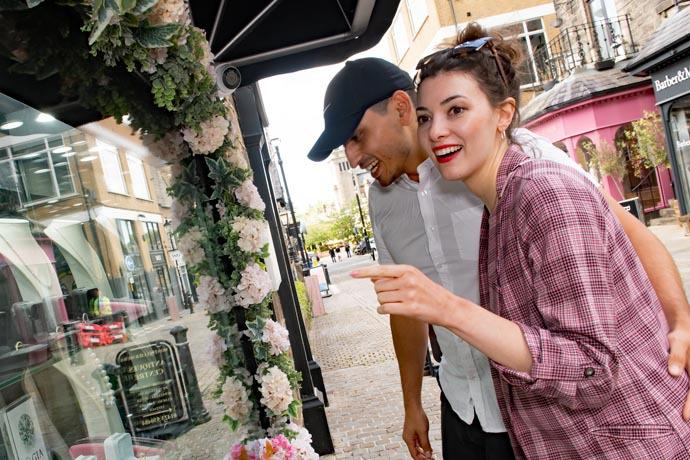 Indulge in Harrogate Shopping
Whether you are looking to pick up some beautifully unique items from an artisan market, fancy a spot of window shopping along luxury-lined James Street in Harrogate or explore the hidden gems of the Montpellier Quarter, shopping doesn't go out of fashion here…
With exclusive boutique shops, you can pick up a select fashion item or two, or plan your next big home makeover with specialists in interior design and furnishing who can bring some Harrogate style to your home.

Take home some 'Harrogate' with you to remind you of your stay; be it delicious treats, stylish home additions or some new items of style for your wardrobe.
Only in Harrogate

Shopping
The Japanese Shop, Harrogate

Stay
Strawberry Safari Glamping

Things To Do
Turkish Baths Harrogate

Shopping
Rigby & Peller - Lingerie...

Shopping
La Cornue Harrogate

Things To Do
Yorkshire Appetite Food Tours

Shopping
Spirit of Harrogate
Events in
Harrogate
2nd Dec 2023
Harrogate Festive Artisan...

2nd Dec 2023
Harrogate Father Christmas...

2nd Dec 2023
Wreath Making
2nd Dec 2023
The Harrogate Christmas...

2nd Dec 2023
Northern Voices - A Concert...

2nd Dec 2023
The Melrose Quartet Christmas...

3rd Dec 2023
Light Up A Life

4th Dec 2023
Lunchtime Chamber Music...

5th Dec 2023
Discover the hidden beauty of...
Blogs in
Harrogate

Food & Drink
Festive refreshments on West...

See the Harrogate area...

Remember, remember the 5th of...
Food & Drink
Welcome to Restaurant Week

Things To Do
Summer Pop-up parties are...

Enjoy a long weekend fit for...

Food & Drink
Tempting ideas for Sunday...

Places to Fall in Love with...

Things to do this February...
Offers in
Harrogate

Christmas
Two Night New Year Escape at...

Christmas
Christmas Escape at Rudding...

Food & Drink
Christmas Party Nights and...

Food & Drink
Festive Lunch & Dinner at The...

Accommodation
10% off your stay

Things to do
3 Month Spa Membership Offer...