Things to do in
Boroughbridge
Explore this historic coaching town and its surrounding landscape for a truly relaxing day out in Yorkshire.
Boroughbridge can trace its history back to the days of the Romans and the curious standing stones on the edge of town hint at an even more distant history. The town's position on the Great North Road, exactly halfway between London and Edinburgh, gave this trading post and coaching town an added significance and established a long-lasting tradition in hospitality.
Beningbrough Hall, Gallery & Gardens
Beningbrough Hall, on the outskirts of Harrogate, with its eight acres of gardens is a real treat to enjoy all year round. Beningbrough for garden lovers Outside, you can explore the beautifully arranged formal gardens, several herbaceous borders, less formal areas managed for wildlife as well as sweeping lawns and a kitchen walled garden. There are many perfect spots for a picnic and visitors return time after time to watch the seasons changing when different...
Modern day Boroughbridge retains this charm with a vibrant High Street, beautiful walks across the fields or alongside the idyllic River Ure and many points of historical interest.
Two nearby stately homes with magnificent gardens each provide a great experience with play areas for young ones to burn off energy.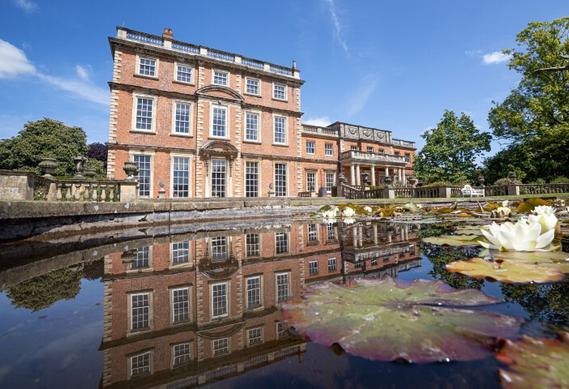 Newby Hall & Gardens
Designed by Sir Christopher Wren in 1690, with some of Britain's finest Robert Adam interiors, Newby Hall is home to a wonderful collection of Chippendale furniture, Gobelins tapestries and classical statuary. Take a tour around the house and be immersed in the local history of the site! Take a walk through 25 acres of award-winning gardens including one of Europe's largest double herbaceous borders or take in the scene aboard a relaxing boat trip along...
Explore Boroughbridge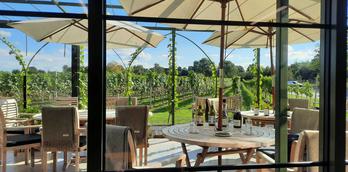 Dunesforde Vineyard
Tucked away in Upper Dunsforth, North Yorkshire and only six miles from the A1M, Dunesforde is a boutique vineyard...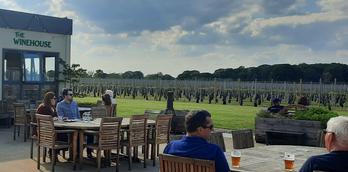 Yorkshire Heart
Visit this award-winning vineyard and brewery, set in rolling North Yorkshire countryside between York and Harrogate and learn about...
Aldborough Roman Settlement
For an interesting day out visit Aldborough Roman town, among the northern most urban centres in the Roman Empire...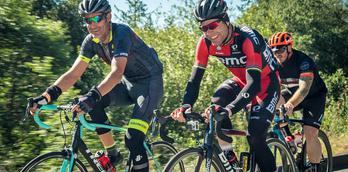 Way of the Roses - Coast to Coast Cycle Route
The Way of the Roses is the most stunning and also the newest of the 8 Sustrans Coast to...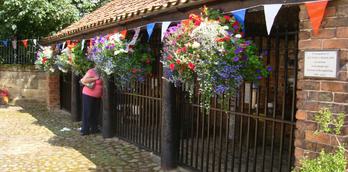 Butter Market Museum
The Butter Market located in Hall Square is an open-fronted building dating back to the 18th or early 19th...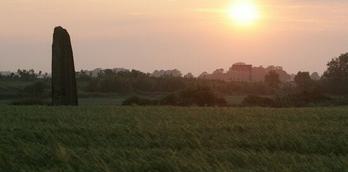 Devil's Arrows
Reach back in time and wonder at the mysterious Devil's Arrows, three huge standing stones on the western outskirts...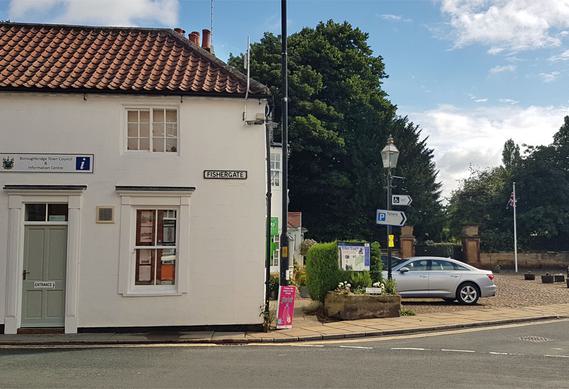 Visitor Information Centres
Boroughbridge Tourist Information Centre
Boroughbridge is an historic town at the heart of Yorkshire, surrounded by pretty villages and within easy driving distance of the Dales, the North Yorkshire Moors, the Wolds, and the coast. Bustling open air markets are held weekly in nearby Ripon, Thirsk and Northallerton and daily in the centre of York. The River Ure flows through the town and provides excellent navigation for pleasure craft, capable of taking boats up to 54ft with a 14ft...
Blogs in
Boroughbridge

Remember, remember the 5th of...


Heritage
A Place to Feel Good:...

Enjoy a long weekend fit for...

Places to Fall in Love with...

Things to do this February...

Heritage
10 Winter Walks around...

Half Term and Halloween Fun

Feel Good Place
Find the colours of Autumn on...