Traditional independent high street shopping
in boroughbridge
When shopping in Boroughbridge the hidden gem of a high street will surprise and delight every shopper who chooses to stroll along its pavements and shop fronts.
Just seconds away from the A1M, the high street is always busy, but a free spacious car park hides just around the corner from Hall Square and the quaint Butter Market Museum. On-street disc parking is free too! Few other shopping meccas can offer such easy access, yet still retain their quintessential old-world charm.
Need to fill your holiday home from home with fresh local produce along with some of those reassuring branded staples? Look no further…
If you are searching for that extra special memento of your stay then the shopping in Boroughbridge will offer up more choice than you would ever expect from this leafy little town.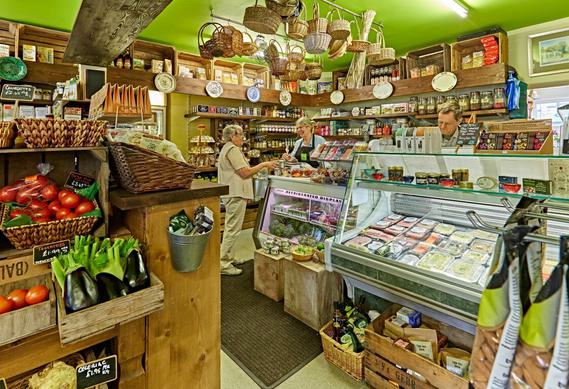 Fink
The face of fine foods in Boroughbridge, FINK is an independent retailer with an eye for the unusual and a taste for the sensational. The shop is brimming with fresh local produce, continental fine foods and a mouth-watering counter of fresh fish, cheeses and meats.Think Food…Think Fink'
A dazzling array of local and regional independents line the streets, with only a very few recognisable national names among them, giving the town a refreshing feel for shoppers. From butchers to florists, from fashion boutiques to bakers, your shopping bags will be full to bursting by the end of the day.
Boroughbridge was once a major coaching stop for travellers along the Great North Road, the highwaymen and brigands may have all gone, but a warm Yorkshire welcome still awaits every visitor.
discover
Shopping in Borougbridge

Shopping
Sweet and Seasonal

Shopping
Market Square Antiques


Shopping
Concrete & Cacti
With the owner's names above the shop door, a personal service and good old Yorkshire value for money are the order of the shopping day; this may be why Boroughbridge has remained such a vibrant and busy shopping centre, bucking the high street trend of recent years.
And when your feet tell you that you can shop no more, a wide selection of cafes and eateries pepper the town offering a choice of places to rest and refresh.
Once revived a gentle stroll takes you down to the banks of pretty River Ure, its fast running weir and, if you catch it right, a huddle of brightly coloured riverboats.
All this and more makes Boroughbridge a perfect and ever popular place to shop.
Blogs in
Boroughbridge

Heritage
10 Winter Walks around...

Remember, remember the 5th of...


Heritage
A Place to Feel Good:...

Enjoy a long weekend fit for...

Places to Fall in Love with...

Things to do this February...

Half Term and Halloween Fun

Feel Good Place
Find the colours of Autumn on...