'Yorkshire Kernel' & 'The Land Girl' - Bishop Monkton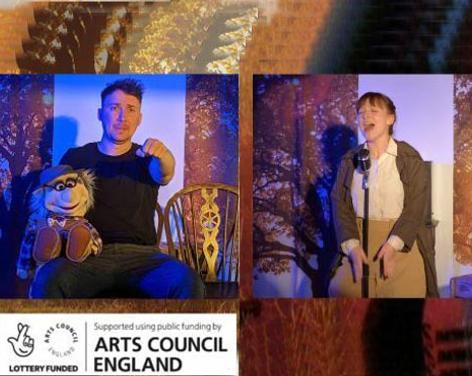 A brilliant 'double bill' of entertainment – two thematically linked plays in one evening!
Yorkshire Kernel written by Danny Mellor with music by Jez Lowe - performed by Richard Galloway
Yorkshire Kernel is a witty and fast paced theatrical journey where one actor takes on all the characters in this comic and nostalgic tale. James's Grandad is at death's door, but he has one last mission: to find a tree. Many trees in fact, scattered around the country in memory of his Second World War comrades. And James needs just one acorn to plant where his Grandad wishes to be laid to rest. Simple? You'd think so. But divided between being haunted by his plain-speaking grandfather, his mother rekindling her romance with an old flame, and James's pregnant partner, Rosie, thinking he is cheating on her, Mellor's "bonkers" solo show undertakes a journey of Yorkshire wit and grit through one man's determination to leave a long-lasting legacy.
The Land Girl By Kate Bramley, with songs by Jez Lowe- performed by Ellen Carnazza
Inspired by actual stories of Yorkshire Land Army "Girls" collected by Kate Bramley back in 2009, this new one-woman performance showcases some of the highs and lows of working on the land during wartime. From ration books to rat-catching, acres of onions to the American Air Base dances, tap your feet and laugh along to songs and stories that capture the "can-do" spirit of the ladies who kept Britain fed during the hardships of World War II.
"if you get chance to see this show do, for it is an engaging and uplifting experience" – YORK PRESS.
Tickets: £14 /£12 Concession/£8 u16's
Buy tickets online at www.badappletheatre.co.uk
Not what you're looking for?
Related
Events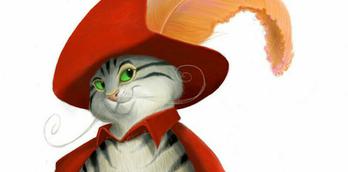 Puss in Boots
Hampsthwaite Players presents Puss in Boots At Hampsthwaite Memorial Hall in Hampsthwaite 29th November to 2nd December 7.45pm and...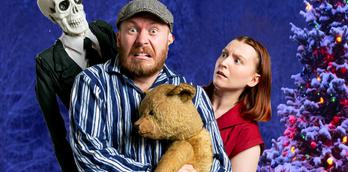 Badapple Theatre Company present 'Farmer Scrooge's Christmas Carol'
Enjoy a festive family treat and join us for our latest 'theatre on your doorstep' tale from Badapple as...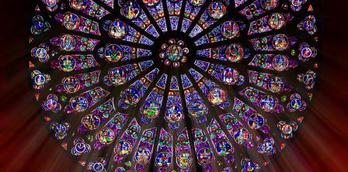 The Hunchback of Notre Dame - the Musical
The storytelling of Victor Hugo meets the music of Disney in this spectacular musical that doesn't pause for breath...
Behind the scenes of
Events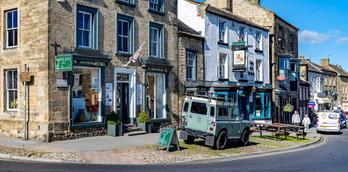 FOLLOW NORTH YORKSHIRE'S LITERARY TRAIL
This July hundreds of people will head to Harrogate to celebrate the 20th anniversary of the Theakston Old Peculier...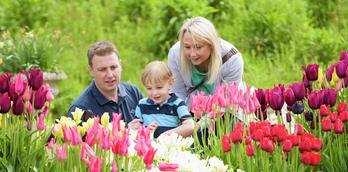 Top 5 ideas for family days out on a budget
Weekends, long summer days and school holidays are all about spending time with the family and entertaining the little...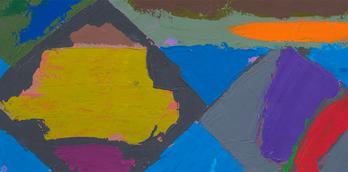 An exhibition to celebrate at the Mercer Gallery
Celebration is the current exhibition on show at the Mercer Art Gallery in Harrogate and it is just that...
More
Events

29th Jul 2023
Reclaiming Lunacy
16th Sept 2023
Inspired by Italy at...
16th Nov 2023
North Pole Post Office

17th Nov 2023
Apres Ski at the West Park...

18th Nov 2023
Winter Illuminations &...

22nd Nov 2023
Dick Whittington

22nd Nov 2023
Glow - Winter Illuminations...

25th Nov 2023
Christmas at the Caverns!

25th Nov 2023
Magical Christmas Experience...
You may also like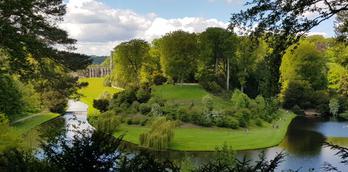 New collaboration and funding protects heritage and landscape
We spoke to Iain Mann, Manager of Nidderdale AONB about an exciting project that will be bring benefits to...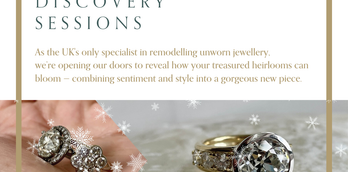 Discover the hidden beauty of your jewellery: Join our Exclusive Legacy Discovery Session at the Hotel Du Vin in Harrogate
Are you ready to unlock the untapped potential of your forgotten jewellery pieces? We are offering the opportunity to...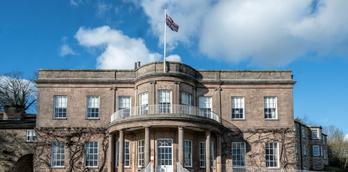 Wood Hall Hotel & Spa
One of the best luxury hotels in Wetherby, Wood Hall Hotel & Spa is a beautiful award-winning country house...