Words! Camera! Action! - Theakston Old Peculier Crime Writing Festival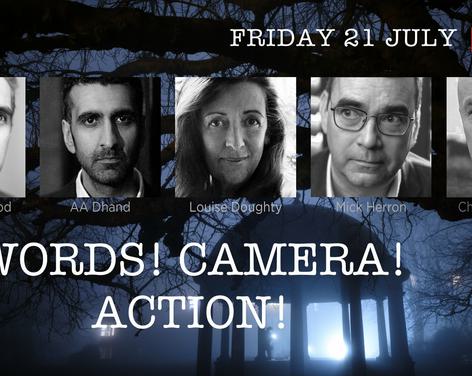 From Netflix to Hollywood, crime dramas now rule the roost. Four authors discuss the process of going from page to screen and bringing their literary creations to life.

Imran Mahmood's ground-breaking novel You Don't Know Me was adapted into a highly successful BBC1 series and he has since been commissioned to write three screenplays. AA Dhand is working with a UK broadcaster to bring the six novels in his acclaimed DI Harry Virdee series to TV. Louise Doughty is the author of Apple Tree Yard which was made into a major BBC series, and her novel Platform Seven has been filmed for ITVX. Mick Herron's outstanding Slough House series has been dramatised in a big budget Apple TV series starring Oscar-winner Gary Oldman. Serial bestseller Chris Brookmyre will direct.
Not what you're looking for?
Related
Events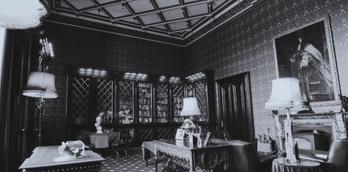 Ghost Hunt at Allerton Castle
Ghost hunt at the mysterious stunning isolated Castle. Join the Paranormal Eye team as we open the doors of...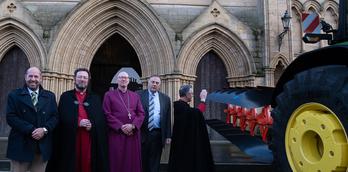 Plough Sunday
This service is a chance for the community to come together to celebrate rural life with farming families and...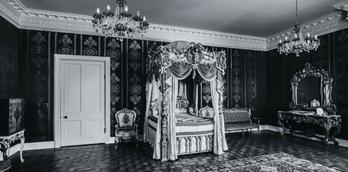 Allerton castle Ghost Hunt
Step back in time, and walk in the footsteps of royalty at this North Yorkshires hidden gem! This beautiful...
Behind the scenes of
Events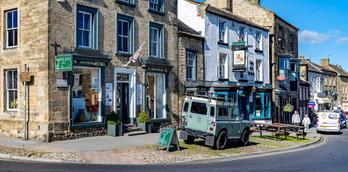 FOLLOW NORTH YORKSHIRE'S LITERARY TRAIL
This July hundreds of people will head to Harrogate to celebrate the 20th anniversary of the Theakston Old Peculier...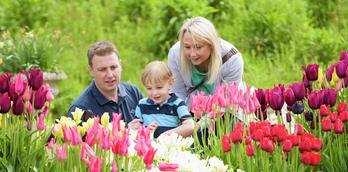 Top 5 ideas for family days out on a budget
Weekends, long summer days and school holidays are all about spending time with the family and entertaining the little...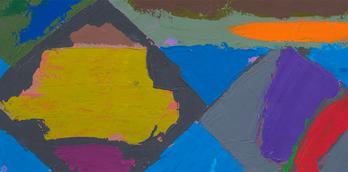 An exhibition to celebrate at the Mercer Gallery
Celebration is the current exhibition on show at the Mercer Art Gallery in Harrogate and it is just that...
More
Events

29th Jul 2023
Reclaiming Lunacy
16th Sept 2023
Inspired by Italy at...

17th Nov 2023
Apres Ski at the West Park...

18th Nov 2023
Winter Illuminations &...

22nd Nov 2023
Dick Whittington

22nd Nov 2023
Glow - Winter Illuminations...

25th Nov 2023
Christmas at the Caverns!

25th Nov 2023
Magical Christmas Experience...

25th Nov 2023
Wreath Making at Harrogate...
You may also like
Modern Gumshoes: PI For Hire - Theakston Old Peculier Crime Writing Festival
Private investigators are cool. FACT. End of discussion. Four talented writers who never have reason to be shamed of...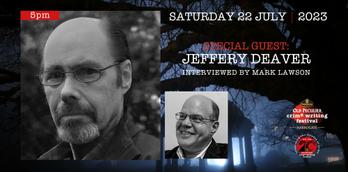 Special Guest: Jeffery Deaver - Theakston Old Peculier Crime Writing Festival
First, some numbers. Jeffery Deaver is the author of 42 novels, sold in 150 countries and translated into over...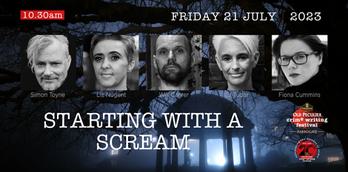 Starting with a Scream - Theakston Old Peculier Crime Writing Festival
Hook 'em early and don't let them go. These four authors know the secret of a killer opening scene...