Steve Bonham: Stumbling Over Eden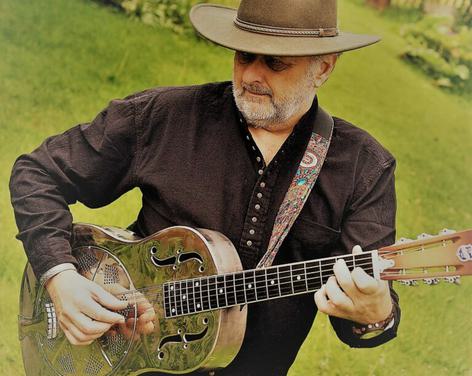 Based upon Steve's much-loved book of the same name, Stumbling Over Eden is a one-hour show that combines story and song to celebrate the adventurer, explorer and vagabond within us all.
From the notion of freedom and the beauty of the trail to the joy of travelling companions and the meaning of home.
Not just the story of an eccentric journey from the top of the Atlas Mountains to the Sahara desert, but an invitation to explore just what is adventure?
Funny, moving, authentic, and – sometimes! – profound, with great songs, it is a show like no other.
"This is a 'boy's own' – and girls! – adventure from the nineteenth century, acted out and described in the twenty-first century on the doorstep of Europe.
In his account of the 540km walk from the High Atlas mountains, across the Anti Atlas, then following the exotic river Draa into the Saharan sand dunes, you will fall into a world and people as fascinating and friendly as any fairy tale." Mike McHugo OBE, co-founder of the Kasbah du Toubkal
Combine with brunch for a perfect Sunday morning.
Pay What You Can (PWYC)
Find more amazing performances taking place as part of the Ripon Theatre Festival.
Not what you're looking for?
Related
Events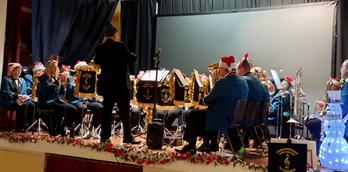 Christmas Brass Band Concert
Come and join us for our annual Christmas Band Concert on the 9th December at our new afternoon time...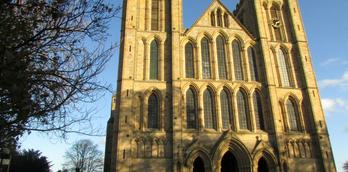 Ripon New Year's Eve Celebrations
Following the Watchnight Service at Ripon Cathedral. the Ripon New Years Eve celebrations take place on the market square...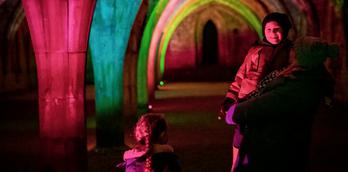 Music and Lights at NT Fountains Abbey
Christmas is seeing Fountains Abbey sparkle as the annual Music and Lights celebration lights up the late afternoon sky...
More
Events
16th Sept 2023
Inspired by Italy at...
16th Nov 2023
North Pole Post Office

17th Nov 2023
Apres Ski at the West Park...

18th Nov 2023
Winter Illuminations &...

22nd Nov 2023
Dick Whittington

22nd Nov 2023
Glow - Winter Illuminations...

25th Nov 2023
Christmas at the Caverns!

25th Nov 2023
Magical Christmas Experience...

25th Nov 2023
Wreath Making at Harrogate...
You may also like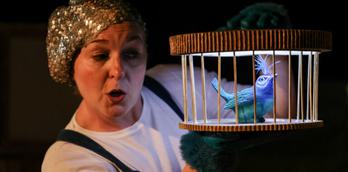 The Bluebird – A Quest for Happiness
Join Mirtel, a Seer, and her tree spirit Micky, on their journey to find the elusive bluebird and help...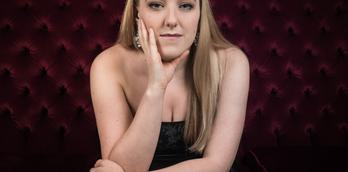 Songs from Shakespeare
A recital of Shakespeare songs and arias including works by Verdi, Gounod and Cole Porter, finishing with Brush Up...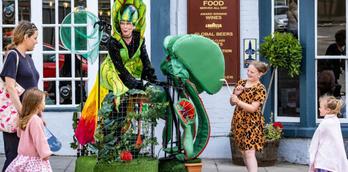 Street Entertainment in Ripon
Walkabout acts, crazy characters, circus and clowning bring the streets and open spaces of Ripon to life throughout the...