Special Guest: Val McDermid - Theakston Old Peculier Crime Writing Festival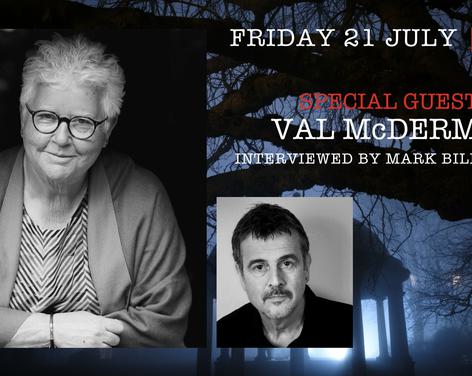 A living legend, a national treasure, and quite simply, one of the greatest writers the crime fiction genre has ever known. Val McDermid is the author of 38 outstanding novels, a body of work unrivalled in the modern age.

She is the creator of several unforgettable protagonists including Lindsay Gordon, Tony Hill and Carol Jordan, Kate Brannigan, and most recently, Allie Burns. Several have leapt from page to screen, including the brilliant Karen Pirie who was brought to life in a major ITV series last autumn.

Val's most recent novel, the spellbinding 1989, is the second in an ambitious series of five books chronicling both the career of Allie Burns and the ever-changing world in which she fights to survive and uncover the truth.

Val McDermid will be interviewed by Mark Billingham.
Not what you're looking for?
Related
Events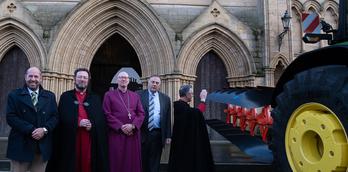 Plough Sunday
This service is a chance for the community to come together to celebrate rural life with farming families and...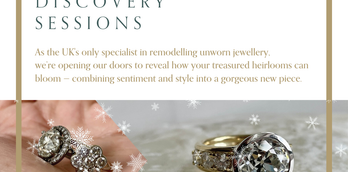 Discover the hidden beauty of your jewellery: Join our Exclusive Legacy Discovery Session at the Hotel Du Vin in Harrogate
Are you ready to unlock the untapped potential of your forgotten jewellery pieces? We are offering the opportunity to...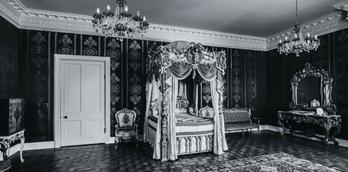 Allerton castle Ghost Hunt
Step back in time, and walk in the footsteps of royalty at this North Yorkshires hidden gem! This beautiful...
Behind the scenes of
Events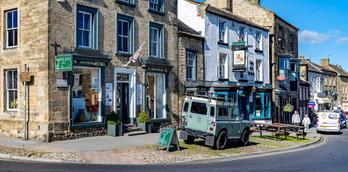 FOLLOW NORTH YORKSHIRE'S LITERARY TRAIL
This July hundreds of people will head to Harrogate to celebrate the 20th anniversary of the Theakston Old Peculier...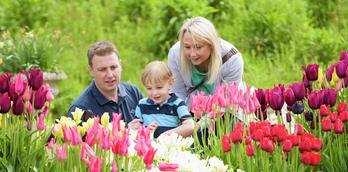 Top 5 ideas for family days out on a budget
Weekends, long summer days and school holidays are all about spending time with the family and entertaining the little...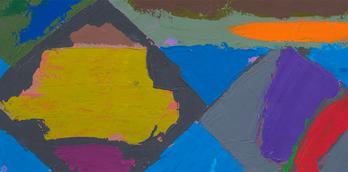 An exhibition to celebrate at the Mercer Gallery
Celebration is the current exhibition on show at the Mercer Art Gallery in Harrogate and it is just that...
More
Events
16th Sept 2023
Inspired by Italy at...
16th Nov 2023
North Pole Post Office

17th Nov 2023
Apres Ski at the West Park...

18th Nov 2023
Winter Illuminations &...

22nd Nov 2023
Dick Whittington

22nd Nov 2023
Glow - Winter Illuminations...

25th Nov 2023
Christmas at the Caverns!

25th Nov 2023
Magical Christmas Experience...

25th Nov 2023
Wreath Making at Harrogate...
You may also like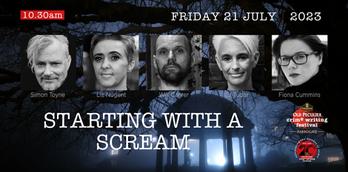 Starting with a Scream - Theakston Old Peculier Crime Writing Festival
Hook 'em early and don't let them go. These four authors know the secret of a killer opening scene...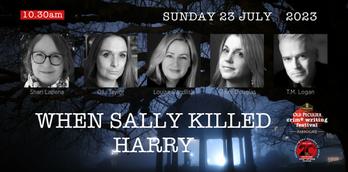 When Sally Killed Harry - Theakston Old Peculier Crime Writing Festival
Domestic noir is dangerously close to home, a land peopled with dodgy husbands, scheming wives and murderous siblings. Meet...
Author Dinner Saturday - Theakston Old Peculier Crime Writing Festival
Whodunnit? That's the question on everyone's lips at the author dinner – along with good food, wine and conversation...