Musicians in Residence: Strauss x Schoenberg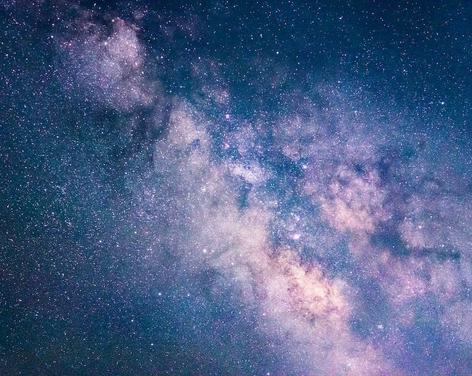 Saturday 8 July | 6.00pm
The Crown Hotel | Harrogate
Tickets £24
This concert is part of the Residency Multibuy Offer. Book 9 concerts for 20% discount, 5 concerts for 10% discount or 3 concerts for 5% discount.
U18s, student, and UC recipient tickets available.
Please note all bookings are subject to a £1.75 booking fee.
Written 50 years apart the extraordinary works are the epitome of Romantic language in Central Europe during the 20th century. Rarely programmed together, the residency's talented string players are bringing these masterpieces to life.
Strauss's inspiration for his work came from Goethe's ideas of transformation, which he explored in The Metamorphosis of Plants and The Metamorphosis of Animals. Schoenberg's Verklärte Nacht, on the other hand, draws inspiration from Richard Dehmel's poem and is a rare experiment in the field of the 'chamber symphonic poem'.

During the concert, you'll have the unique opportunity to hear Dehmel's poem read aloud while experiencing Schoenberg's work in one movement, divided into five sections that mimic the five stanzas of the poem.
Not what you're looking for?
Related
Events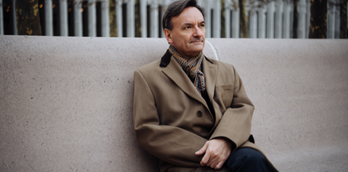 Evening Concert with Sir Stephen Hough
Sir Sephen Hough makes his tenth appearance at the Wesley Centre Concerts with a programme in which mainstream sonatas...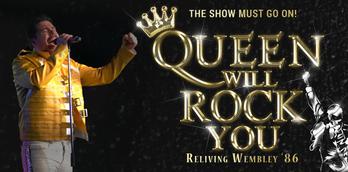 QUEEN Will Rock You Tribute Night!
'Queen Will Rock You' are well established as one of the world's most authentic tributes to the legend that...
Fanfare For Christmas
Every year the Royal Hall in Harrogate is filled with the glorious combination of an award winning Brass Band...
Behind the scenes of
Events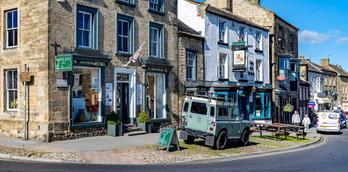 FOLLOW NORTH YORKSHIRE'S LITERARY TRAIL
This July hundreds of people will head to Harrogate to celebrate the 20th anniversary of the Theakston Old Peculier...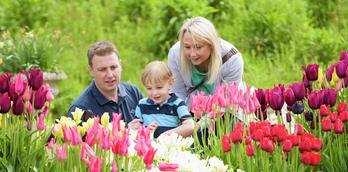 Top 5 ideas for family days out on a budget
Weekends, long summer days and school holidays are all about spending time with the family and entertaining the little...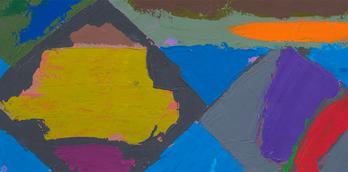 An exhibition to celebrate at the Mercer Gallery
Celebration is the current exhibition on show at the Mercer Art Gallery in Harrogate and it is just that...
More
Events

29th Jul 2023
Reclaiming Lunacy
16th Sept 2023
Inspired by Italy at...
16th Nov 2023
North Pole Post Office

17th Nov 2023
Apres Ski at the West Park...

18th Nov 2023
Winter Illuminations &...

22nd Nov 2023
Dick Whittington

22nd Nov 2023
Glow - Winter Illuminations...

25th Nov 2023
Christmas at the Caverns!

25th Nov 2023
Magical Christmas Experience...
You may also like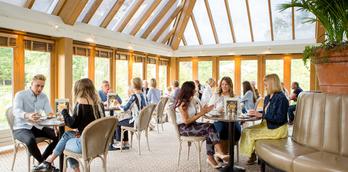 Bettys, at Harlow Carr
At Betty's, Harlow Carr the deliciousness of the treats is matched by the beauty of the surroundings, the splendid...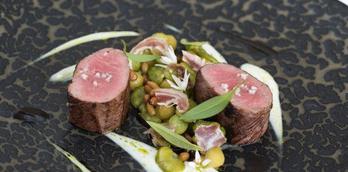 Horto at Rudding Park
Contemporary Fine Dining - throw away any preconceived ideas and embark on an adventure of food and flavour combinations...
Lunchtime Piano Recital
Follow her well-received debut at the Wesley Centre Concerts two years ago, the German pianist Elisabeth Brauss, born in...