Musicians in Residence: Quartet for the End of Time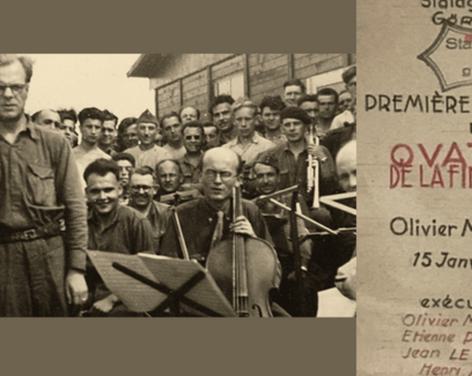 Join us for the opening concert for the residency. The concert begins with Faure's magical early piano quartet and includes a world premiere by Festival artist Christian Elliott, taken inspiration from the Beatles, birdsong and Messiaen. The concert ends with the extraordinary Quartet for the End of Time.
Gabriel Fauré's Piano Quartet No. 1 inhabits a magical world of shimmering colours and buoyant, effortless motion. Amid the emotional excesses of nineteenth century Romanticism, this is music made up of pristine lines and classical elegance. It unfolds with a sublime simplicity and directness. At moments, this forward-looking music anticipates the impressionism of Debussy and Ravel, in which tone colour and harmony take on sensuous meaning unto themselves.

Messiaen's masterpiece Quatuor pour la fin du temps was written whilst he was a prisoner of war, and performed by his fellow prisoners. Messiaen wrote the piece for the instruments and players available to him: clarinet, violin, cello, and piano. Each movement relates to the apocalyptic Book of Revelation and this score underlines Messiaen's work with bird song and nature themes, whilst also being distinctly French in harmony.
Box Office: 01423 562303
Tickets: £24
U18s, student and UC recipients tickets available.
Please note that a £1.75 booking fee applies at time of booking
Not what you're looking for?
Related
Events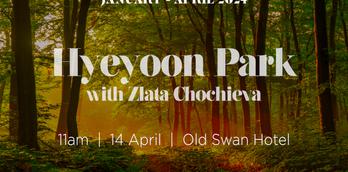 Hyeyoon Park - Harrogate International Sunday Series
Violinist Hyeyoon Park returns to the Sunday Series, after her debut performance here in 2016. Her programme includes Vaughan...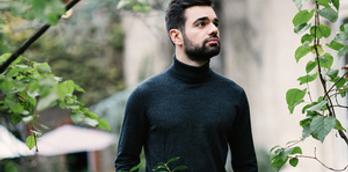 Lunchtime Piano Recital with Jean-Paul Gasparian
Jean-Paul Gasparian is a young prize-winning French pianist. Born in Paris in 1995, he was ranked among the ten...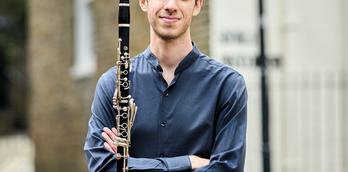 Lunchtime Chamber Music Recital with Jonathan Leibovitz (clarinet), Maciej Kulakowski (cello) and Ariel Lanyi (piano).
This will be the third visit by Ariel Lanyi, the Israeli pianist, now resident in London, to the Wesley...
Behind the scenes of
Events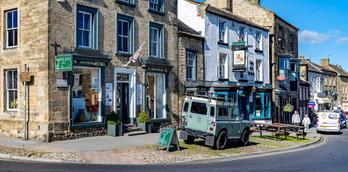 FOLLOW NORTH YORKSHIRE'S LITERARY TRAIL
This July hundreds of people will head to Harrogate to celebrate the 20th anniversary of the Theakston Old Peculier...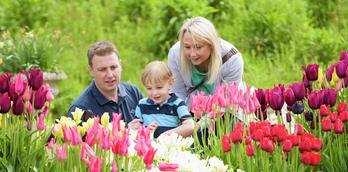 Top 5 ideas for family days out on a budget
Weekends, long summer days and school holidays are all about spending time with the family and entertaining the little...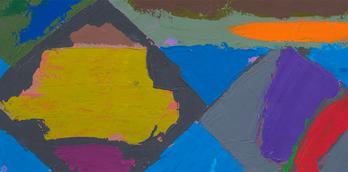 An exhibition to celebrate at the Mercer Gallery
Celebration is the current exhibition on show at the Mercer Art Gallery in Harrogate and it is just that...
More
Events

29th Jul 2023
Reclaiming Lunacy
16th Sept 2023
Inspired by Italy at...
16th Nov 2023
North Pole Post Office

17th Nov 2023
Apres Ski at the West Park...

18th Nov 2023
Winter Illuminations &...

22nd Nov 2023
Dick Whittington

22nd Nov 2023
Glow - Winter Illuminations...

25th Nov 2023
Christmas at the Caverns!

25th Nov 2023
Magical Christmas Experience...
You may also like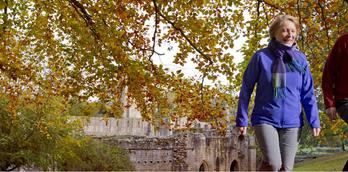 Explore the delights on your doorstep
We are very lucky to have many beautiful open spaces across the Harrogate District where we can get out...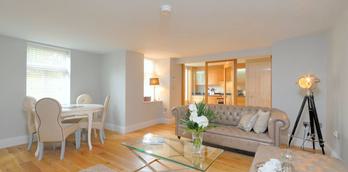 The Lawrance Apart-Hotel
Set over three sites in the beautiful spa town of Harrogate, The Lawrance Apart-Hotel offers all the space and...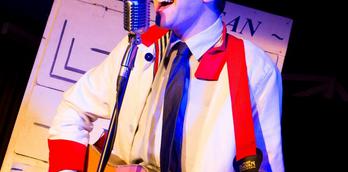 Badapple Theatre Company present 'Eddie and the Gold Tops'
Join us as we celebrate our Badapple 25th Anniversary with this hilarious comedy, set against the backdrop and dynamic...