Modern Calligraphy Workshop with Mellor & Rose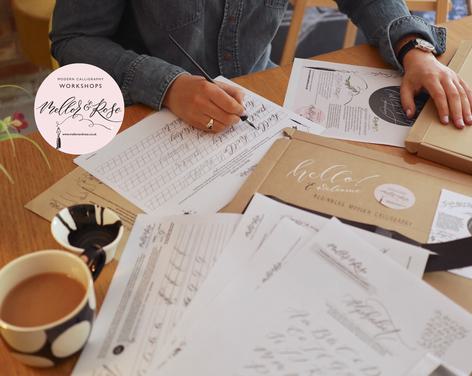 Join Beverley and Lucy from Mellor & Rose for our New Full Day Modern Calligraphy Workshop here at Just Makers located at beautiful Ripley Castle on Saturday August 26th from 10:30am - 4:30pm. £125.

This full day detailed Workshop is tutored by both of us (Beverley Mellor and Lucy Mellor) allowing for one-to-one tuition and encouragement at a relaxed pace and is accompanied with our Mellor & Rose boxed Calligraphy kit which has everything needed for the workshop and beyond (homework!)

During the first half of the workshop you will learn all the basic fundamentals of modern calligraphy with a full introduction to technique and how to use and hold a dip pen and ink to create smooth strokes with a pointed nib.

The workshop will begin with learning basic strokes and pen marking (highly enjoyable to do) in order to achieve the characteristic thick/thin strokes with some fun exercises before moving onto our own Mellor & Rose alphabet templates; when time will be spent developing our style and gaining confidence with using the pen in forming the lovely letters and gradually progressing to linking up and onto creating words and phrases.

Calligraphy is highly relaxing to learn and great fun to do and is so versatile with a host of different uses throughout the year. In this workshop as well as learning letters we will learn how draw some beautiful summer botanicals to pair with your lettering, to add to a summer menu perhaps or wedding place names - lovely to learn and so relaxing to do! Complete with Calligraphy Box includes starter kit, Mellor & Rose Calligraphy Workbook, script alphabet, first words and phrases, wall art, decorative illustrations and pre-templated stationery items.

Book your spot online via the Just Makers website at https://www.justmakers.co.uk/beginners-modern-calligraphy-with-mellor-rose-26-august-2023.ir

For more information, please visit www.mellorandrose.co.uk. Many thanks and hope to see you soon!
Not what you're looking for?
Related
Events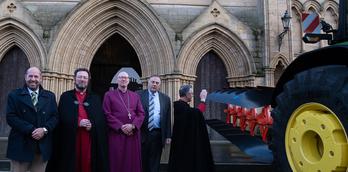 Plough Sunday
This service is a chance for the community to come together to celebrate rural life with farming families and...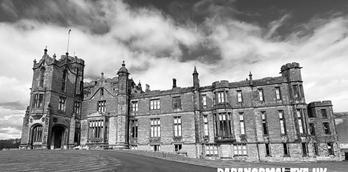 Allerton Castle Ghost Hunt
Step back in time, and walk in the footsteps of royalty at this North Yorkshires hidden gem! This beautiful...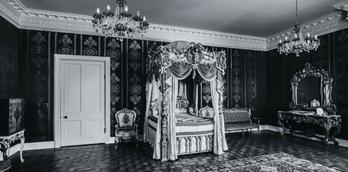 Allerton castle Ghost Hunt
Step back in time, and walk in the footsteps of royalty at this North Yorkshires hidden gem! This beautiful...
Behind the scenes of
Events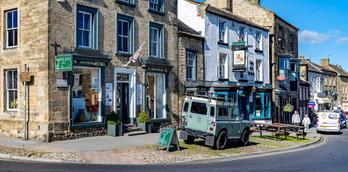 FOLLOW NORTH YORKSHIRE'S LITERARY TRAIL
This July hundreds of people will head to Harrogate to celebrate the 20th anniversary of the Theakston Old Peculier...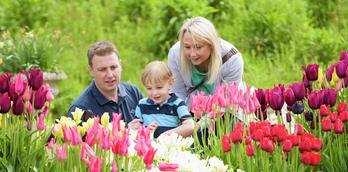 Top 5 ideas for family days out on a budget
Weekends, long summer days and school holidays are all about spending time with the family and entertaining the little...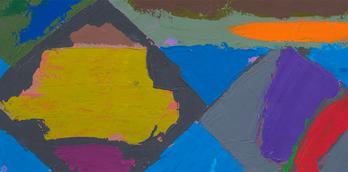 An exhibition to celebrate at the Mercer Gallery
Celebration is the current exhibition on show at the Mercer Art Gallery in Harrogate and it is just that...
More
Events
16th Sept 2023
Inspired by Italy at...
16th Nov 2023
North Pole Post Office

17th Nov 2023
Apres Ski at the West Park...

18th Nov 2023
Winter Illuminations &...

22nd Nov 2023
Dick Whittington

22nd Nov 2023
Glow - Winter Illuminations...

25th Nov 2023
Christmas at the Caverns!

25th Nov 2023
Magical Christmas Experience...

25th Nov 2023
Wreath Making at Harrogate...
You may also like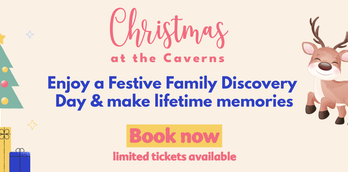 Christmas at the Caverns!
Festive Experiences at Stump Cross Caverns this Christmas Step into a world of festive wonder at Stump Cross Caverns...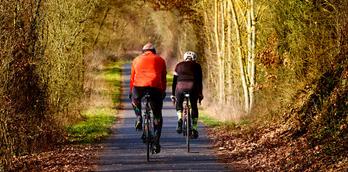 Nidderdale Greenway
The former railway line is also known as the Nidderdale Greenway. As well as developing the traffic-free path, this...
Messy Cathedral - The Story of St Wilfrid
Join us at Messy Cathedral to hear the story of St. Wilfrid and how he taught the people of...