Harrogate Music Weekender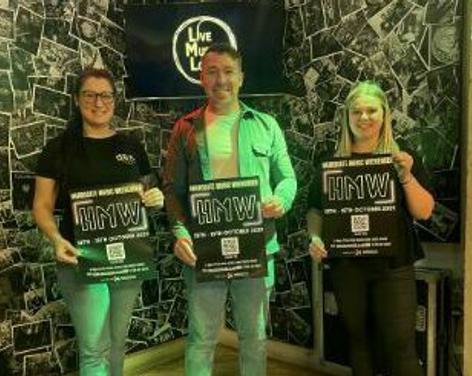 Harrogate Music Weekender will see an array of live performances, street entertainers and special offers to drive footfall to the town centre hospitality venues. After being told by local businesses that trade slows down in between summer and Christmas, the BID is bringing its well-known creative flare back to the town to get people dancing and spending.

The music weekender will take place from Friday, October 13, until Sunday, October 15, and guests can expect everything from rock and acoustic to Ibiza anthems and throwback hits.
The weekend will be kicked off at the Yorkshire Hotel on the Friday evening. Grab your sunglasses and your friends for the Ibiza closing party-themed event, sound tracked by the chilled poolside beats of DJ Mark Green. It will transport you to the Balearic coast without the flight. Tickets cost £5 and include one free drink.
Saturday evening will welcome Singo Bingo to the Crown Hotel hosted by Your Harrogate's Nick Hancock. Lots of great prizes will be up for grabs including Harrogate BID's popular Harrogate gift card, retail vouchers and many more special offers. Tickets cost just £5 and include one free drink.
Those that wish to attend both opening events can bag a special £8 deal and two free drinks.
Live performances from Jake Pattinson and The Robbie Miller Band at The Den, a DJ at Piccolino and live performances at Revolution De Cuba are just a glimpse into the weekend of non-stop fun – with many acts still yet to be revealed.
Visitors from near and far can expect to see a spotlight on Harrogate's spectacular range of hospitality sites, a weekend of rolling music, and maybe even some special offers on at the participating venues.
The two opening events are ticketed and can be bought online now.
DJ Mark Green, Friday 13th October - https://www.ticketsource.co.uk/harrogate-bid/t-gazkdee?fbclid=IwAR382W0qRZv5yUIo0xgMj4a0I5tr4d47I3LggOCWdIUPb9SzahlbD8UnYuk
Singo Bingo, Saturday 14th October - Harrogate Music Weekender - https://www.ticketsource.co.uk/harrogate-bid/t-jzvnqml?fbclid=IwAR0vop1LnSSLqUhSVgTcBZHH6iqFbWELbNkMbcbVenjCpHrAcApXNl_pcaE
Both events for £8 - https://www.ticketsource.co.uk/harrogate-bid/t-mozxajq?fbclid=IwAR1wI6dkBfYiNi45oKDgVmInp-3-LyydtZ3DVM0OgfEi7f5ppa0mgiJ4ShU
The rest of the events are free entry. Special offers from the BID and participating venues will be available throughout the weekend.
The weekend will host outdoor/public events, including the walking DJ booth and street performers.
More information can be found at https://www.harrogatebid.co.uk/hmw
Not what you're looking for?
Related
Events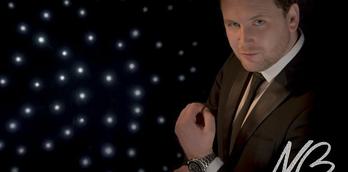 An evening of Swing with Dan Smith singing Michael Bublé
Dan Smith is a superb singer who brings the excitement and passion of Michael Bublé to life on stage...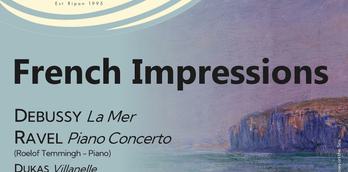 French Impressions
A programme bringing together the greatest of the French Impressionist composers: Claude Debussy and Maurice Ravel. Debussy's symphonic work...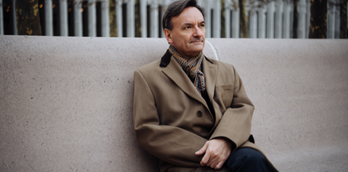 Evening Concert with Sir Stephen Hough
Sir Sephen Hough makes his tenth appearance at the Wesley Centre Concerts with a programme in which mainstream sonatas...
Behind the scenes of
Events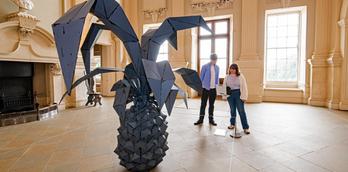 Connect to the past and feel good on your Yorkshire break
As we focus on our health and wellbeing and look for things to do to feel good, a visit...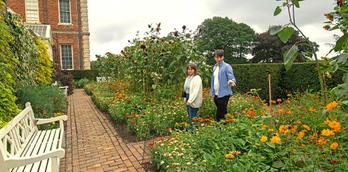 A Place to Feel Good: Beningbrough Hall, Gallery and Gardens
With eight acres of beautiful gardens to explore and 300 years of history to unravel, Beningbrough Hall, Gallery and...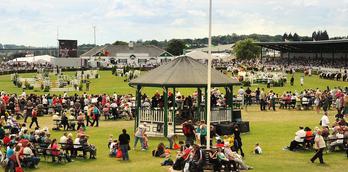 Your Great Yorkshire Visit
So you've booked your tickets to the Great Yorkshire Show, you've found your place to stay in the Harrogate...
More
Events
16th Sept 2023
Inspired by Italy at...
16th Nov 2023
North Pole Post Office

17th Nov 2023
Apres Ski at the West Park...

18th Nov 2023
Winter Illuminations &...

22nd Nov 2023
Dick Whittington

22nd Nov 2023
Glow - Winter Illuminations...

25th Nov 2023
Christmas at the Caverns!

25th Nov 2023
Magical Christmas Experience...

25th Nov 2023
Wreath Making at Harrogate...