FASCINATING STORY OF MARIE CURIE BROUGHT TO LIFE IN ONE-WOMAN SHOW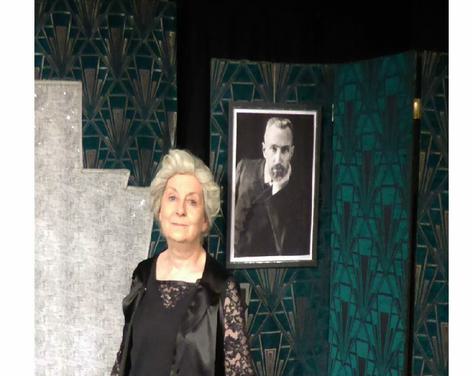 Award-winning actress Alison Neil is performing her latest one-woman show – Glowing Bright – at Melmerby Village Hall on Saturday February 18th at 2.30pm.
Alison's shows bring to life great women of history and this one tells the story of Marie Curie; one of the most famous scientists of all time and the first woman to win the Nobel Peace Prize. An outstandingly talented Polish girl with huge ambitions both for herself and her country, she broke through all the restrictions placed on women at the time.
Her amazing discovery of not one, but two new elements, with her husband Pierre Curie, is an astonishing and well-loved story. The ups and downs of her subsequent turbulent private life, and spectacular work during World War One are perhaps less well known, but equally fascinating.
"Alison's last visit with her performance of Mrs Beeton, My Sister was both entertaining and informative and I'm confident this new show will be up to her usual high standard," said Meri Snowdon, the event organiser. "Alison is a story-teller second to none and Marie Curie's amazing life is a story well worth telling."
Tickets cost £10 and include tea/coffee and biscuits after the performance. There will also be a raffle and an opportunity to ask questions - profits will go to St Mary's Church, Wath. Tickets are available from Meri Snowdon - merisnowdon@gmail.com and Tel: 01765 640949.
Not what you're looking for?
Related
Events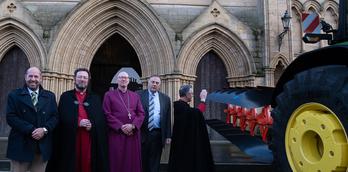 Plough Sunday
This service is a chance for the community to come together to celebrate rural life with farming families and...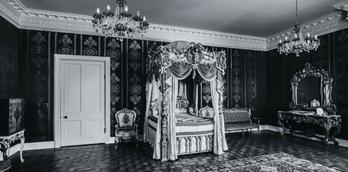 Allerton castle Ghost Hunt
Step back in time, and walk in the footsteps of royalty at this North Yorkshires hidden gem! This beautiful...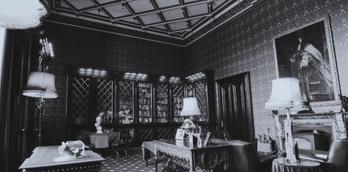 Ghost Hunt at Allerton Castle
Ghost hunt at the mysterious stunning isolated Castle. Join the Paranormal Eye team as we open the doors of...
More
Events

29th Jul 2023
Reclaiming Lunacy
16th Sept 2023
Inspired by Italy at...

17th Nov 2023
Apres Ski at the West Park...

18th Nov 2023
Winter Illuminations &...

22nd Nov 2023
Dick Whittington

22nd Nov 2023
Glow - Winter Illuminations...

25th Nov 2023
Christmas at the Caverns!

25th Nov 2023
Magical Christmas Experience...

25th Nov 2023
Wreath Making at Harrogate...
You may also like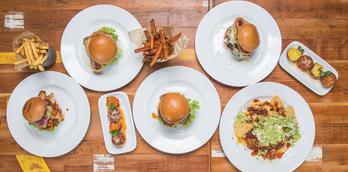 Farmhouse
Farmhouse is an all day independent restaurant, located off Station Parade, under the Everyman cinema in Harrogate. Serving the...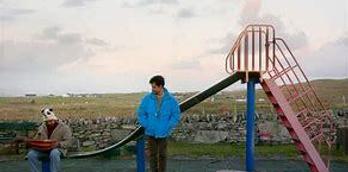 Limbo at Harrogate Odeon
Harrogate Film Society presents Limbo (PG | UK) at the Odeon. Limbo is a 2020 British comedy-drama film, directed...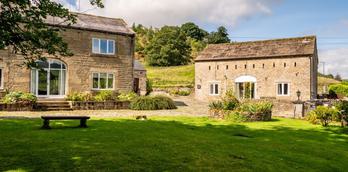 Reservoir View Holiday Cottages
Situated amidst the breathtaking North Yorkshire countryside, Reservoir View Holiday Cottages boast magnificent vistas of the undulating Yorkshire Dales...