Dancing around the Dales – Traditional Yorkshire Dales Village Dance for all ages
Come and join us in keeping alive the traditional music and dance of the Yorkshire Dales! All ages are welcome and no dancing experience is necessary - each dance is fully explained and walked through by an expert dance caller. Pete and Sue Coe are famous up and down the country for their music and dance (and have been for the last several decades!)
The dances and the music are drawn from traditional Yorkshire Dales sources, played by local musicians, drawing together with Yorkshire pride, the old and the new!
Children go free, adults £10.
Ripley town hall, 6.30pm doors, 7-10pm dancing.
Just turn up, call Mark 07714 939646 or email nidd.music.and.dance@gmail.com.
Not what you're looking for?
Related
Events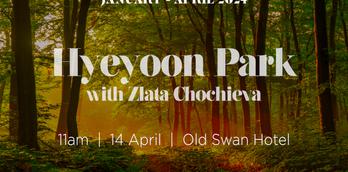 Hyeyoon Park - Harrogate International Sunday Series
Violinist Hyeyoon Park returns to the Sunday Series, after her debut performance here in 2016. Her programme includes Vaughan...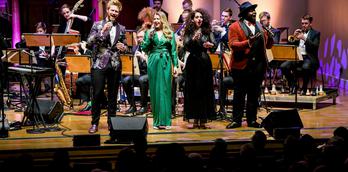 Down For The Count Orchestra - Swing Into Christmas
Celebrate the festive season in style with the vocalists and instrumentalists of the Down for the Count Orchestra, as...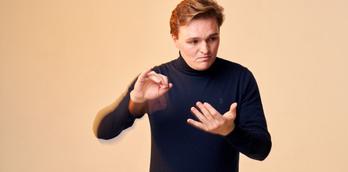 A Christmas by the Arcadian Strings
Arcadian Strings is a string orchestra of 18 players made up professionally trained musicians and experienced amateurs, playing for...
Behind the scenes of
Events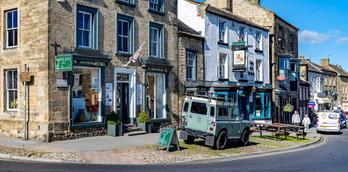 FOLLOW NORTH YORKSHIRE'S LITERARY TRAIL
This July hundreds of people will head to Harrogate to celebrate the 20th anniversary of the Theakston Old Peculier...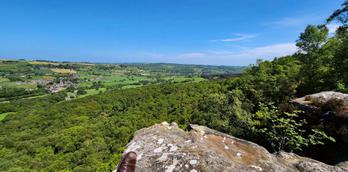 Walking in Harrogate: Five serious walks
Sometimes you want a challenge, sometimes you want the freedom of stepping away from the short walk where you're...
Five Town Walks
Take one of our town walks and discover its hidden corners, historical story or its artisan spirit and see...
More
Events
16th Sept 2023
Inspired by Italy at...
16th Nov 2023
North Pole Post Office

17th Nov 2023
Apres Ski at the West Park...

18th Nov 2023
Winter Illuminations &...

22nd Nov 2023
Dick Whittington

22nd Nov 2023
Glow - Winter Illuminations...

25th Nov 2023
Christmas at the Caverns!

25th Nov 2023
Magical Christmas Experience...

25th Nov 2023
Wreath Making at Harrogate...
You may also like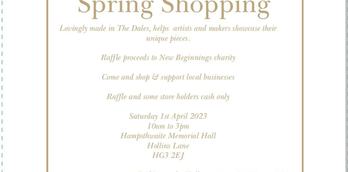 Spring Shopping
Supporting local artists and makers to showcase their unique pieces. Proceeds from a raffle going to New Beginnings charity.
Living on Fresh Air by John Godber
John Godber Company in association with Harrogate Theatre presents Living on Fresh Air Newly retired couple Caroline and Dave...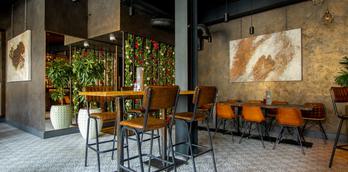 Estabulo
At Estabulo, the dining experience goes beyond the exceptional meat offerings to include a delightful salad bar that perfectly...