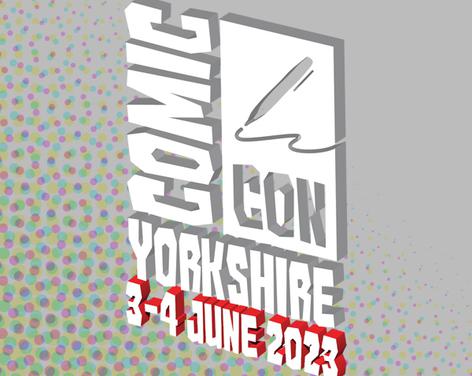 The biggest pop culture event is headed to Harrogate!
Yorkshire Event Centre is the new home of Comic-Con Yorkshire, and tickets are available now!
In an award-winning venue located just outside the beautiful spa town of Harrogate, one of the most exciting events EVER is ready to launch. Monopoly Events are aiming high, with plans to make this into another flagship Monopoly show, for all the fans in Yorkshire!
The first Comic-Con Yorkshire will be an event to remember for Comic, TV and Film fans across the globe. Celebrate everything on the small and large screen with us this year! The phenomenal guest line-up starts with the awesome Gabriel Luna from The Last of Us, James Marsters and Charisma Carpenter (Buffy The Vampire Slayer), Jamie Mc Shane and Georgie Farmer (Wednesday Netflix). Now for the exclusives… Monopoly Events will also bring you the legendary John Cleese (Fawlty Towers, Monty Python), Hollywood Danny Glover (Lethal Weapon) and Zach Gilligan (Gremlins)!
Don't miss out on this incredible launch! Get your tickets to Comic-Con Yorkshire, where you can meet your heroes and enjoy one of the best weekends coming soon to Harrogate!
Not what you're looking for?
Related
Events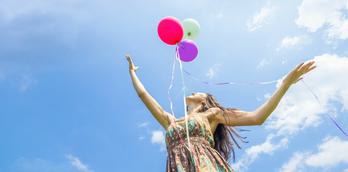 Ripon Theatre Festival
Five days of drama, street theatre, circus, dance, puppetry, storytelling and more. Events and activities for all ages, both...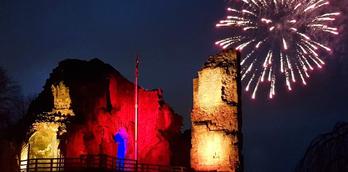 Knaresborough Christmas Market Fireworks Finale
The big annual finale to the ever popular Knaresborough Christmas Market Weekend is a professional fireworks display over the...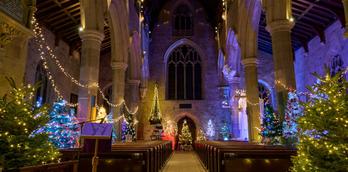 St John's Christmas Tree Festival, Knaresborough
The Knaresborough Christmas Tree returns for another year. Every year seventy Christmas trees decorated by local groups and businesses...
Behind the scenes of
Events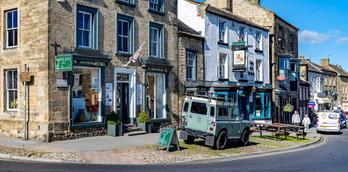 FOLLOW NORTH YORKSHIRE'S LITERARY TRAIL
This July hundreds of people will head to Harrogate to celebrate the 20th anniversary of the Theakston Old Peculier...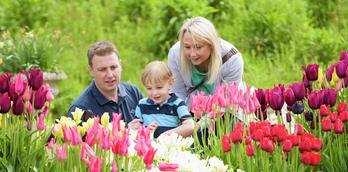 Top 5 ideas for family days out on a budget
Weekends, long summer days and school holidays are all about spending time with the family and entertaining the little...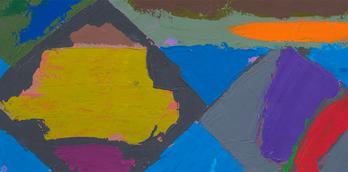 An exhibition to celebrate at the Mercer Gallery
Celebration is the current exhibition on show at the Mercer Art Gallery in Harrogate and it is just that...
More
Events

29th Jul 2023
Reclaiming Lunacy
16th Sept 2023
Inspired by Italy at...

17th Nov 2023
Apres Ski at the West Park...

18th Nov 2023
Winter Illuminations &...

22nd Nov 2023
Dick Whittington

22nd Nov 2023
Glow - Winter Illuminations...

25th Nov 2023
Christmas at the Caverns!

25th Nov 2023
Magical Christmas Experience...

25th Nov 2023
Wreath Making at Harrogate...
You may also like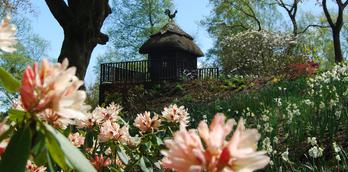 Himalayan Garden Growth
The beautiful Himalayan Garden and Sculpture Park is currently closed to the public but its teams of skilled gardeners...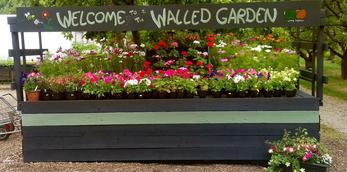 Ripon Walled Garden Café and Shop
Ripon Walled Garden offers a relaxed, friendly place to relax and enjoy a drink and cake in our outdoor...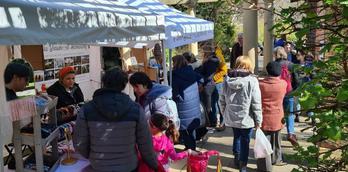 Little Bird Artisan Market Harrogate
Join us for the Little Bird Artisan Market in Harrogate's glorious Valley Gardens, explore the beautiful surroundings and the...