Allerton castle Ghost Hunt
Step back in time, and walk in the footsteps of royalty at this North Yorkshires hidden gem! This beautiful Grade I listed building is surrounded by acres of beautiful North Yorkshire countryside. This vast gothic-style stately home dates back to 1843; however, this was built on the foundations of the former building. The land dates back to the 1100s when a former monastery once stood. Join the team as we invite you to be part of this ghost hunt. This is an absolute must for anyone wanting to explore this location's historical layers alongside our team. In the grand staircase and landings area, there is a lady spirit who certainly makes you feel welcome; many staff members at the castle are aware of her presence; we believe this to be one of the former main ladies of the house. The Servant quarter's footsteps are heard, and lights have been reported turning on and off. Many believe this to be a young boy who is a very playful little soul. The Grand old Duke of York Mound can also be seen looking out the window of the Ballroom window. This mound is a monumental landmark. Allerton castle holds layers upon layers of historical secrets. The paranormal eye team has exclusive access to this location. Join the team after dark for this ghost hunt as we invite you to uncover untold history. We have access to the many bedrooms, The Grand Staircase, Cellars, Attic Space, the Library ballroom, and the games room. We know this is a location that will not disappoint.



History Of Allerton Castle



Allerton Castle is a Victorian Gothic house situated at Allerton Mauleverer in North Yorkshire, some ten miles(16 km) to the east of Harrogate.

Formerly known as "Allerton Park", Allerton Castle is Grade I listed and was rebuilt by George Martin in 1843-53. The site on which Allerton Castle stands has a history going back to the Norman Conquest when the Mauleverer family owned it. The founder of the family was William Mauleverer, who came to England with William the Conqueror and fought at Hastings. The nearby church of St Martin contains several tomb monuments to the family.

When Richard Mauleverer died without an heir in 1692, Allerton passed to his wife and the estate was later inherited by Richard Arundell, her son by her second marriage. Arundell, a Member of Parliament for Knaresborough, rebuilt the house in the 1740s and 1745 and remodelled St Martin's Church, which stands outside, in Norman Revival style. The mid-eighteenth-century interior of the church remains unaltered to the present.

After Richard Arundell died in 1758, Allerton passed to Viscount Galway, whose son sold it in 1786 to Prince Frederick, Duke of York, the second son of King George III and brother of King George IV. Prince Frederick rebuilt the house to designs by Henry Holland. He also constructed the Temple of Victory, a fine octagonal building of Palladian design, visible from the A1 on a 200-foot (61 metres) high hill. According to local legend, workers' activity constantly ascending and descending to build the mound inspired the famous nursery rhyme about the Grand Old Duke of York and his 10,000 men. Prince Frederick sold the estate shortly afterwards in 1789.

The estate changed hands yet again in 1805 when it was purchased by Charles Philip Stourton, 17th Baron Stourton. The Hon Edward Stourton's family (the Lords Mowbray) owned the house from 1805 to 1983, when it became known as 'Stourton House', and the Catholic peer added a chapel in Gothic style. However, in 1843 his son demolished the Georgian house and employed George Martin to build the present house in a Tudor-Gothic manner. In 1856 work halted due to a lack of funds to complete all the interiors. The Royal Canadian Air Force used the house during World War II and 1965. The family ceased to live there after the death of the 22nd Baron Stourton. The contents were sold off in 1965.

In 1983, Dr Gerald Rolph purchased the house, an American businessman. The purchase included the house and gardens but not the surrounding park, which Lord Mowbray retained. Dr Rolph renovated the building to a high standard, filling the house with furniture and pictures of appropriate scale and splendour. The estate is now run by the Gerald Arthur Rolph Foundation for Historic Preservation and Education.



Event Includes



Exclusive access after dark

Access to the cellars, attic, chapel servant's quarters and many grand areas of this stately home, including bedrooms.

Spiritual Medium throughout the event

Working in Small Groups, Using an array of different equipment and techniques

Complimentary Tea, Coffee and light snacks

Please remember to bring your torch as these are required at all our events. Please remember to wear suitable footwear as this location has a lot of stairs and very uneven floors.
Not what you're looking for?
Related
Events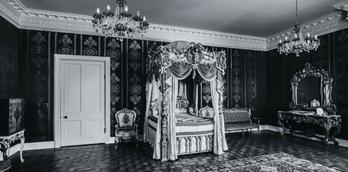 Allerton castle Ghost Hunt
Step back in time, and walk in the footsteps of royalty at this North Yorkshires hidden gem! This beautiful...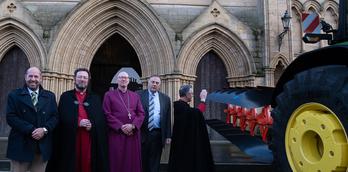 Plough Sunday
This service is a chance for the community to come together to celebrate rural life with farming families and...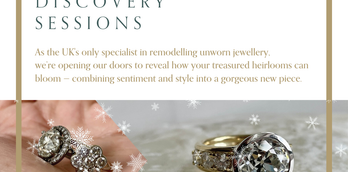 Discover the hidden beauty of your jewellery: Join our Exclusive Legacy Discovery Session at the Hotel Du Vin in Harrogate
Are you ready to unlock the untapped potential of your forgotten jewellery pieces? We are offering the opportunity to...
Related
Offers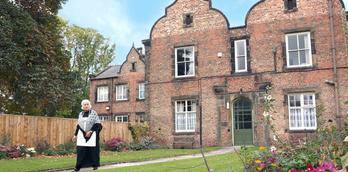 25% off Ripon Museum Entry for National Trust members
National Trust members will receive 25% off admission to Ripon Museums.The discount applies across all ticket types, simply show...
Behind the scenes of
Events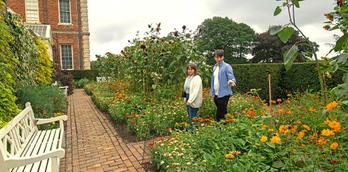 A Place to Feel Good: Beningbrough Hall, Gallery and Gardens
With eight acres of beautiful gardens to explore and 300 years of history to unravel, Beningbrough Hall, Gallery and...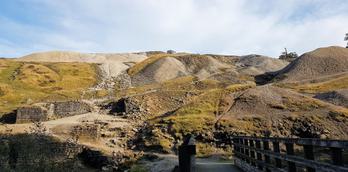 Five Walks for Harrogate History
Put one foot in front of the other and explore Yorkshire's heritage with these five walks across the Harrogate...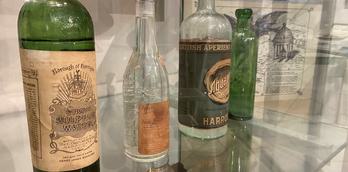 A fresh look for the Royal Pump Room Museum
The Royal Pump Room Museum which celebrated 70 years this year since the building became the town's museum in...
More
Events
16th Sept 2023
Inspired by Italy at...
16th Nov 2023
North Pole Post Office

17th Nov 2023
Apres Ski at the West Park...

18th Nov 2023
Winter Illuminations &...

22nd Nov 2023
Dick Whittington

22nd Nov 2023
Glow - Winter Illuminations...

25th Nov 2023
Christmas at the Caverns!

25th Nov 2023
Magical Christmas Experience...

25th Nov 2023
Wreath Making at Harrogate...
You may also like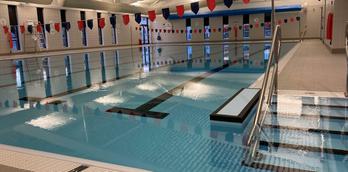 Jack Laugher Leisure and Wellness Centre, Ripon
Our new swimming pool and refurbished gym in Ripon is now open. The Jack Laugher Leisure Centre offers modern...
Reclaiming Lunacy
Ripon Museum Trust has been awarded grant funding by Historic England to uncover the stories of disabled people at...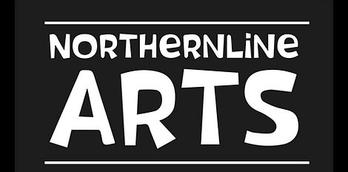 Northernline Arts
Northernline Arts is a workshop space that gives people the opportunity to engage in a diverse programme of arts...