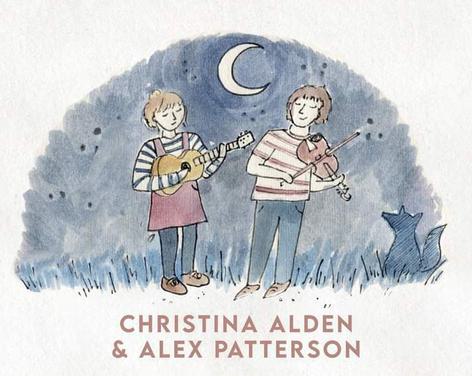 Christina andd Alex are multi-instrumentalist songwriters from Norwich. Their music is firmly bedded in the folk tradition of storytelling and their writing often reflects on the natural world and enabling space for nature to renew.They have toured extensively in the UK and Europe,  composed music for a BBC documentary series and their latest album has been described as "A milestone for contemporary songwriting. "
Not what you're looking for?
Related
Events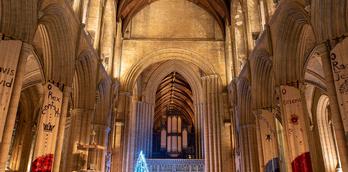 Christmas Organ Meditation – Olivier Messiaen's La Nativité du Seigneur
A devotional service of music, readings and prayers in the quire, featuring Olivier Messiaen's 1935 organ cycle*, La Nativité...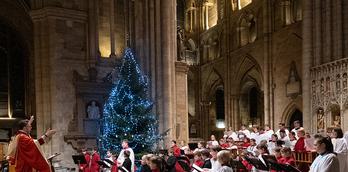 Festival Of Lessons & Carols - Christmas Eve
The Story of Christmas told in readings and music from Ripon Cathedral Choir.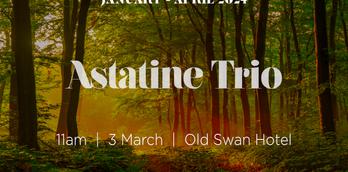 Astatine Trio - Harrogate International Sunday Series
Our youngest musicians in the 2024 Sunday Series are the Astatine Trio, formed at the RCM in 2021, and...
Behind the scenes of
Events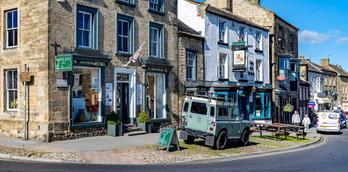 FOLLOW NORTH YORKSHIRE'S LITERARY TRAIL
This July hundreds of people will head to Harrogate to celebrate the 20th anniversary of the Theakston Old Peculier...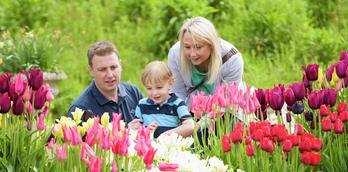 Top 5 ideas for family days out on a budget
Weekends, long summer days and school holidays are all about spending time with the family and entertaining the little...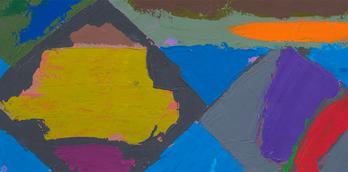 An exhibition to celebrate at the Mercer Gallery
Celebration is the current exhibition on show at the Mercer Art Gallery in Harrogate and it is just that...
More
Events
16th Sept 2023
Inspired by Italy at...
16th Nov 2023
North Pole Post Office

17th Nov 2023
Apres Ski at the West Park...

18th Nov 2023
Winter Illuminations &...

22nd Nov 2023
Dick Whittington

22nd Nov 2023
Glow - Winter Illuminations...

25th Nov 2023
Christmas at the Caverns!

25th Nov 2023
Magical Christmas Experience...

25th Nov 2023
Wreath Making at Harrogate...
You may also like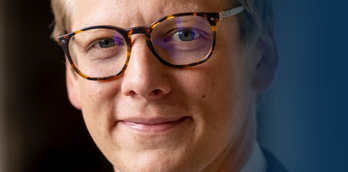 13 Years of Tory Rule with Ben Riley-Smith
Over the last decade, the British people have seen five different Conservative Prime Ministers, with five different missions and...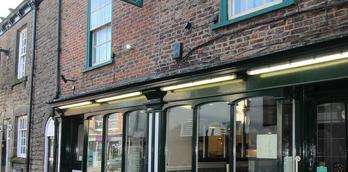 Drakes Fish and Chip Shop and Restaurant, Knaresborough
Drakes Fish and Chips is a very friendly, traditional English Fish and Chip shop situated just off the Market...
BayTree Harrogate
Bay Tree is situated on a quiet tree-lined avenue with Victorian and Edwardian architecture. All rooms have en-suite shower...