William & Victoria Restaurant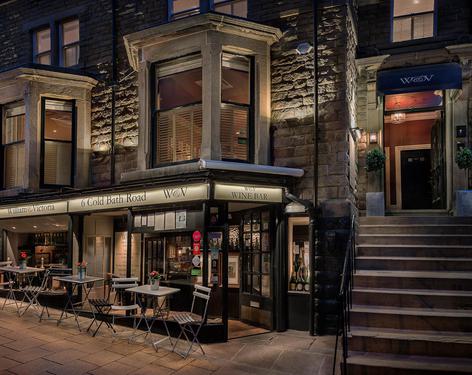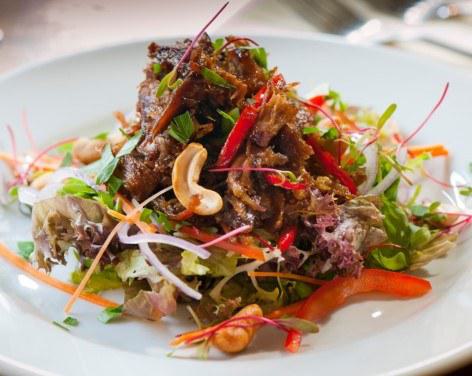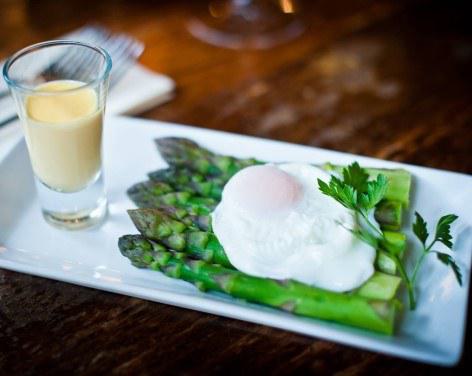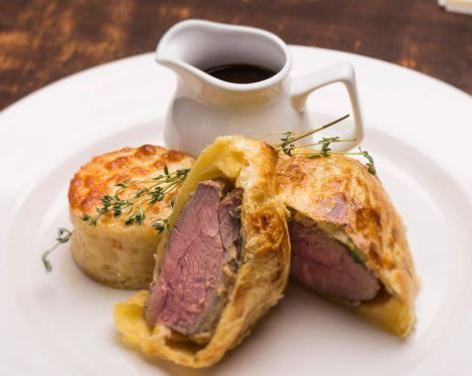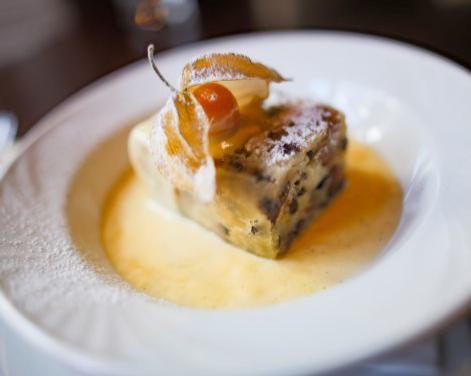 William & Victoria has been a Harrogate favourite for more than 40 years. It's one of the most well-known and trusted independent restaurants in town, known for its warm welcome, extensive wine list and delicious food.

Located in the heart of Harrogate in between the Montpellier Quarter and thriving Cold Bath Road, William & Victoria has been owned and managed by the Straker family since 1982. 'Will & Vics' – as it is often fondly referred to – is something of a Harrogate institution, popular with local clientele as well as visitors to the spa town.
Front of house, David Straker has been a familiar face behind the bar for over 25 years and is passionate about what he does, so you are assured a personal and attentive service. Enjoy a glass of wine at the bar, sample some bar tapas or indulge in the full Yorkshire dining experience in one of our intimate dining rooms. Our menus are based on British classics with influences from around the world – you'll find something to suit all tastes.
Quality food and drink from local suppliers
Working closely with excellent local suppliers we are able to source the best in local seasonal produce for you, offering extensive menus that keep pace with modern trends while still serving outstanding British cooking with portions to satisfy Yorkshire appetites.
All our menus use locally sourced ingredients from Yorkshire farms and reputable local suppliers offering British classics, steaks, seasonal game and exquisite fish dishes.
Our wine list boasts more than 70 wines that have been selected to compliment our menu with many wines available by the glass. As champions of locally made Yorkshire gins, we guarantee you will receive the perfect 'serve' – or why not indulge in a dessert cocktail? A range of hand-pulled beers are also available, including Guinness, Theakstons Best, Theakstons Peculier Pale Ale and Kronenbourg.
Award-winning dining in Harrogate
William and Victoria was named Restaurant of the Year at the Yorkshire Life Food and Drink Awards 2015. We also feature regularly on the Harrogate Hospitality and Tourism Awards shortlist and are proud to say we've been among the winners on several occasions, including members of our team being recognised for their hard work and outstanding customer service.
Why not come and see for yourself why William and Victoria is one of Harrogate's most popular and long-standing independent restaurants? We offer a number of dining options throughout the week.
The wine bar
Step back in time at Harrogate's original wine bar where menu blackboards and old pictures adorn the walls. The atmosphere in the wine bar is always inviting, with guests joining us for anything from a drink at the end of the week to a satisfying Sunday lunch with the family.
The wine bar is open daily from noon until 11.30pm, with lunch served 12-2.30pm and dinner 5.30-9pm (Sunday food service 12-6pm). Bar tapas are served throughout the afternoon.
The characterful interior of the downstairs wine bar has an internal staircase leading to the spacious dining area and bar upstairs.
The restaurant
Our upstairs dining area is complemented by a dedicated bar with an extensive drinks menu.
Whether you are dining as a group, with your family or even alone, you will be made very welcome in our restaurant. Begin your meal with a flavoursome starter using delicious local ingredients, then choose from our selection of hearty Yorkshire mains, and finally try something sweet from the dessert menu.
We offer a tasty Yorkshire cheeseboard with a selection of the best of our region's produce, along with a coffee menu, to conclude your meal. The upstairs dining area is open Monday to Saturday from 5pm.
Special occasions and business events
W&V upstairs has a private dining room with discreet AV system and is available during the day for private business lunches and presentations, as well as being the perfect venue for celebrating special occasions with family and friends.
Whether you're looking for a private dining space for a meeting, or you want a unique setting for an intimate wedding celebration, you'll find all you need at William & Victoria.
Menus
We have a range of menus and pricing options to suit all diners. Choose from: • The Main Menu: served Monday to Saturday, 12 until 2.30pm and 5pm until 9pm. • The Early Bird Menu: order between 5pm and 6.30pm Monday to Saturday (2 courses: £18, 3 courses: £22) – perfect for those wishing to catch a performance at the Harrogate Theatre, Royal Hall or Harrogate Convention Centre, just a short stroll away. • The Lunch Menu: served from midday until 2.30pm in the downstairs wine bar • The Fixed Price Lunch Menu: served alongside our main menu and offering great value for money (2 courses: £18, 3 courses: £22) • The Sunday Lunch Menu: served from 12pm - 6pm. • The Set Menu: ideal for private parties and special occasion dining, starting at £40 per head for parties of ten or more. We are also happy to work with you to create a bespoke menu for your special event. Contact us for more information.
A new vegetarian and vegan menu is available to complement the existing menus.
Of course, you are also very welcome to call in to the Wine Bar any time during the afternoon or evening and enjoy our extensive wine list, draught beers and bar tapas, with new dishes introduced regularly by our head chef.
Read more
Not what you're looking for?
Nearby
Places

Food & Drink
The Pickled Sprout at The...


Things To Do
Yorkshire Appetite Food Tours

Public EV Charging
West Park Car Parks, Harrogate

Food & Drink
Banyan Bar and Kitchen

Things To Do
Mercer Art Gallery
Behind the scenes of
Food & Drink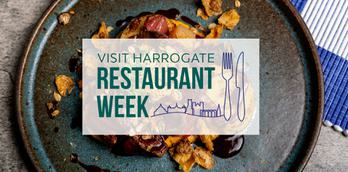 Welcome to Restaurant Week
It's time to join in, book in and tuck in with the Visit Harrogate Restaurant Week running from Monday...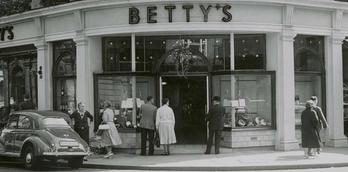 The History of Bettys
The story of Bettys begins in Switzerland in 1885, when Fritz Bützer, son of a miller and master baker...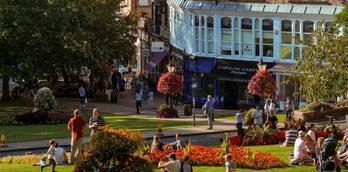 Festive refreshments on West Park
This beautiful avenue by the side of Harrogate's iconic stray is home to some of Harrogate's best shops, beautiful...
More
Food & Drink businesses


Food & Drink
Dining at the West Park Hotel


Food & Drink
Santorini Express

Food & Drink
Mykonos Bar & Grill

Food & Drink
Central Cafe

Food & Drink
PizzaExpress Harrogate