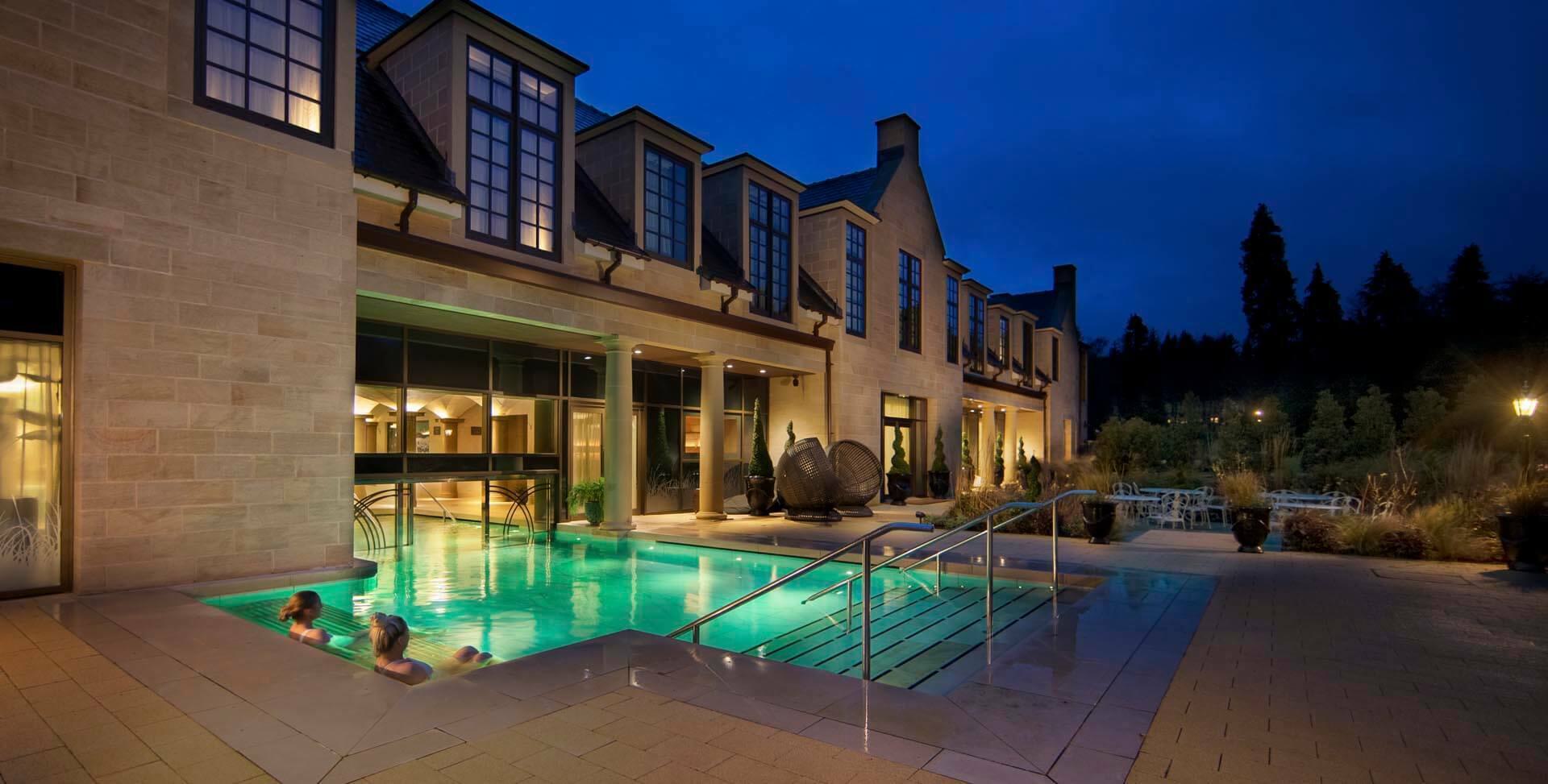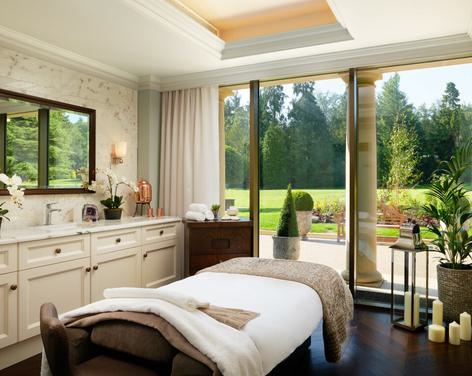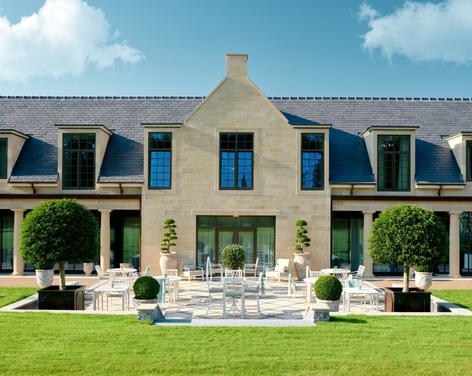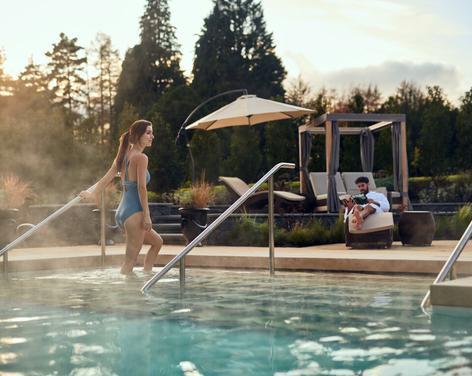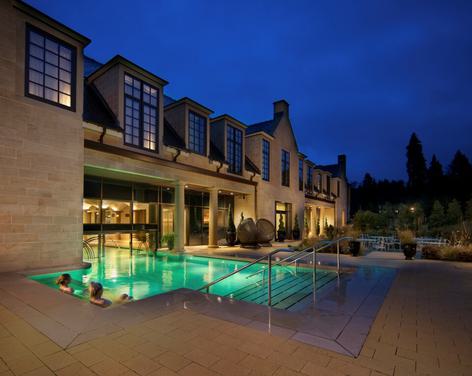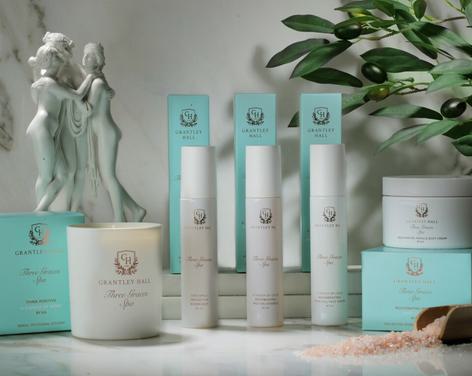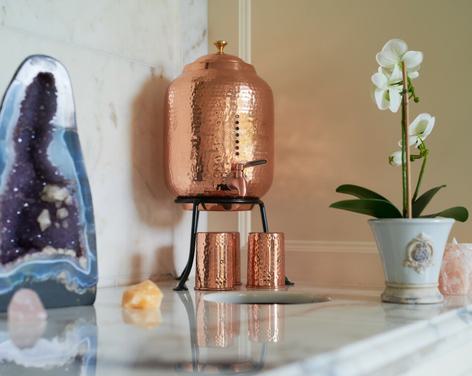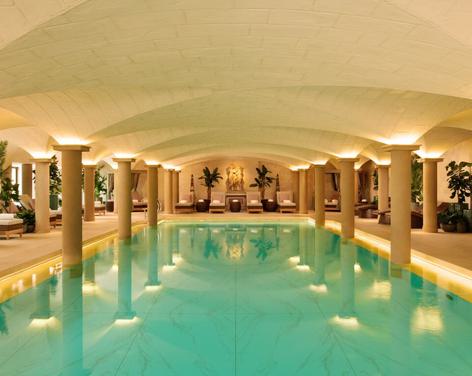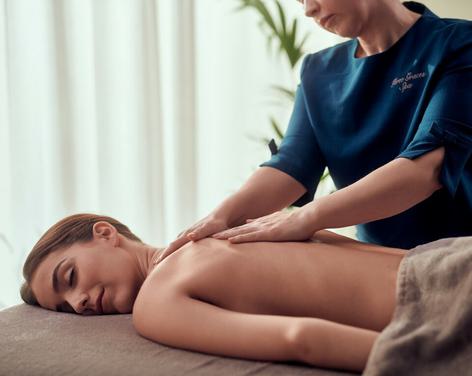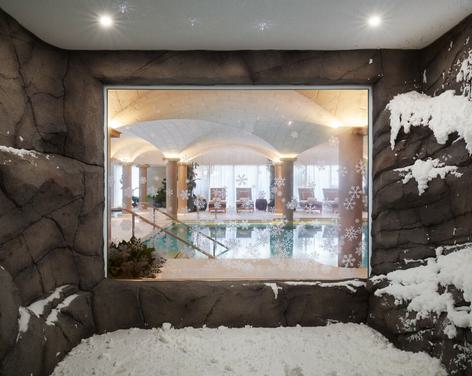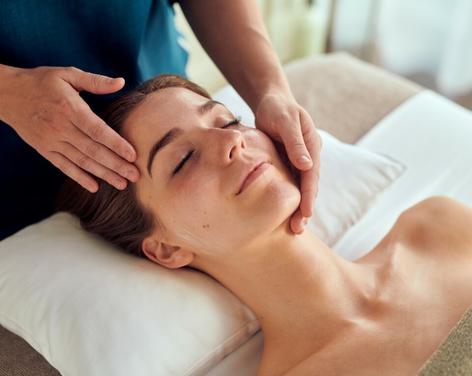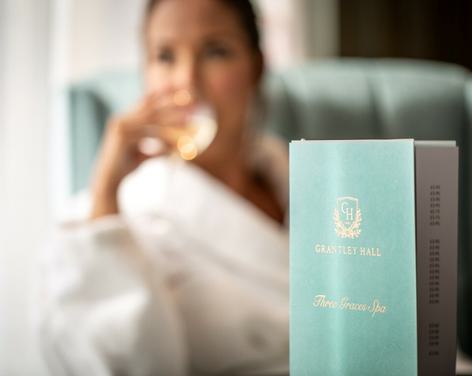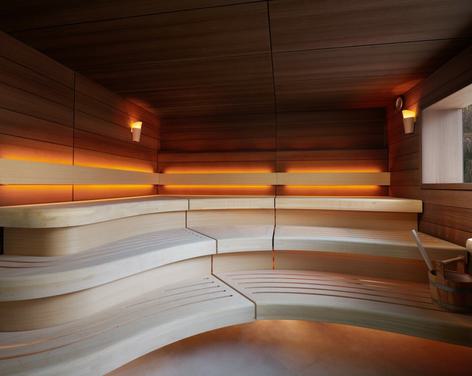 Three Graces Spa and ELITE Luxury Gym and Executive Wellness at Grantley Hall offer an award-winning combination of spa and wellness facilities located within this five-star hotel.
Spa & Wellness
The wellness philosophy behind the Three Graces Spa is based on balance – achieving a state of equilibrium which is unique to you, your wellbeing, your state of mind and your body's unique needs. Each spa journey is personalised for every guest by our exceptionally skilled therapists.
The Spa boasts an 18-metre indoor swimming pool, indoor-to-outdoor hydrotherapy pool, thermal facilities, a relaxation room as well as a range of treatments ranging from full body rituals, holistic therapies, hands and feet treatments and specialist high-performance wave facials workshops. Product houses include Natura Bisse and Ila.
ELITE combines a luxury executive gym with a fitness ad wellness facility, offering some of the most pioneering services available in the health and fitness industry, including cryotherapy, altitude training facilities, an underwater treadmill and 3D body scanners.
Set over two floors, ELITE combines a contemporary design with the latest cutting-edge gym equipment to provide a luxury environment for the ultimate workout.
Residents have full access to all facilities during their stay.
Day Spa and ELITE Wellness Packages
Grantley Hall welcomes day spa visitors and also offers ELITE day packages. Guests can immerse themselves in the tranquil and rejuvenating environment of the Three Graces Spa, enjoying lunch in the spa lounge and access to our outdoor terrace. ELITE day packages offer guests the opportunity to experience day-long health and wellness to help them achieve their specific goals.
Full details of all packages are available on our website.
Read more
Not what you're looking for?
Nearby
Places


Food & Drink
Shaun Rankin at Grantley Hall

Food & Drink
Bar & Restaurant EightyEight

Food & Drink
Fletchers Restaurant
Behind the scenes of
Things To Do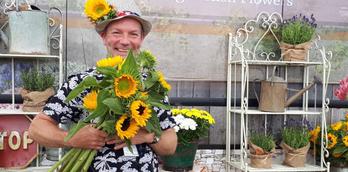 Jonathan Moseley explores some of our glorious gardens
We invited celebrated floral designer Jonathan Moseley to explore two of our glorious gardens for the first time, and...
England's oldest tourist attraction reopens
by Jay Stelling of Mother Shipton's Cave and Petrifying Well Storms, flooding, and a global pandemic. It's safe to...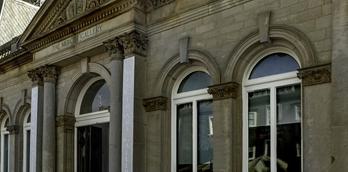 Harrogate's Mercer Art Gallery, hosting prestigious exhibitions that are free for everyone
From February 16 until Jun 2 there will be an exhibition of "Linescapes" by Ian Mitchell. These bold digital...
More
Things To Do businesses

Things To Do
Mother Shipton's Cave and...

Things To Do
Nidderdale Museum

Things To Do
Bewerley Grange Chapel

Things To Do
Newby Hall & Gardens
Things To Do
Beningbrough Hall, Gallery &...

Things To Do
Spirit of Harrogate - Unique...

Things To Do
Fountains Abbey & Studley...

Things To Do
RHS Garden Harlow Carr

Things To Do
Turkish Baths Harrogate