The Crown Hotel Harrogate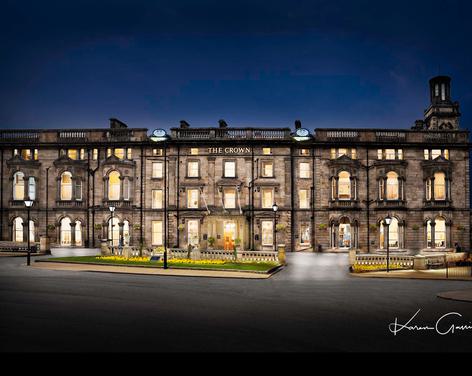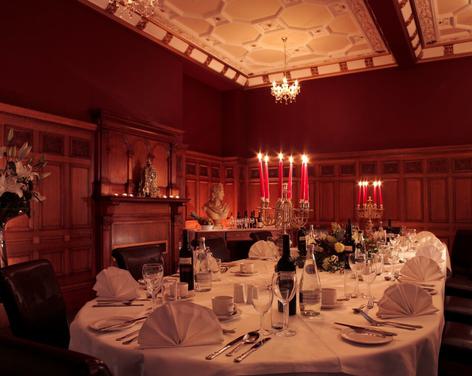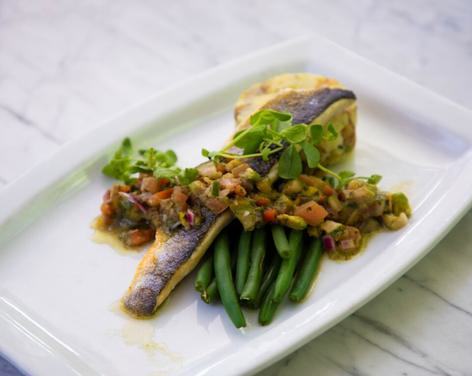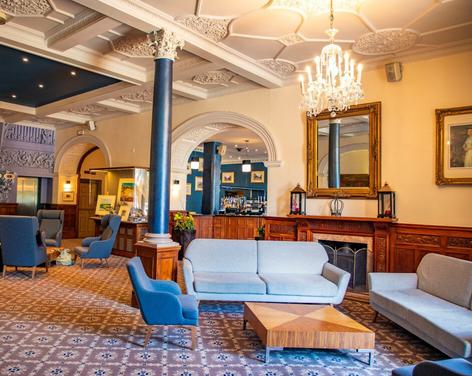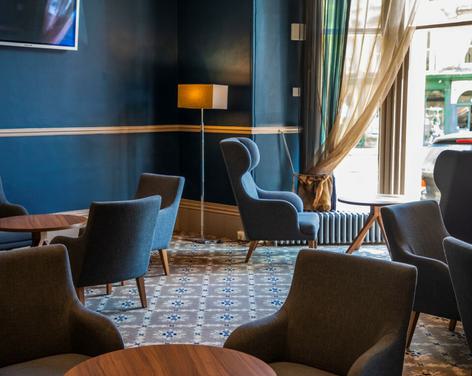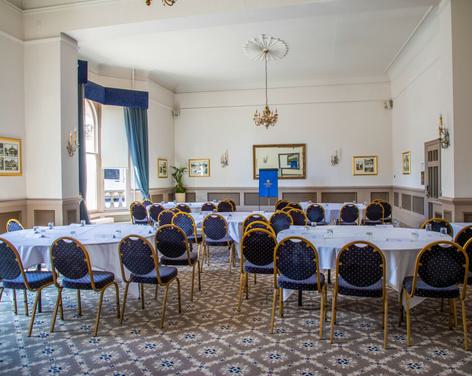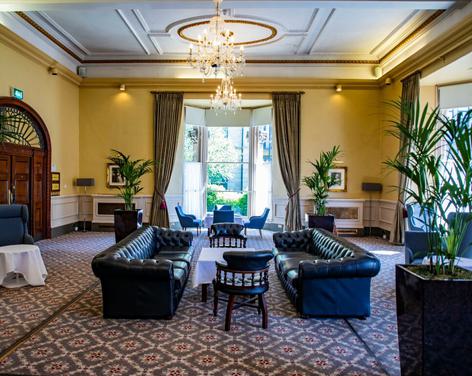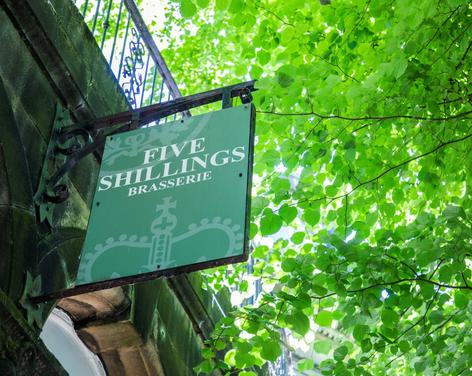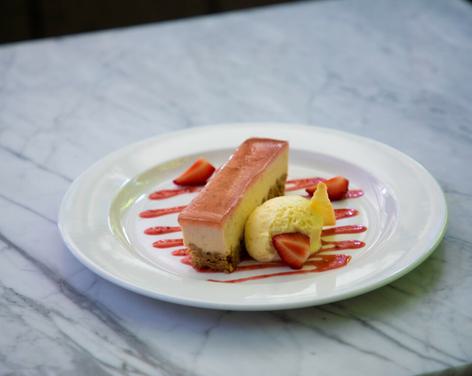 Situated across the road from the beautiful Valley Gardens and overlooking Montpellier Gardens within the historic heart of Harrogate, The Crown boasts an enviable location just moments from the world-famous Betty's Tea Rooms, picturesque town centre, Turkish Baths, Harrogate Convention Centre, as well as a myriad of storied Victoria arcades and boutique storefronts.
With a history dating back over 300 years, alongside a key location, The Crown Hotel combines beautiful surroundings with a storied past and luxurious facilities. An ideal location for business and leisure trips.
Staying at The Crown:
The Crown boasts individually styled accommodation across its 115 guestrooms, modern amenities, and ornate dining, all set within the charming old town of Harrogate itself, within easy reach of Betty's Tea Rooms and the Harrogate Convention Centre.
Dining at The Crown:
The Churchill Suite
With a menu sourced from local-suppliers, breakfast is served in the historic Churchill Suites of The Crown, featuring oak-panelled walls, stained glass windows and ornate ceiling decorations to provide a truly elegant start to the day. Guests can also enjoy a three-course dinner in the grandeur of the Churchill Suite.
Five Shillings Brasserie:
Open to both guests and locals, the hotel's stylish Brasserie offers informal dining throughout the day, from light bites to mains, alongside an extensive wine list, as well as a range of themed culinary nights throughout each month.
Afternoon Tea:
It is with great pleasure that we welcome you to enjoy your Afternoon Tea at The Crown Hotel. We believe Afternoon Tea should be an absolute indulgence so our team take the utmost care to make every detail, every sip and every moment as special as it could possibly be. The custom of taking Afternoon Tea is one of England's most charming rituals and has long been regarded as a lovely gesture of gracious hospitality, and as one of life's most elegant and enduring pleasures. The pause for tea became a fashionable social event during the 1880's has ever since been served at The Crown Hotel in Harrogate
Car Parking at The Crown:
Car parking at the hotel is very limited and is on a first come first served basis. Parking at the hotel is chargeable at £12.00 per night. If you do park with us, you will need to advise the reception team that you have parked onsite and obtain parking permits for your stay.
If our car park if full then we recommend the following alternatives: Montpellier Shoppers (Postcode for Satnav HG1 2TF) – 2-minute walk away - £11.00 per 24 hours Jubilee Car Park (postcode for Satnav HG1 1DJ)– 5-minute walk away - £14.00 per 24 hours.
There are also a number of off-street parking options also available close by: Cornwall Road Harlow Moor Drive Duchy Road Please check any parking restrictions before leaving your vehicle.
Read more
Venue facilities & info
You can hire this venue for business meetings, events or a private celebration.
Not what you're looking for?
Nearby
Places
Public EV Charging
Odeon Car Park, Harrogate

Food & Drink
William & Victoria Restaurant


Stay
Fountains Guest House

Stay
The Belmont Apart Hotel, by...

Behind the scenes of
Stay
Strawberry safari forever
We could not be more grateful for our wonderful property during this time of limited travel; our green fields...
More
Stay businesses

Stay
Reservoir View Holiday...

Stay
The Crown Hotel Harrogate

Stay
Harrogate Lifestyle Apartments

Stay
Wood Hall Hotel & Spa


Stay
Harrogate Self Catering


Stay
The Knaresborough Inn

Stay
DoubleTree by Hilton...