Stainburn Forest MTB Trails & Walks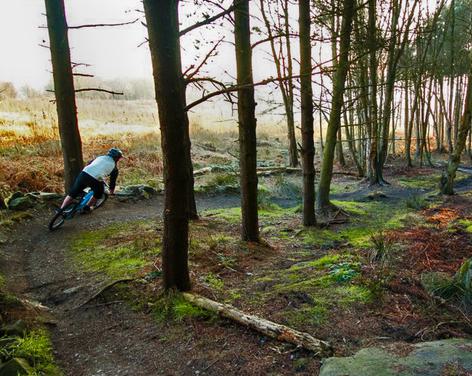 The man made mountain bike trails at Stainburn Forest offer a selection of short routes that reward repeated riding and test any riders ability, as well as woodland walks.
The forest also provides habitats for a variety of bird and wildlife and offers rich and diverse fauna.

Stainburn Forest is high on technical challenge, high on thrills and considered one of, if not the most, technical trail centre in the UK.
The trails are almost entirely hand built by volunteers giving them a unique level of intricacy and detail that changes monthly as the dedicated team further develop the site.
The Red Climb is far from just a spin up the hill through the trees, challenging rock features litter the trail.
From the top you can either whiz down the berms of the Red route, or drop your saddle for the Descent Line.
One kilometre of gravity fed tree dodging and rock hopping with surprises around every single corner.
The Warren Boulder Trail at Stainburn is the hardest of them all, also referred to as simply "The Black", it is a double black graded trail focusing on skill and control over raw speed.
The rocks are bigger, the risks greater but the reward significantly more satisfying.
Walking the sections first is strongly advisable for anyone not familiar with the trails.
Across the road in the Norwood plantation natural trails are marked in yellow and offer a less manicured if more weather dependant riding experience.
These trails are almost entirely natural and ungraded so ride carefully first time.
Some trails are marked purple, and are extremely severe.
The woods are also teaming with wildlife; deer seem unfazed by the hurtling bikers and Red Kite circle overhead ready to take advantage of any carrion.
Other species frequently seen include Green Woodpeckers, Buzzard, Willow Warbler, Cuckoo & Nuthatch.
See our other MTB routes.
Read more
Not what you're looking for?
Behind the scenes of
Things To Do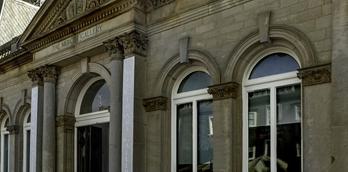 Harrogate's Mercer Art Gallery, hosting prestigious exhibitions that are free for everyone
From February 16 until Jun 2 there will be an exhibition of "Linescapes" by Ian Mitchell. These bold digital...
Holidaying with yourself in the Harrogate and beyond
Looking to take a break away with yourself for company and wondering where to travel? For an enjoyable and enriching...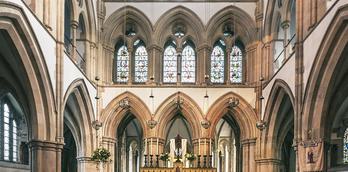 St Wilfrid's, Harrogate
St Wilfrid's, Harrogate is one of the most interesting churches in Harrogate town, and the only Grade I listed...
More
Things To Do businesses

Things To Do
Mother Shipton's Cave and...

Things To Do
Nidderdale Museum

Things To Do
Bewerley Grange Chapel

Things To Do
Newby Hall & Gardens
Things To Do
Beningbrough Hall, Gallery &...

Things To Do
Spirit of Harrogate - Unique...

Things To Do
Fountains Abbey & Studley...

Things To Do
RHS Garden Harlow Carr

Things To Do
Turkish Baths Harrogate