St Wilfrid's Church, Harrogate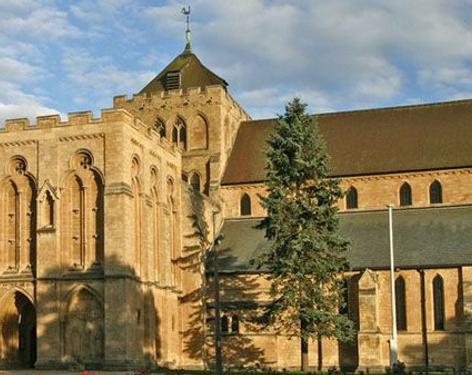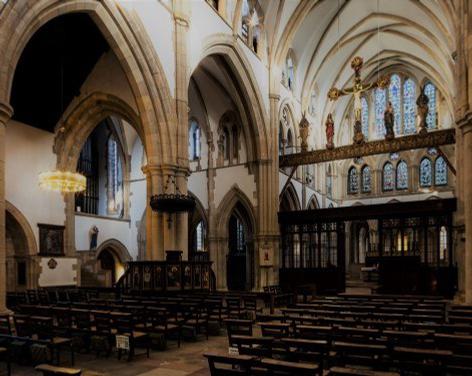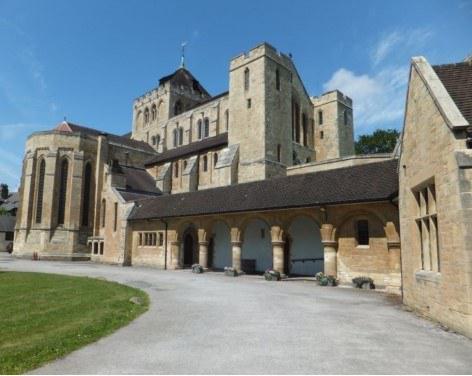 A magnificent Grade 1 listed church, open daily to visitors andjust a short scenic walk from the centre of town.Designed by renowned architect Temple Moore and his son-in-law Leslie Moore, the church, cloisters, hall and cottage are the only Grade 1 listed buildings in the town of Harrogate.       Opening Times and FacilitiesThe church welcomes visitors every day, and has daily services.  The church is open to the public from 9am to 6pm most days and entry is free of charge. There are toilets available during our office hours (9am – 1pm Monday to Friday). The hall is in use most days by private hirers.If you would like to see the hall with its spectacular and unique "lamella" ceiling, please email or call us in advance to make an appointment.Disabled access to the main body of the church is good via the main doors on Duchy Road. There are steps to the Lady Chapel area however.There is a car park for church visitors at the rear of the buildingExhibits, Displays and Points of InterestThe baptistery area of the church holds a display of information about the history of St Wilfrid's.The church also features many significant items:•    Panels of the Stations of the Cross by innovative female artist Frances Darlington •    Painted reredos and pulpit . •    Stained glass by Victor Milner  •    "the dove from above" sculpture (not the official name, but an affectionate description) over the font designed in the 1960's by Leslie Durbin.  •    The Harrison organ, noted for its delicate voicing and tone is still used today.  •    Lady Chapel, a beautiful space designed by Leslie Moore.  •    The Parish Hall has a unique "lamella" ceiling, which is of interest to any fans of architecture or design. As mentioned above, please contact us in advance to ensure viewing of the Hall.Services at St Wilfrid HarrogateEveryone is welcome to services at St Wilfrid's.Sundays – Mass of the Dawn at 8am, Parish Mass at 10amEvening Prayer is every weekday at 6.30pmMass at 7pm on Tuesday and Thursday, 11am on Wednesday and 12 noon on Friday.Saturday: Morning Prayer at 8.45amService times vary, please our website for weekly times.Supporting St Wilfrid HarrogateTo continue to open and keep serving the community, St Wilfrid's needs your support.  We do not charge to visit the church, but donations are welcome in the donations box at the main doors or online via the website.
Read more
Venue facilities & info
You can hire this venue for business meetings, events or a private celebration.
Not what you're looking for?
Nearby
Places

Food & Drink
Manahatta Harrogate



Things To Do
Turkish Baths Harrogate

Visitor Information Centres
Harrogate Tourist Information...

Behind the scenes of
Things To Do
GARDENING FOR WILDLIFE
by Mark Pethullis, Gardener at Beningbrough Hall, Gallery and Gardens.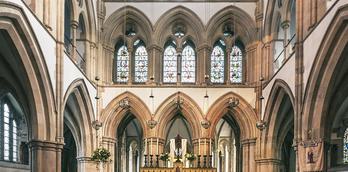 St Wilfrid's, Harrogate
St Wilfrid's, Harrogate is one of the most interesting churches in Harrogate town, and the only Grade I listed...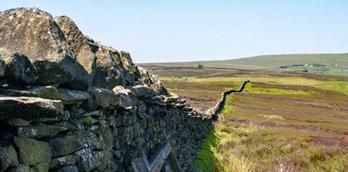 Walking in the great outdoors
From the gentle walking trails around our market towns to the impressive 49 miles of the Ripon Rowels walk...
More
Things To Do businesses

Things To Do
Mother Shipton's Cave and...

Things To Do
Nidderdale Museum

Things To Do
Bewerley Grange Chapel

Things To Do
Newby Hall & Gardens
Things To Do
Beningbrough Hall, Gallery &...

Things To Do
Spirit of Harrogate - Unique...

Things To Do
Fountains Abbey & Studley...

Things To Do
RHS Garden Harlow Carr

Things To Do
Turkish Baths Harrogate