Scot Gate Ash walking route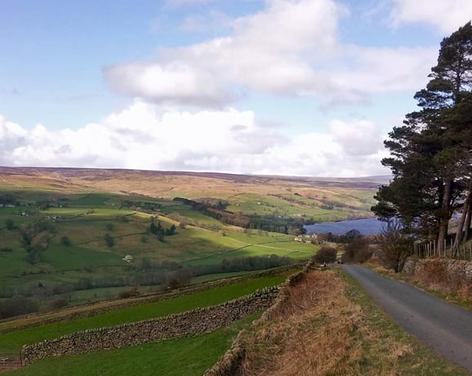 Scale the north side of Nidderdale to explore the heritage of Pateley Bridge's early years as a significant town. This four-mile walk tours the landmarks and remains of the quarry that paved train station platforms across the country. The Scotgate Ash walk offers a variety of landscape and interest; passing historic sites, view points and habitats.
The name of the walk comes from the disused quarry that you pass at the halfway point.  Scot Gate Ash Quarry was a source of particularly high quality flagstones that were renowned for their strength and shape.  The enormous flagstones were carried down to Pateley Bridge below by an inclined railway the route of which is still clearly visible.
On leaving the quarry this walk descends back into the valley via the road known as Silver Hill, which offers a popular view of the valley and of Gouthwaite Reservoir.  The walk finishes with half a mile alongside the River Nidd where you might see kingfishers, dippers and even otters which have recently returned to the River.
Nearest Town: Pateley Bridge. Length: 4 miles (6.5km).   Time (approx): ~2 hours.   Difficulty: ​moderate with some significant hills.
Read more
Not what you're looking for?
Nearby
Places

Things To Do
Pateley Bridge Recreation...

Things To Do
Killer Climbs - Peat Lane

Things To Do
Killer Climbs - Two Stoops...

Things To Do
Bewerley Tree Trail

Things To Do
St. Mary's - The Old Church...

Things To Do
Way of the Roses - Coast to...
Behind the scenes of
Things To Do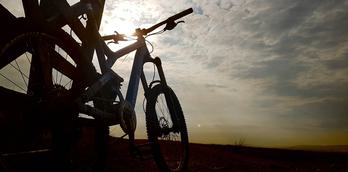 Your mountain biking weekend to Nidderdale
Get together with some mates and enjoy the rough terrain of Nidderdale on the mountain bike, climbs, descents and...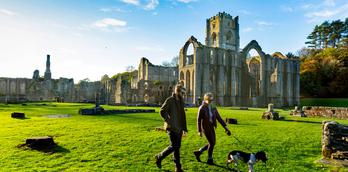 A Place to Feel Good: Fountains Abbey and Studley Royal
Just stepping onto the grounds of Fountains Abbey and Studley Royal Water Garden will make you feel better. This...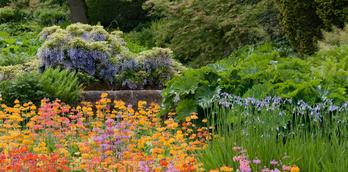 RHS Garden Harlow Carr bursts out of lockdown
The team at RHS Garden Harlow Carr has been very busy during this lockdown period, getting on with as...
More
Things To Do businesses

Things To Do
Mother Shipton's Cave and...

Things To Do
Nidderdale Museum

Things To Do
Bewerley Grange Chapel

Things To Do
Newby Hall & Gardens
Things To Do
Beningbrough Hall, Gallery &...

Things To Do
Spirit of Harrogate - Unique...

Things To Do
Fountains Abbey & Studley...

Things To Do
RHS Garden Harlow Carr

Things To Do
Turkish Baths Harrogate