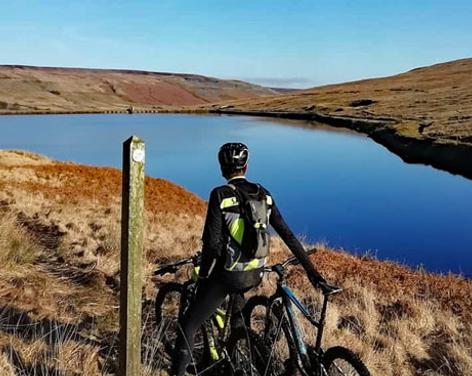 Scar House Walking & Cycle Routes are a permissive bridleway loop around Yorkshire Water's Scar House Reservoir which comes to 4 miles and crosses both dams at the top of the valley.For walkers it can be extended with a further loop of rough yomping around Angram Reservoir to the remote top of Nidderdale under the shadow of Great Whernside, a peak of 704m which separates Nidderdale and Wharfedale.The route is well surfaced up the southern side of the reservoir and over the dam of Angram reservoir, while the return along the northern side of Scar House of Reservoir is fields and uneven track.The Dams were built to provide water to the Bradford area and were completed in 1936.Scar house damn contains over one million tonnes of masonry and from the centre viewing platform visitors can look out over the valley from a height of over 70 meters.This point is also the geographical halfway point of the Nidderdale way.There is a free car park and facilities at the end of the 3 mile access road.Turn right between the two gate posts when leaving lofthouse, look for the blue Yorkshire Water sign.
Read more
Not what you're looking for?
Nearby
Places

Things To Do
Pateley Bridge Recreation...

Things To Do
Killer Climbs - Two Stoops...

Things To Do
Killer Climbs - Peat Lane

Things To Do
Bewerley Tree Trail

Things To Do
St. Mary's - The Old Church...

Things To Do
Way of the Roses - Coast to...
Behind the scenes of
Things To Do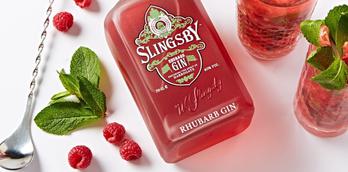 Cocktail recipes
Put your time at home to good use by practicing your mixology skills! Try these two easy and delicious...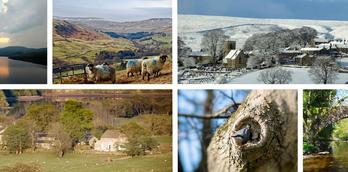 An Outstanding love of Nidderdale AONB
We spoke to Alice Crosby, Woodland Officer at Nidderdale AONB (Area of Outstanding Natural Beauty), once voted one of the favourite...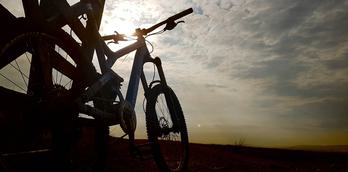 Your mountain biking weekend to Nidderdale
Get together with some mates and enjoy the rough terrain of Nidderdale on the mountain bike, climbs, descents and...
More
Things To Do businesses

Things To Do
Mother Shipton's Cave and...

Things To Do
Nidderdale Museum

Things To Do
Bewerley Grange Chapel

Things To Do
Newby Hall & Gardens
Things To Do
Beningbrough Hall, Gallery &...

Things To Do
Spirit of Harrogate - Unique...

Things To Do
Fountains Abbey & Studley...

Things To Do
RHS Garden Harlow Carr

Things To Do
Turkish Baths Harrogate