Sanctuary Way Walking Trail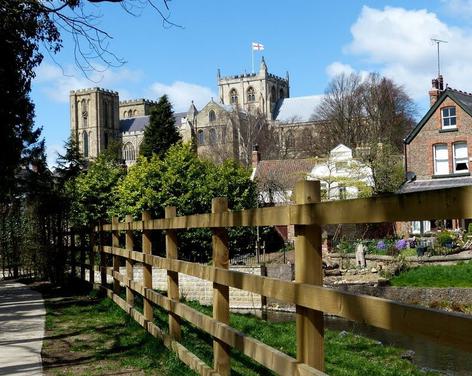 The Sanctuary Way in Ripon is a way-marked trail that tours the city of Ripon tracing the original boundary of the area of Sanctuary granted to the settlement in 937AD.
In 2005 a new walking trail was created around the city touring new sanctuary markers around the city.  There are three versions of the route with lengths between 4 and ten miles.  As well as the new markers, a number of interpretation boards have been installed along the route to share some of the fascinating stories behind the city of Ripon.
The full circuit of the Sanctuary explores the rural edges of Ripon, crossing rivers, farmland and a nature reserve with several possible picnic spots along the route.
To accompany the route a written guide and map was produced, which you can download here.
Read more
Not what you're looking for?
Nearby
Places
Things To Do
Jack Laugher Leisure and...

Things To Do
Ripon Spa Gardens

Public EV Charging
Blossomgate car park, Ripon

Public EV Charging
Marshall Way Car Park, Ripon
Things To Do
Ripon Workhouse & Garden...

Things To Do
The Ripon Hornblower
Behind the scenes of
Things To Do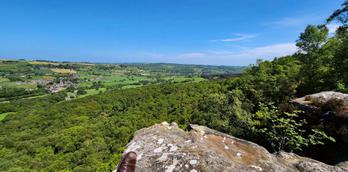 Walking in Harrogate: Five serious walks
Sometimes you want a challenge, sometimes you want the freedom of stepping away from the short walk where you're...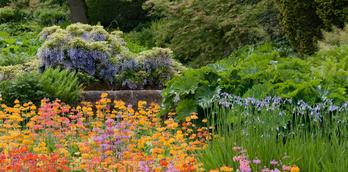 RHS Garden Harlow Carr bursts out of lockdown
The team at RHS Garden Harlow Carr has been very busy during this lockdown period, getting on with as...
Five Harrogate Walks for Nature
Embark on unforgettable Harrogate walks through stunning nature spots. Discover five scenic walks for nature enthusiasts, showcasing the beauty...
More
Things To Do businesses

Things To Do
Mother Shipton's Cave and...

Things To Do
Nidderdale Museum

Things To Do
Bewerley Grange Chapel

Things To Do
Newby Hall & Gardens
Things To Do
Beningbrough Hall, Gallery &...

Things To Do
Spirit of Harrogate - Unique...

Things To Do
Fountains Abbey & Studley...

Things To Do
RHS Garden Harlow Carr

Things To Do
Turkish Baths Harrogate