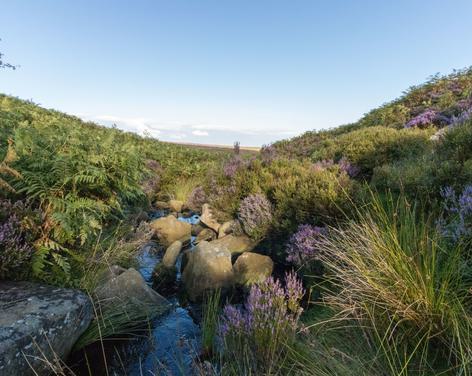 Set forth for a good healthy yomp across the heather, through some of Nidderdale's ancient woodland and abandoned Victorian industry.  The Naught Moor Trail will take you through the village of Bewerley and up the valley side of Nidderdale though beautiful ancient woodland.  The path emerges from the woodland climb onto the moorland and offers a remarkable view of Pateley Bridge and Nidderdale.  A number of local landmarks can be visited with short detours from this walk including the manmade lake in Fishpond Wood and Yorke's Folly; the two stone pillars that are visible on the skyline from much of the surrounding area.
The trail then reaches out across the moors to one of the old quarries that can be found all across Nidderdale, the last one closing in the 1930s.  As you cross the heather, moorland bird watchers can enjoy lapwing, skylarks, and buzzards and red kites overhead.
The return leg of the walk gently descends into the valley, through fields and woodland and offers a detour into Fishpond Wood before returning to Pateley Bridge.
Nearest Town: Pateley Bridge. Length: 4.5 miles (10.5km).   Time (approx): ~2 hours.   Difficulty: ​moderate with some significant hills.
An audio route guide is available on the Upper Nidderdale Landscape Partnership website
Read more
Not what you're looking for?
Nearby
Places

Food & Drink
The Disappearing Chin

Public EV Charging
West Park Car Parks, Harrogate

Food & Drink
PizzaExpress Harrogate


Food & Drink
Cold Bath Brewing Co

Stay
DoubleTree by Hilton...
Behind the scenes of
Things To Do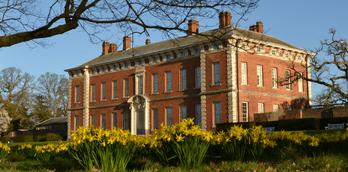 Caring for the state beds
Caring for the state beds by Alana Bates, Collections Assistant, Beningbrough Hall, Gallery and Gardens An empty house When...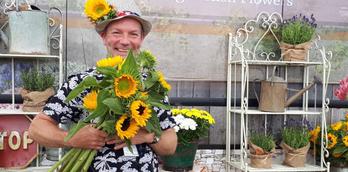 Jonathan Moseley explores some of our glorious gardens
We invited celebrated floral designer Jonathan Moseley to explore two of our glorious gardens for the first time, and...
Holidaying with yourself in the Harrogate and beyond
Looking to take a break away with yourself for company and wondering where to travel? For an enjoyable and enriching...
More
Things To Do businesses

Things To Do
Mother Shipton's Cave and...

Things To Do
Nidderdale Museum

Things To Do
Bewerley Grange Chapel

Things To Do
Newby Hall & Gardens
Things To Do
Beningbrough Hall, Gallery &...

Things To Do
Spirit of Harrogate - Unique...

Things To Do
Fountains Abbey & Studley...

Things To Do
RHS Garden Harlow Carr

Things To Do
Turkish Baths Harrogate