Nidderdale's Killer Climbs - Cycle Challenge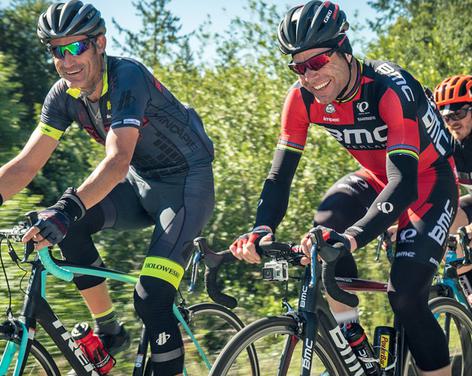 A set of challenging climbs on the roads of Nidderdale that can be incorporated into your route choice to provide a gruelling challenge the likes which great rides are made of.
No Pain, No Gain!
If you like your cycling to be a challenge and no ride is complete if your legs aren't burning, then we have just the climbs for you!
Well there's plenty here to challenge yourself with four brutal ascents around the Nidderdale Area of Outstanding Natural Beauty.
The Nidderdale Killer Climbs are about much more than just gradient - these climbs require stamina, pace and control to master.
Our four climbs have been selected to avoid the major roads, and provide differing profiles and challenging gradients that are unlike any you will find elsewhere.
Trapping Hill, or the Cote de Lofthouse.
Now famous after its starring role on Stage 2 of the 2017 Tour de Yorkshire Trapping Hill leaves the village of Lofthouse far behind as it climbs the valley wall of Upper Nidderdale.  Not dropping below 10% until the end this climb is relentless from the outset but kicks up at several points to escalate the challenge.
Naught Bank (or 'Two Stoops')
Naught Bank might not be so bad if it were not for the 25% left hand hairpin in its opening stretch.  Never letting you see too much of the climb at once this road explores the hillside as it climbs before finding a nook to sneak up onto the moors.  The Two Stoops name comes from the popular folly that can be seen on its summit.
Starting near the foot of Naught Bank, Peat Lane is a climb of two halves, with most of the climbing coming in the first half mile and the added challenge of a poor road surface.  The second half is a climbing time trial of about a mile in length emerging finally by the popular Coldstones Cut.
This climb begins at the top of a hill.  But bear with us.  While the main road up Pateley Bridge's award winning high street turns to follow a gentle route down the valley, our climb carries on up possibly the hardest of our Killer Climbs.  Passing the old church of St Mary's that gives the climb its name, the tight, winding, and unrelenting gradients take the most direct route up the north side of Nidderdale and simply do not stop until you reach the top.
Each of these climbs has a unique profile and stunning view to reward the champion or console the defeated, and we look forward to seeing which one the Tour de Yorkshire tackles next.
Read more
Not what you're looking for?
Behind the scenes of
Things To Do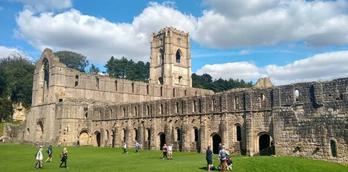 Picture perfect Fountains Abbey
Fountains Abbey, Ripon is one of the National Trust's most Instagrammed locations. This summer has seen many of us enjoying...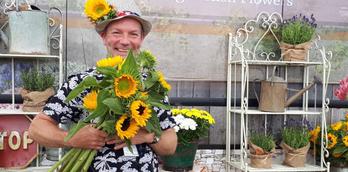 Jonathan Moseley explores some of our glorious gardens
We invited celebrated floral designer Jonathan Moseley to explore two of our glorious gardens for the first time, and...
GARDENING FOR WILDLIFE
by Mark Pethullis, Gardener at Beningbrough Hall, Gallery and Gardens.
More
Things To Do businesses

Things To Do
Mother Shipton's Cave and...

Things To Do
Nidderdale Museum

Things To Do
Bewerley Grange Chapel

Things To Do
Newby Hall & Gardens
Things To Do
Beningbrough Hall, Gallery &...

Things To Do
Spirit of Harrogate - Unique...

Things To Do
Fountains Abbey & Studley...

Things To Do
RHS Garden Harlow Carr

Things To Do
Turkish Baths Harrogate