Nidderdale Southern AONB Loop - Road Route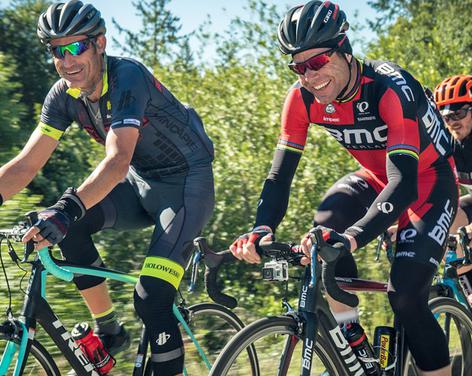 This loop crosses moors and valleys, scales remote hilltops and follows rivers on its 39 mile length around the southern part of the Nidderdale Area of Outstanding Natural Beauty (AONB).Highlights include the climb up Greenhow Hill, spectacular views across far reaching moorland and reservoirs across the Washburn Valley and Nidderdale as well as some challenging climbs.For a bigger challenge this route can be combined with the Northern AONB Route for an 80 mile challenge.Ride GuideThere are several possible start points for this ride, including the Yorkshire Water Car Park at Fewston Reservoir, the town of Otley in Wharfedale, and the village of Birstwith. For this guide we will start in Pateley Bridge, in the heart of the Nidderdale AONB.There is really no other way to put it, this route begins with an utter pig of a climb, Greenhow Hill, which made an appearance on stage one of the 2016 Tour de Yorkshire and saw a thrilling competition for the first climbing jersey of the race.If you prefer to avoid  the traffic on Greenhow Hill you can take the alternative way up this hill, the Peat Lane killer Climb, though profile of Peat Lane climb is even worse.However once up, you can enjoy a long 7mile spin across the moors before you drop down to cross the A59, and then kick up the sharp climb at the curiously named Blubberhouses.Another long climb up to the moors will take you to the crossroads where you turn right drop down to the little village of Askwith, and on to Otley. This halfway point is the perfect place to pick up supplies or refreshments.Out of Otley the country roads will lead you back into the Washburn Valley as you swoop down to and cross Linley Wood Reservoir. Then its another serious climb, popular with locals - Norwood Edge is a steep and unrelenting ascent.For those who also ride off road, this hillside is home to the Stainburn Forest Mountain Bike Trails, including the most technical black graded trail in England.Things stay gentle from now on, as you cross over the A59 again and drop down into Birstwith, and return to Nidderdale. From there its an undulating route along side the River Nidd.One last serious climb seperates you from the end of the ride, as you climb up to the village of Dacre, and then further up to Heyshaw Moor. Ths road will give one of the most stunnings views Nidderdale has to offer as you crest the hill.CAUTION:  Care should be taken on the final descent of Naught Bank (also one of our Killer Climbs), this road is very steep, narrow and winding and the road surface is poor in places.
Read more
Not what you're looking for?
Nearby
Places

Things To Do
Bewerley Grange Chapel

Things To Do
Pateley Bridge Recreation...

Things To Do
Killer Climbs - Two Stoops...

Things To Do
Killer Climbs - Peat Lane

Things To Do
Bewerley Tree Trail

Things To Do
St. Mary's - The Old Church...
Behind the scenes of
Things To Do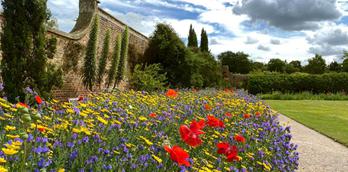 Summer Heroes at Beningbrough Hall Gardens
Stop and take time to look Summer is such a busy time in the garden it's easy to forget...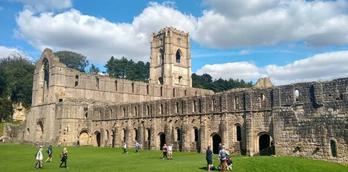 Picture perfect Fountains Abbey
Fountains Abbey, Ripon is one of the National Trust's most Instagrammed locations. This summer has seen many of us enjoying...
GARDENING FOR WILDLIFE
by Mark Pethullis, Gardener at Beningbrough Hall, Gallery and Gardens.
More
Things To Do businesses

Things To Do
Mother Shipton's Cave and...

Things To Do
Nidderdale Museum

Things To Do
Bewerley Grange Chapel

Things To Do
Newby Hall & Gardens
Things To Do
Beningbrough Hall, Gallery &...

Things To Do
Spirit of Harrogate - Unique...

Things To Do
Fountains Abbey & Studley...

Things To Do
RHS Garden Harlow Carr

Things To Do
Turkish Baths Harrogate