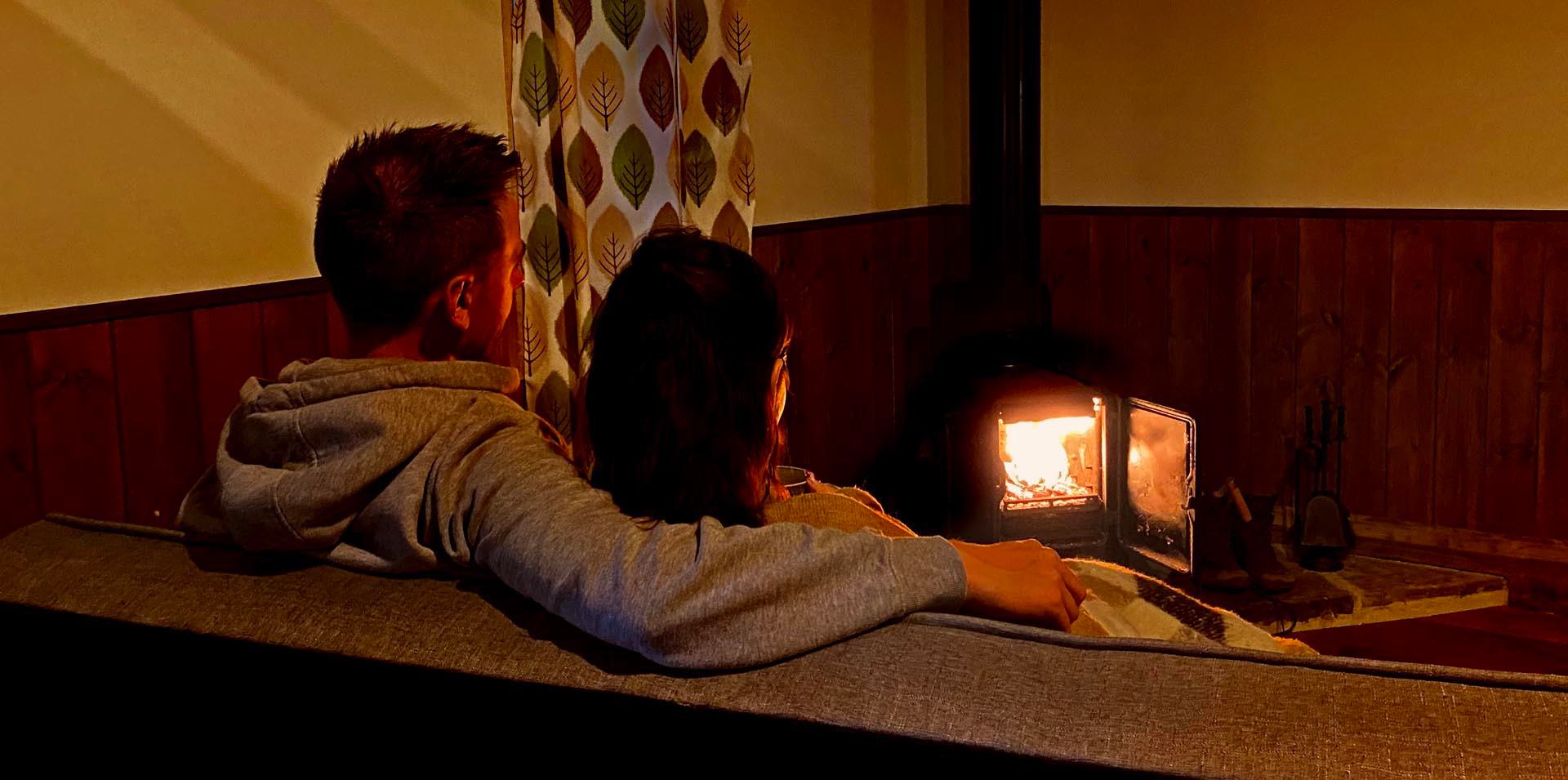 How Stean Gorge Chalet Lodges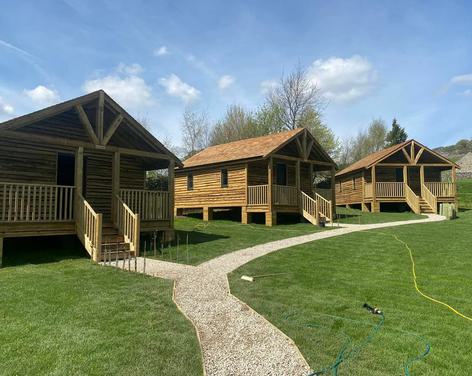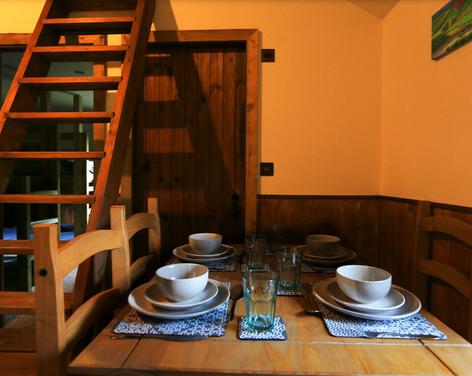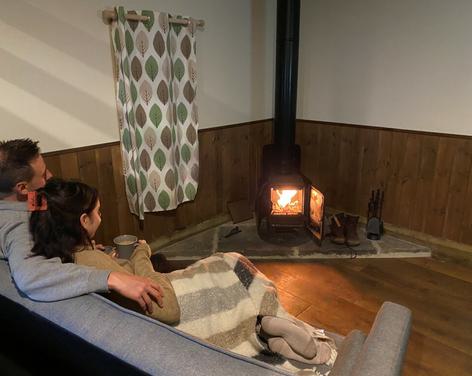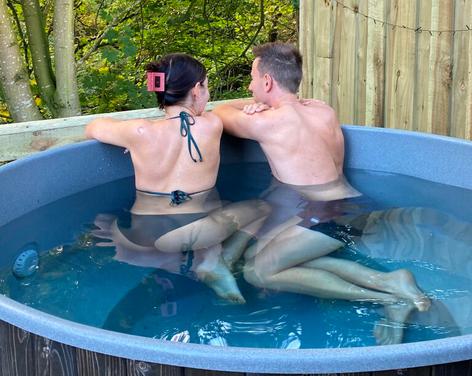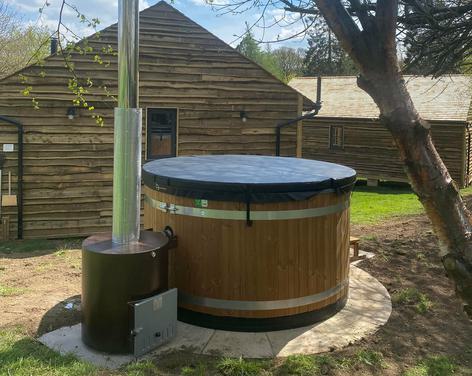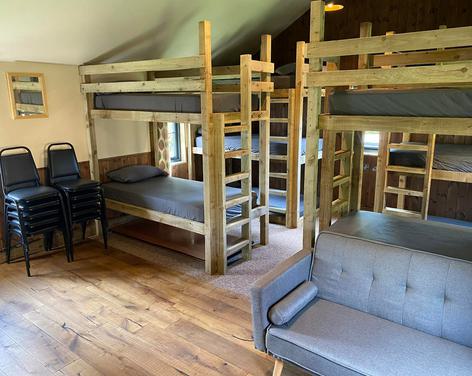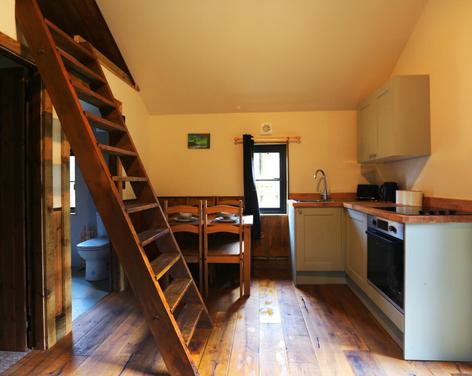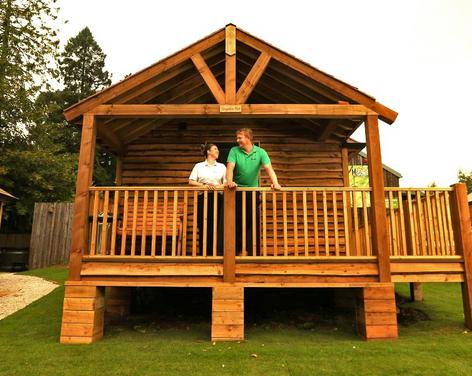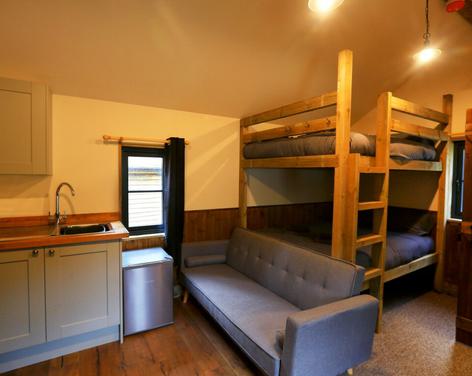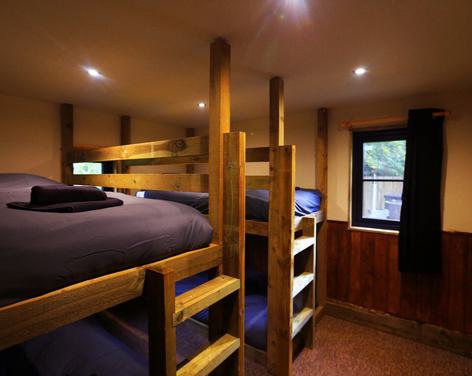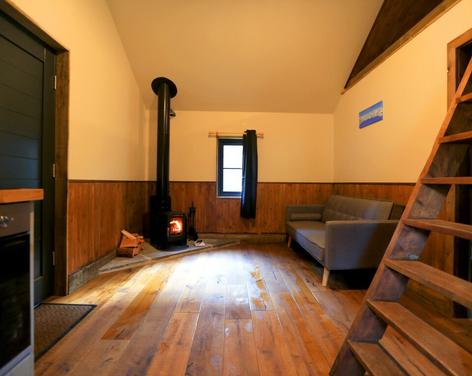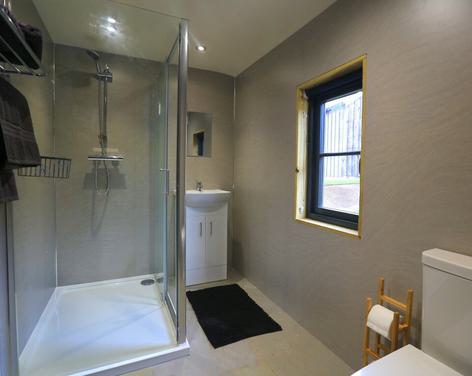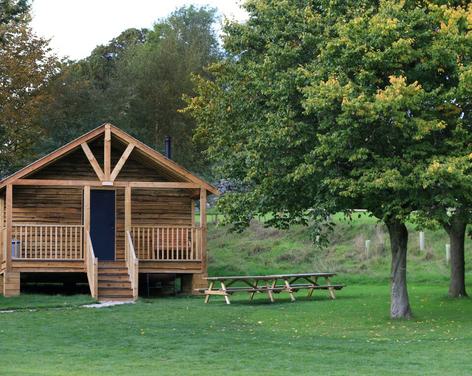 Escape with friends and family to one of our seven rustic lodges nestled amidst green rolling hills in the stunning Yorkshire Dales. Set beside How Stean Gorge, they provide a true getaway.  All lodges have an indoor log burner and a bbq on the covered veranda - so get those sausages sizzling!
The 4 and 6 bed lodges have ensuite shower facilities and a fully fitted kitchen.
The 10 bed lodges have a mini kitchen with a fridge, cutlery, crockery, kettle with tea and coffee, sofa, table and chairs.
Hot Tubs
Our wood fired hot tubs are a great way to relax with friends.
BBQ's, Log Burners and Fire Pits
Indoor log burner in every lodge with a complimentary bag of logs + fire lighters to get you started.
A BBQ and personal fire pit (bags of logs and firelighters are available to purchase in our onsite shop)
Glass Floored Cafe
On-site glass floored cafe cantilevered over the gorge - perfect for hearty breakfasts and lunches.
WIFI and Facilities
Heating & electric charging points (mainly 12v USB)
Everyone has access to a facilities block with toilets and family-sized showers, complete with underfloor heating
Free on-site Wi-Fi
Free parking close to each cabin
Gorge, Natural Caves and Outdoor Adventure Activities
Only a few metres away you can wander through the limestone ravine and caves (no need to book) or go with our qualified and friendly instructors on an outdoor adventure you'll never forget 9booking essential). Choose from Yorkshire's only via ferrata course (one of only 3 in England), gorge walking and abseiling, caving and canoeing or do the Big 5 – all in one day!
Ideal for a weekend away, family celebration or friends get together.
Read more
Not what you're looking for?
Nearby
Places

Things To Do
Lost Earth Adventures
Things To Do
Studfold Adventure Trail

Stay
Studfold Caravan, Glamping...

Things To Do
How Stean Gorge

Stay
How Stean Gorge Campsite,...

Food & Drink
How Stean Gorge Cafe & The...
Behind the scenes of
Stay
Strawberry safari forever
We could not be more grateful for our wonderful property during this time of limited travel; our green fields...
More
Stay businesses

Stay
Reservoir View Holiday...

Stay
The Crown Hotel Harrogate

Stay
Harrogate Lifestyle Apartments

Stay
Wood Hall Hotel & Spa


Stay
Harrogate Self Catering


Stay
The Knaresborough Inn

Stay
DoubleTree by Hilton...