How Stean Gorge Cafe & The Vista View Bistro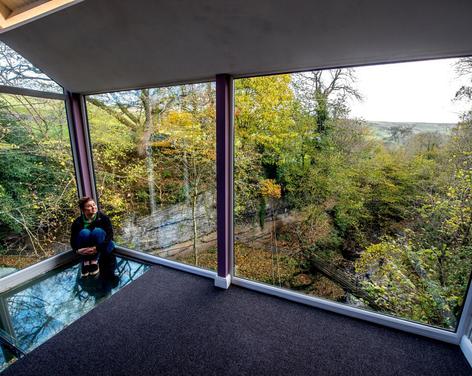 How Stean Gorge Cafe (Serving meals 9am - 4pm, 7 days a week & closing at 5pm) - Located Natural Wonder.  Tasty modern food is served here within the leafy café setting in the Yorkshire Dales.

You can choose from an array of hot meals including Hot Sirloin Steak Sandwiches, Homemade Beef Burgers & our very popular Beer Battered Haddock & Hand Cut Chips served with a homemade tartar sauce just to mention a few. We also have a daily special board bringing in more fresh and seasonal produce.
We also have a fantastic selection of cakes and a few lighter options, such as our locally sourced Bacon or Kendall's of Pateley Bridge Sausage Baps. These are always a firm favourite with cyclists & visitors wanting a quick fix.   You can also watch the exciting outdoor adventure activities from the bridge (or join in!) or spot the wildlife as you sip your cuppa!
Whilst enjoying your cup of tea made from the local spring, choose from a selection of irresistible home made cakes.
Vista View Bistro  (Please see website for menu and opening times)
Spectacular dining in a truly unique location, How Stean Gorge are proud to introduce the opening of The Vista Restaurant and our inspirational new Head Chef Jowyane.
The Vista Restaurant is true to its word, a cantilevered Dining Room with perfect views along the narrow avenue of the trees and the floodlit gorge of How Stean. The perfect views continue down Nidderdale and into the gorge below complete with bespoke glass floored areas, making a unforgettable dining experience.
Our restaurant welcomes families of any size, private hire, corporate events & functions. Perfect for just a nice trip out, celebrating a birthday, anniversary or a corporate dinner which could also include one of our tailored Outdoor Activities which are very popular with many visitors.
Sun Terrace & Childrens Play Area Eat and drink whilst watching the children in the children's play area which is directly adjacent the cafe making it an ideal location to have that well deserved treat whilst being able to watch the children play.
Visitor Attration & Shop
After a meal, why not take the opportunity to walk around How Stean Gorge itself. Follow the trails and explore the caves. Don't forget to bring your wellies and a torch! Outdoor adventure activities occur daily but advance booking is essential. Choose from abseiling and gorge walking, the via ferrata- high wire adventure course, caving, canoeing or all 5!
You can order bread, eggs, bacon, sausage or milk from the shop. We also sell toys, souvenirs, maps, books as well as sweets, chocolate, ice cream and ice lollies.
Read more
Not what you're looking for?
Nearby
Places

Things To Do
Lost Earth Adventures
Things To Do
Studfold Adventure Trail

Stay
Studfold Caravan, Glamping...

Things To Do
How Stean Gorge

Stay
How Stean Gorge Chalet Lodges

Things To Do
How Stean Gorge Activity...
Behind the scenes of
Food & Drink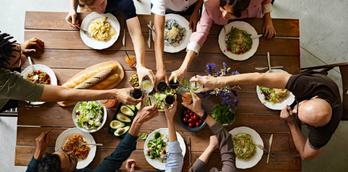 Tempting ideas for Sunday Lunch in the Harrogate district
Whether you're searching for a delicious and nourishing meal to warm and comfort you following a long leisurely Sunday...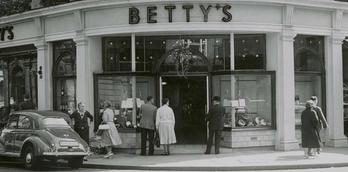 The History of Bettys
The story of Bettys begins in Switzerland in 1885, when Fritz Bützer, son of a miller and master baker...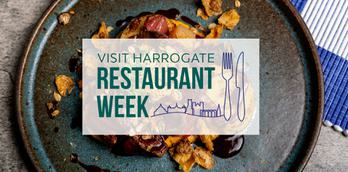 Welcome to Restaurant Week
It's time to join in, book in and tuck in with the Visit Harrogate Restaurant Week running from Monday...
More
Food & Drink businesses


Food & Drink
Dining at the West Park Hotel


Food & Drink
Santorini Express

Food & Drink
Mykonos Bar & Grill

Food & Drink
Central Cafe

Food & Drink
PizzaExpress Harrogate