How Stean Gorge Activity Centre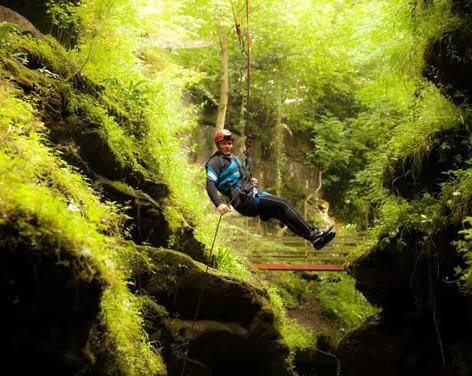 How Stean Gorge's activity centre offers professional high quality outdoor experiences onsite in this natural wonder and at other exciting locations in the Yorkshire Dales. This special place is a spectacular limestone ravine carved out over thousands of years by waterflow, making it the perfect location for outdoor activities like via ferrata, gorge walking, caving, rock climbing and abseiling.

It is geographically unique, as it's one of the only places in the UK where you can comfortably enjoy both rocksports and paddlesports in a single day. No experience is necessary. Experienced instructors and all safety equipment provided for all activities. Whatever your age or experience we have the team and facilities to give you quality life changing memories.
GORGE WALKING & ABSEIL
How Stean Gorge is the premier site for gorge walking in Yorkshire. You will share the excitement of forging your way fighting against the flow of water as you scramble over boulders, slide through waterspouts, sit under waterfalls and plunge into deep pools in a most beautiful location.  When gorge walking you will be donned in a 5 millimetre thick wet suit, socks, buoyancy aid and a helmet.  This activity starts with a 45 foot abseil off our specially constructed bridge. From the bridge you descend into the gushing water below. Once at the bottom your guide will then lead you through plunge pools both up and down gorge.

THE VIA FERRATA – HIGH WIRE ADVENTURE COURSE
'Via Ferrata' is literally 'iron way' in Latin.  A Via Ferrata was originally used as a safe system of climbing across rocky surfaces, getting from one location to another.  They were first built for soldiers to climb to access vantage points in the mountains of Europe during the war.
Wearing climbing safety harness and helmet you will start your Via Ferrata adventure on the practice route. Then it's time to move onto the 'real thing' where your balance skills are tested.  You will traverse the gorge walls using a network of metal cables and ladders. This includes a Postman's walk (one top cable and one cable to walk on), the Burma Bridge (two hand cables and one foot cable) and finally the Tyrolean Traverse (a top cable, with pulley to move across the gorge).

GO CANOEING IN THE YORKSHIRE DALES

Treat yourself to an open water voyage on the large expanse at Scar House Reservoir in Nidderdale, an Area of Outstanding Natural Beauty. Its quiet location makes it the ideal place to learn canoeing and have fun with friends. Master the art of the open canoe as you are taught the skills required to pilot your craft. Canoeing Expeditions and River Trips can also be provided for groups of 8 or more. A typical trip takes place along the River Ure and River Ouse taking in the scenery from Ripon to York.
CAVING – EXPLORE THE UNDERGROUND PASSAGES OF THE DALES

Prepare to be amazed!  Discover what is right beneath your feet. The choice is yours – walk or crawl, abseil or climb, keep dry or get wet. Maybe combine a bit of everything. You could find yourself wading through water, climbing underground waterfalls and sliding through mud. If you are looking for something a bit different and don't mind getting dirty then this is for you.  Whether you've never been caving before or you're an experienced potholer – there's lots for you to explore underground in the Yorkshire Dales. Our friendly professional outdoor adventure team tailors each session to suit your needs and abilities.
THE BIG 5 – MULTI OUTDOOR ACTIVITIY DAY
For probably the best multi outdoor activity day anywhere, try the Big 5!   This includes all 5 activities mentioned above. All activities take place within 3 miles of our base at How Sean Gorge in Nidderdale, an Area of Outstanding Natural Beauty. A well-earned lunch is also included. We don't think there is any other multi outdoor activity day like it in the world, but if you know better please let us know!
YOUR EXPERIENCE ON FILM – SHARE YOUR ADVENTURE WITH FRIENDS
Gorge walking and the Via Ferrata – High Wire Adventure Course are filmed on headcams. A free dvd of your adventure is available subject to successful recording.
ON SITE FACILITIES
You will be very lucky to find facilities of any kind at a caving or gorge walking location, you would normally be expected to get changed in the open air! We have hot, family sized showers, toilets and modern changing facilities all on our site for when you have completed your activities. There are 5 individual family sized showers, 5 toilets and 3 wash basins in both the male and the female areas.  For those who don't want to take part in the activities there is a licensed café on site and viewing areas for some activities.
PROFESSIONAL TEAM OF INSTRUCTORS
Our excellent, highly experienced team of instructors are professional, friendly and highly qualified.
CAMPING UNDER THE STARS – LET'S MAKE IT A WEEKEND OF ADVENTURE
With a 3 star campsite, bunkhouse and bunk barn surrounded by stunning scenery and lots more to see and do, make it a weekend to remember.
WEEKEND PACKAGES FOR GROUPS
Weekend packages are available for friends and families and stag and hen groups. Specific weekend packages for hen do and stag do celebrations include the Big 5 – 5 outdoor adventures and either a tour of Theakstons Brewery in Masham, an evening at Harrogate's famous Turkish Baths and Spa or a night life option in Harrogate. Transport is included in these packages.
WEEKDAY PACKAGES FOR GROUPS
We are AALA licenced for educational and youth groups - no L12456/R1996.  Whether your group is educational, youth or corporate we will tailor make a package to your requirements. No group size too small or too large, just give us a call to check availability and make your booking.
OUTDOOR ADVENTURE AND WILDLIFE
Enjoy the stunning scenery and natural wilderness of this special area. See how many different types of wildlife you can spot whilst enjoying your activities. There are many different kinds of raptor that circle the skies above Scar House.
Read more
Not what you're looking for?
Nearby
Places

Things To Do
Lost Earth Adventures
Things To Do
Studfold Adventure Trail

Stay
Studfold Caravan, Glamping...

Things To Do
How Stean Gorge

Food & Drink
How Stean Gorge Cafe & The...

Stay
How Stean Gorge Campsite,...
Behind the scenes of
Things To Do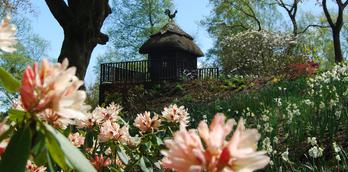 Himalayan Garden Growth
The beautiful Himalayan Garden and Sculpture Park is currently closed to the public but its teams of skilled gardeners...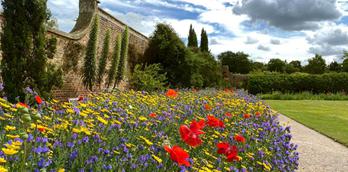 Summer Heroes at Beningbrough Hall Gardens
Stop and take time to look Summer is such a busy time in the garden it's easy to forget...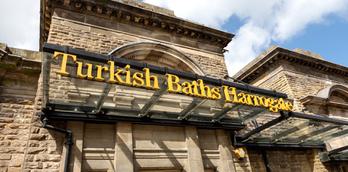 A place to feel good - Turkish Baths Harrogate
A spa break in the Harrogate district isn't complete without a visit to the authentic Turkish Baths in the...
More
Things To Do businesses

Things To Do
Mother Shipton's Cave and...

Things To Do
Nidderdale Museum

Things To Do
Bewerley Grange Chapel

Things To Do
Newby Hall & Gardens
Things To Do
Beningbrough Hall, Gallery &...

Things To Do
Spirit of Harrogate - Unique...

Things To Do
Fountains Abbey & Studley...

Things To Do
RHS Garden Harlow Carr

Things To Do
Turkish Baths Harrogate