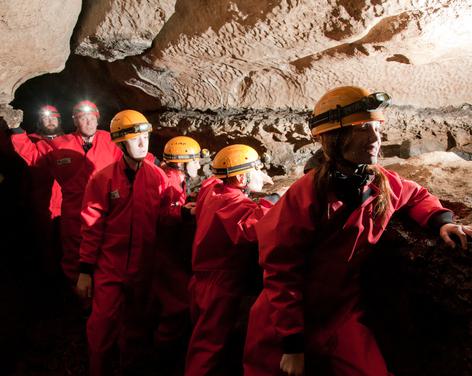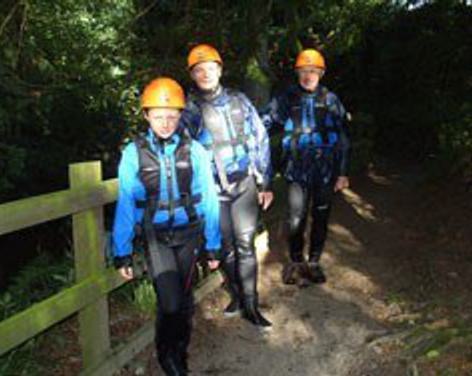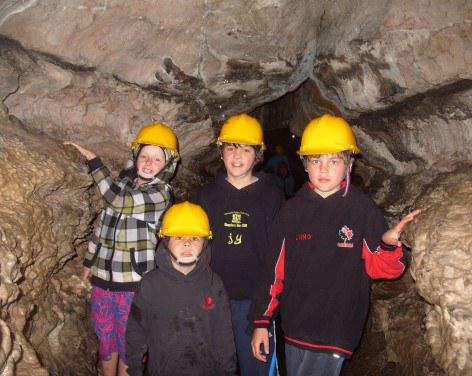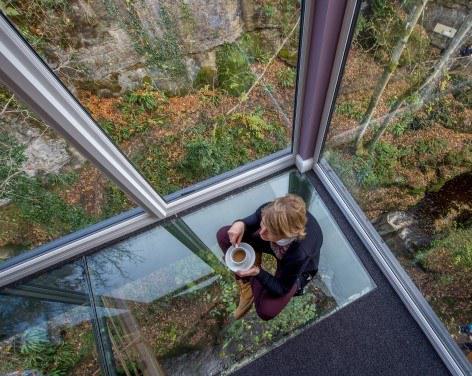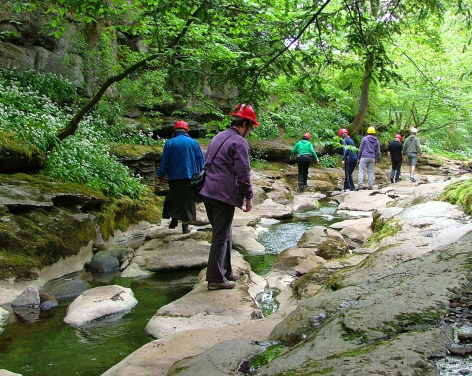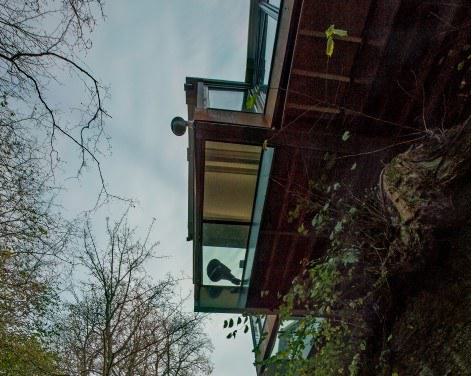 How Stean Gorge is well-known as one of the best North Yorkshire attractions and with good reason.
Featuring so much natural beauty, visitors can explore natural caves, walk through flowing ravines, climb up rocks, participate in a high-wire adventure, and more!
Grab Your Hard Hat and Map
At the ticket desk, you'll be given a map to help you explore every nook and cranny of this natural hidden gem. We advise you to arrive in wellies and have a torch handy to help you explore the deep dark caves and tunnels. Grab your hard hat at the entrance and follow the trails around this leafy ravine. There are interpretation panels highlighting the history and interesting legends of the historic location. You can look down into the gorge and see the water flow over the unusual rock formations. Gorge walkers are often seen scrambling below too. The gorge limestone is so special that it is graded as a SSSI  (Site of Special Scientific Interest).
The walk through the caves takes you past lots of attractions that are some of the most beautiful and unique parts of the Yorkshire Dales.
The upper pathway is suitable for the timid adventurer, the lower are more challenging as they are uneven and occasionally slippery. So for older children it's an exciting natural wonderland, this makes it the perfect family day out in Yorkshire and a great way to see a beautiful gorge completely created by nature!
Along the way, you may encounter a large spider and even some lizards! These works of art are by iron sculptor Steve Stangermoor from Harrogate.
Explore the Deep Dark Caves….
Switch your torch on. Trust the steely 'snake' by the wooden carved oak lion to take you down into the shallow water. This is where your journey into How Stean Tunnel begins… Follow the tunnel around the corner. Here's an opportunity to whoop and holler and hear the echos! You'll finally come out into the light. Return to the lion and follow the path towards the entrance ready for Tom Taylor's Cave. Squeezing through the narrow cave you'll eventually come out in the middle of the car park!
Wildlife Watch
Whilst on your adventure look out for:
Brown trout swimming in the stream,
bats hanging in the caves,
birds in the trees,
cave spiders (not dangerous),
wild garlic,
otters,
deer,
rare liverworts and ferns
and fossils frozen in the rocks.
Aslan the Lion
Another sculpture on your journey is that of a lion. Not any lion but Aslan from "The Lion, The Witch and The Wardrobe" fame by C S Lewis. When the film "Prince Caspian" was released in 2008, to promote the film, Disney commissioned Marney Hall to design a garden at the National Exhibition Centre featuring Aslan in Narnia. The lion was carved by David Williams, from Buith Wells, using a chainsaw. After winning a gold prize at the exhibition, we took the opportunity to purchase the lion and placed him where he now proudly stands. He is an exceedingly well-made lion in solid oak and extremely heavy.
Don't forget!
Wellington Boots or sturdy shoes you don't mind getting wet if you going to go through How Stean Tunnel.
A good strong torch to lit up your passage through the natural tunnels.
12 Months Free Visits
The ticket price gives you 12 months free return visits so you can see the Gorge in every season.
Also onsite:
Glass floored Café - One of the Gorge's unique features is an amazing glass floored café which cantilevers out over the gorge creating an amazing dining experience.
Yorkshire's only Via Ferrata High Wire Course - How Stean Gorge is home to the only Via Ferrata in Yorkshire and one of only three Via Ferrata courses in the UK. The incredible aerial course of cables, ladders and beams crosses through How Stean Gorge's stunning limestone gorge and passes right underneath the glass-floored cafe!
Instructor-led Outdoor Activities - The Gorge is geographically unique, as it's one of the only places in the UK where you can do both rock sports and water sports of this calibre in a single day. A portfolio of exciting instructor-led outdoor adventure activities is available not only the via ferrata but also gorge walking, canoeing, caving, rock climbing, and abseiling. For adventures further afield, canyoning down England's highest waterfall is also a daring option. Educational, Private and Bespoke Group itineraries are also available, contact How Stean Gorge for details.
Camp under the stars - We have a range of wooden eco-lodges available sleeping 4,6 and 10 with hot tubs and cosy wooden log burners making How Stean Gorge the perfect place for a rural getaway all year round. We also have 14 camping pitches available, and tent hire for those who want the tent already up and ready to go on arrival.
Read more
Venue facilities & info
You can hire this venue for business meetings, events or a private celebration.
Not what you're looking for?
Nearby
Places

Things To Do
Killer Climbs - Trapping Hill...

Things To Do
Lost Earth Adventures
Things To Do
Studfold Adventure Trail

Stay
Studfold Caravan, Glamping...

Things To Do
How Stean Gorge Activity...

Stay
How Stean Gorge Chalet Lodges
Behind the scenes of
Things To Do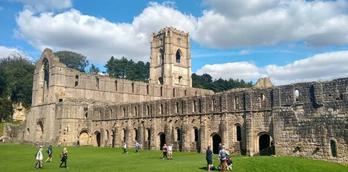 Picture perfect Fountains Abbey
Fountains Abbey, Ripon is one of the National Trust's most Instagrammed locations. This summer has seen many of us enjoying...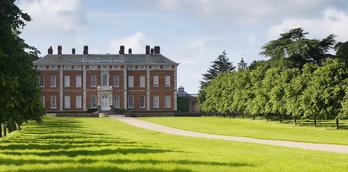 Beningbrough Hall, a unique exhibition space for a unique exhibition
Sally Lee; Visitor Welcome Assistant - National Trust Beningbrough Hall, Gallery & Gardens. The installation of the 2019 exhibition...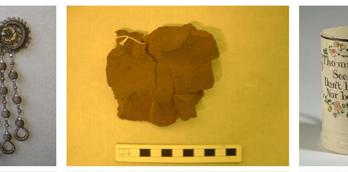 Further curiosities from the museum
It always brings great excitement and even after 11 years there are still always new surprises for me, with...
More
Things To Do businesses

Things To Do
Mother Shipton's Cave and...

Things To Do
Nidderdale Museum

Things To Do
Bewerley Grange Chapel

Things To Do
Newby Hall & Gardens
Things To Do
Beningbrough Hall, Gallery &...

Things To Do
Spirit of Harrogate - Unique...

Things To Do
Fountains Abbey & Studley...

Things To Do
RHS Garden Harlow Carr

Things To Do
Turkish Baths Harrogate