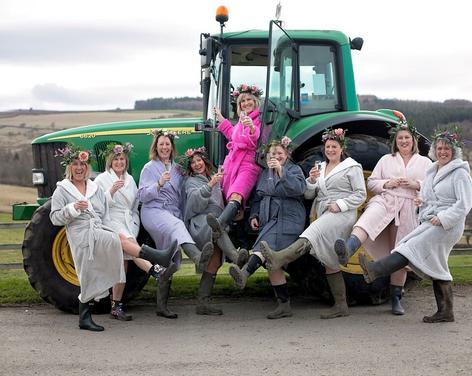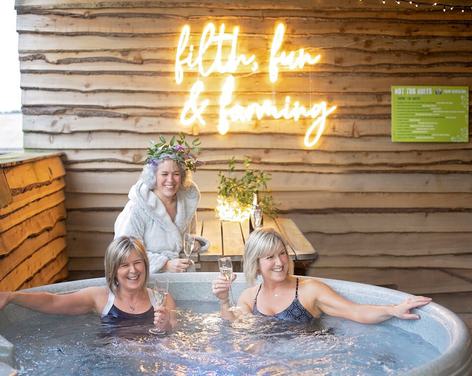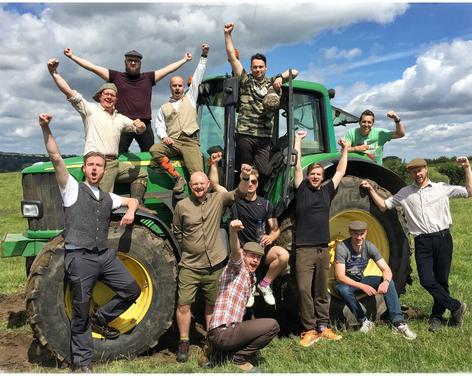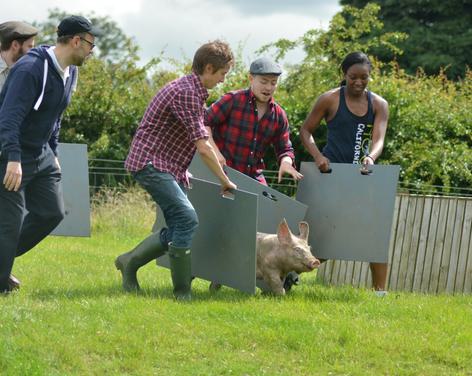 Farm Adventure offers the most unique outdoor activities for the grown-ups!
Come with your group and have a go at tractor racing, sheep gathering, and more, followed by a tasty home-reared BBQ from our Muck Spreader Grill! Stay over if you're really looking for something all-encompassing, in our gorgeous barn conversion accommodation, complete with cosy wood-burning fire and outdoor hot tubs with stunning views!
All inclusive packages
Fancying something more intimate? Our Farm Experience offers an overnight stay in our gorgeous accommodation with hot tub, plus a day on the farm with our farmer, showing you what really goes on here! From lambing, to mucking out the pigs, checking the sheep, feeding cattle, driving our tractors – whatever is going on on the farm.
If we say "John Deere" and your ears prick up .. our 1-2-1 Tractor Driving Experience is for you! Have a whole hour driving one of our tractors, heading off down the fields with your instructor, followed by a little more technical driving, hitching up a trailer and testing your reversing skills!
Set in a stunning location at the foot of the Yorkshire Dales, you can completely detach from busy city life, and break away whether in your group of stags, hens, work team, friends, partner, solo, or just to reconnect with nature, and have a go at farming in some way, shape or form!
Read more
Not what you're looking for?
Behind the scenes of
Things To Do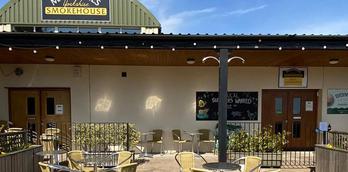 Mackenzies Smokehouse adapts to the lockdown
Well this isn't what we were expecting, but with my husband Paul's knowledge of the food and drink industry...
Five Harrogate Walks for Nature
Embark on unforgettable Harrogate walks through stunning nature spots. Discover five scenic walks for nature enthusiasts, showcasing the beauty...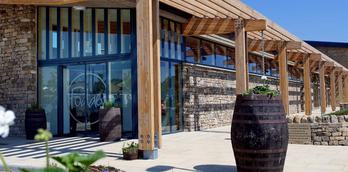 Fodder adapts to keep serving its customers
Fodder is here for you during these difficult times and we are proud to serve you and support our...
More
Things To Do businesses

Things To Do
Mother Shipton's Cave and...

Things To Do
Nidderdale Museum

Things To Do
Bewerley Grange Chapel

Things To Do
Newby Hall & Gardens
Things To Do
Beningbrough Hall, Gallery &...

Things To Do
Spirit of Harrogate - Unique...

Things To Do
Fountains Abbey & Studley...

Things To Do
RHS Garden Harlow Carr

Things To Do
Turkish Baths Harrogate