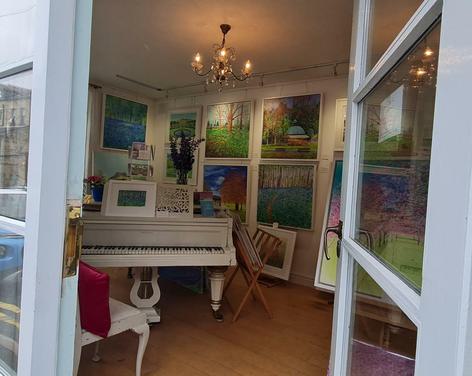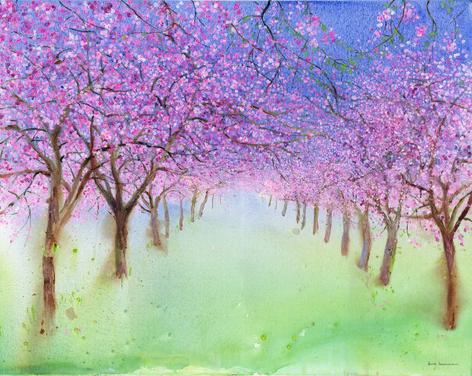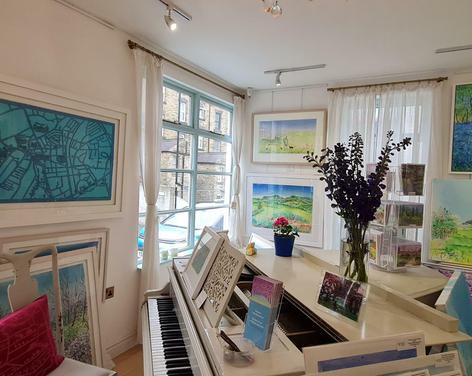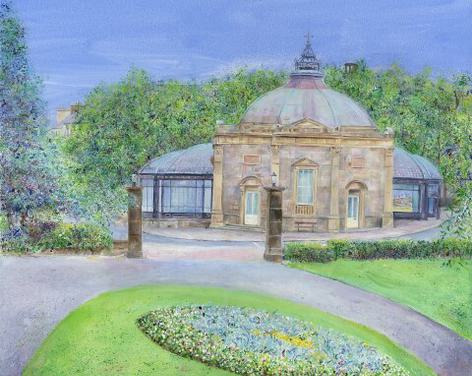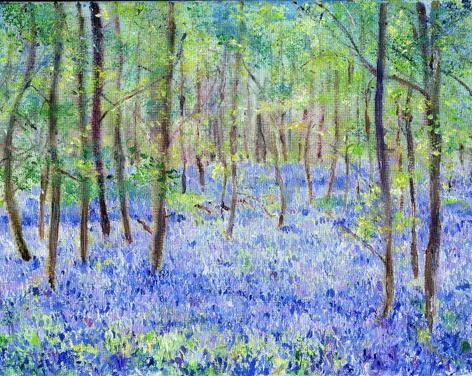 Discover the artwork of Anita Bowerman at The Dove Tree Art Gallery. Original paintings, prints, English bone china mugs, greetings cards, gifts, paper cuts and stainless-steel artwork.
The Dove Tree Art Gallery is a converted 19th Century coach house modernised in the French Atelier Style. It is working studio as well as a gallery where Anita both paints and displays her work. It is situated in central Harrogate near the back of the Theatre.
Well known for brightly coloured and uplifting watercolour, gouache and acrylic paintings, Anita is inspired by nature, the Yorkshire countryside and Harrogate scenes such as pictures the Valley Gardens, The Stray and Montpellier.

She has developed a unique style of painting, using nature to paint nature. Anita can be seen outside in all weathers using fallen twigs, moss and leaves dipped into paint and applied to paper or canvas.
Anita's work is in demand and is collected by private buyers both here and worldwide.
Recent collaborations include: -
The Yorkshire Shepherdess, Amanda Owen for English Bone China Mugs and prints available to buy.
RHS Garden Harlow Carr, Harrogate Artist in Residence for a year. Anita created a series of 12 monthly paintings here. Limited Edition Prints and cards are available.
The Yorkshire Air Ambulance Anita illustrates their Christmas Cards available to buy.
Tour de Yorkshire First Official Artist. See the hand cut out map of the Tour de France in Yorkshire 2014 at The Dove Tree Art Gallery.
Read more
Not what you're looking for?
Nearby
Places

Things To Do
Old Magnesia Well Pump Room

Things To Do
Harrogate 1571 Sculpture

Things To Do
Ladies Riggs and Ashfoldside...

Things To Do
Nought Moor Trail

Things To Do
The Stray, Harrogate

Behind the scenes of
Shopping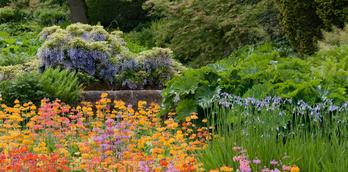 RHS Garden Harlow Carr bursts out of lockdown
The team at RHS Garden Harlow Carr has been very busy during this lockdown period, getting on with as...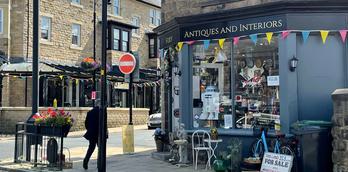 Harrogate shopping just won't be beaten
Sue from Harrogate Borough Council's High Streets team has been working with local businesses over the last 18 months - helping...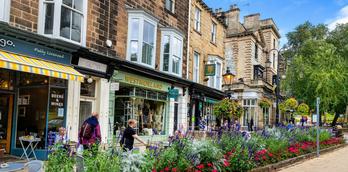 The perfect shopping destination
The Harrogate district is the ideal shopping destination with artisan markets complementing our boutique shops and thriving high streets...
More
Shopping businesses

Shopping
Spirit of Harrogate


Shopping
Harrogate Bathrooms



Shopping
Jespers of Harrogate

Shopping
Dragonfly Cards and Gifts...

Shopping
RHS Garden Centre Harlow Carr