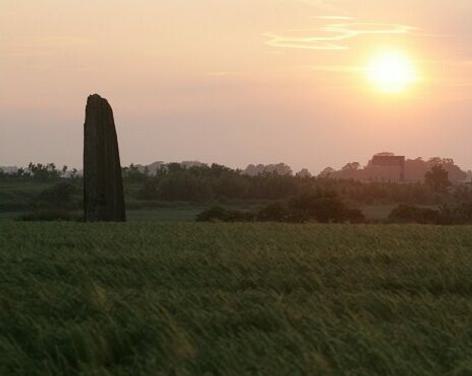 Reach back in time and wonder at the mysterious Devil's Arrows, three huge standing stones on the western outskirts of Boroughbridge that cast their shadow over the surrounding landscape! These mighty pillars of rock are among the least understood and most neglected historic monuments in Britain.
Just outside the town, they form some of the earliest evidence of occupation in the area and may date back 4000 years to early Bronze age man – these three standing stones were probably once part of a 5 stone row, the materials for which were dragged from Plompton Rocks about 9 miles away – quite a feat given that the lightest stone weighs some 25 tons.
What their purpose is, and who placed them and when, have been for hundreds of years – and are still today – matters of conjecture.
Local legend however, tells a story how the Devil aimed to throw them at the neighbouring village of Aldborough in a fit of rage, but missed and they landed instead in Boroughbridge.
Read more
Not what you're looking for?
Nearby
Places

Visitor Information Centres
Boroughbridge Tourist...

Things To Do
Butter Market Museum

Public EV Charging
Boroughbridge Town Car Park

Things To Do
Boroughbridge Town Trail

Behind the scenes of
Things To Do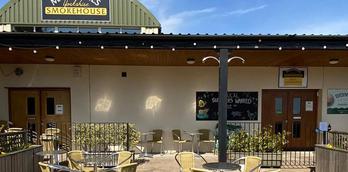 Mackenzies Smokehouse adapts to the lockdown
Well this isn't what we were expecting, but with my husband Paul's knowledge of the food and drink industry...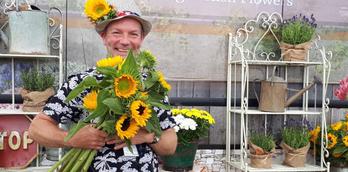 The colourful world of Jonathan Moseley
International Floral Designer, Jonathan Moseley told us what flowers mean to him.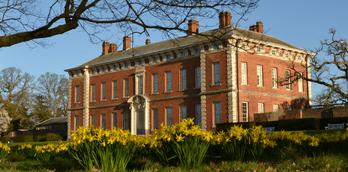 Caring for the state beds
Caring for the state beds by Alana Bates, Collections Assistant, Beningbrough Hall, Gallery and Gardens An empty house When...
More
Things To Do businesses

Things To Do
Mother Shipton's Cave and...

Things To Do
Nidderdale Museum

Things To Do
Bewerley Grange Chapel

Things To Do
Newby Hall & Gardens
Things To Do
Beningbrough Hall, Gallery &...

Things To Do
Spirit of Harrogate - Unique...

Things To Do
Fountains Abbey & Studley...

Things To Do
RHS Garden Harlow Carr

Things To Do
Turkish Baths Harrogate