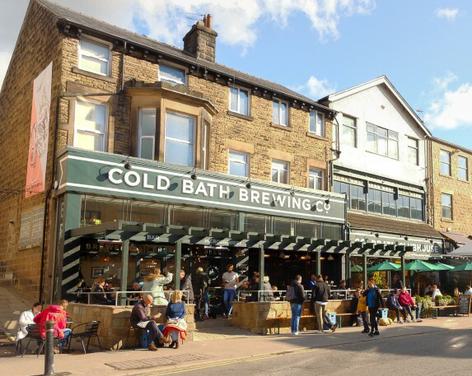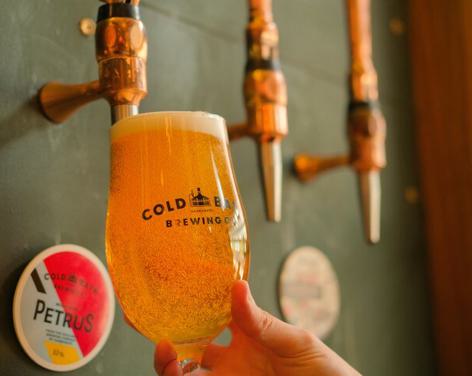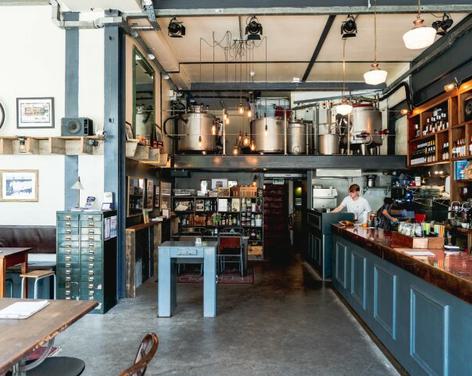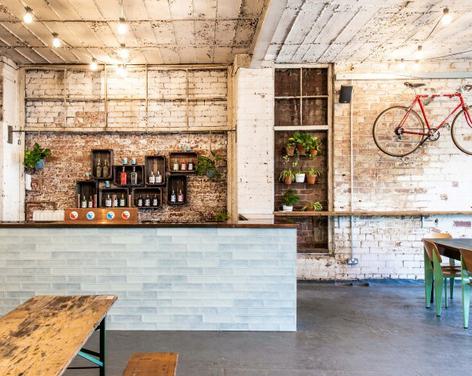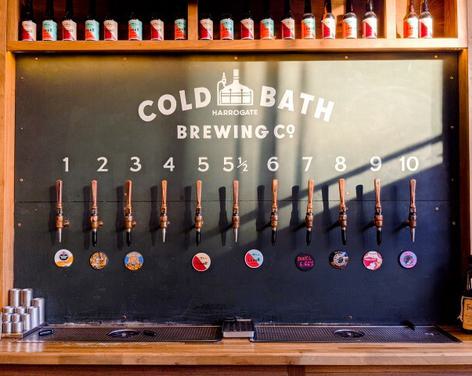 The home of our recipe development and our ongoing journey in brewing great Yorkshire beer in the heart of Harrogate.  Come and enjoy a drink, only metres from where our beer is brewed
Inspired by the waters our town is built upon, we brew a range of deliciously clean beers using the best Yorkshire ingredients with a sprinkling of Europe's finest hops and pipe them straight onto the taps of our bar.
We are proud to be dog friendly and offer heated outdoor seating so there's always a warm, bustling atmosphere in Cold Bath Brewing Taproom and micro-brewery.
Just next door is our Clubhouse where we host live music and private events.  The Clubhouse is also home to our unique food proposition, Barcuterie. Here, we serve fresh charcuterie and cheese from across the world to be paired with fine wines, cocktails and the beers we create just next door.
There's a lot to take in, because there's a lot going on! We'd love to see you down here at 44-46 King's Road for a real taste of Harrogate.
Read more
Venue facilities & info
You can hire this venue for business meetings, events or a private celebration.
Not what you're looking for?
Nearby
Places

Food & Drink
Coach & Horses

Things To Do
Harrogate 1571 Sculpture

Things To Do
Nought Moor Trail

Things To Do
Ladies Riggs and Ashfoldside...

Public EV Charging
West Park Car Parks, Harrogate

Behind the scenes of
Food & Drink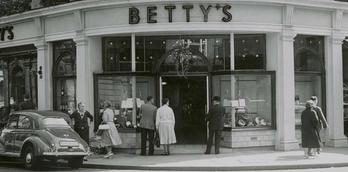 The History of Bettys
The story of Bettys begins in Switzerland in 1885, when Fritz Bützer, son of a miller and master baker...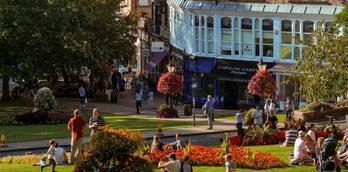 Festive refreshments on West Park
This beautiful avenue by the side of Harrogate's iconic stray is home to some of Harrogate's best shops, beautiful...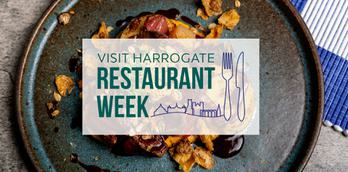 Welcome to Restaurant Week
It's time to join in, book in and tuck in with the Visit Harrogate Restaurant Week running from Monday...
More
Food & Drink businesses
Food & Drink
Dining at the West Park Hotel



Food & Drink
Santorini Express

Food & Drink
Mykonos Bar & Grill

Food & Drink
Central Cafe

Food & Drink
PizzaExpress Harrogate


Food & Drink
Black Sheep Brewery Bar &...