Chimes Café is conveniently located bewteen the Cathedral and the Market Place in Ripon. We are a friendly and welcoming coffee shop serving tasty delicious homemade food made with locally sourced ingredients, including our FAMOUS scones and cakes which travel all over the country.Homemade light lunches including homemake quiche, sausage rolls, freshly made sandwhiches, toasties, panini's and much more!We have a lovely garden and plenty of seating throughout the shop! Also catering for gluten free. Booking required for large groups
Read more
Not what you're looking for?
Behind the scenes of
Food & Drink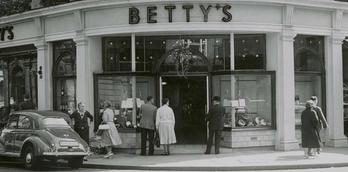 The History of Bettys
The story of Bettys begins in Switzerland in 1885, when Fritz Bützer, son of a miller and master baker...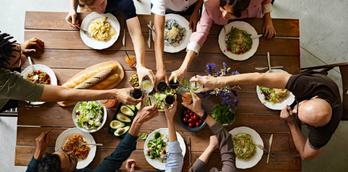 Tempting ideas for Sunday Lunch in the Harrogate district
Whether you're searching for a delicious and nourishing meal to warm and comfort you following a long leisurely Sunday...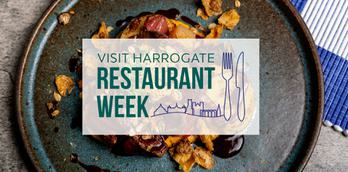 Welcome to Restaurant Week
It's time to join in, book in and tuck in with the Visit Harrogate Restaurant Week running from Monday...
More
Food & Drink businesses
Food & Drink
Dining at the West Park Hotel



Food & Drink
Santorini Express

Food & Drink
Mykonos Bar & Grill

Food & Drink
Central Cafe

Food & Drink
PizzaExpress Harrogate


Food & Drink
Black Sheep Brewery Bar &...