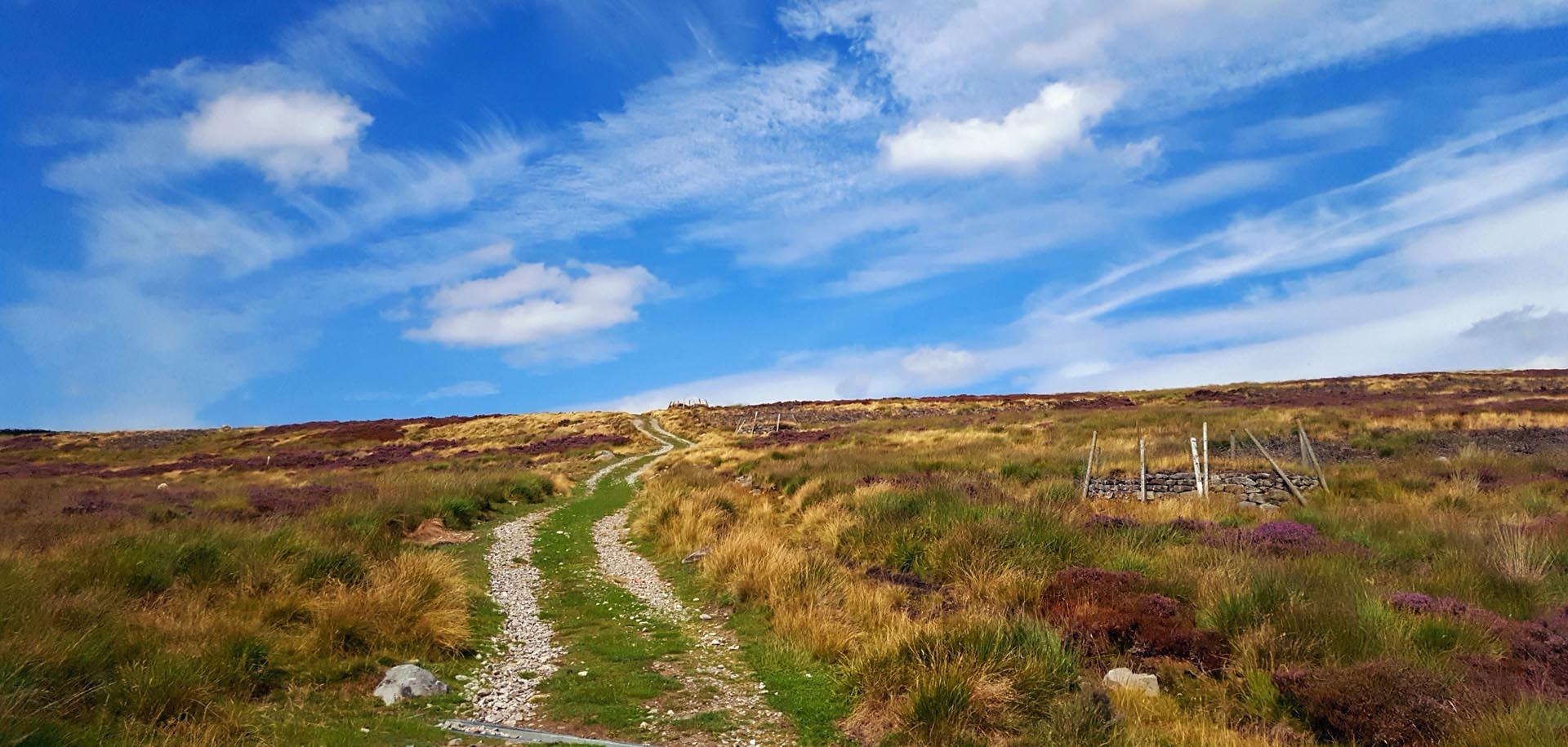 With all the benefits of both town and country, the Harrogate District's enduring popularity among walkers is well deserved.

Explore the rolling hills of Yorkshire, trek your own path across the Access Land of the Nidderdale Area of Outstanding Natural Beauty (AONB), or explore the historic locations such as Fountains Abbey near Ripon, or Hackfall Woods at Masham.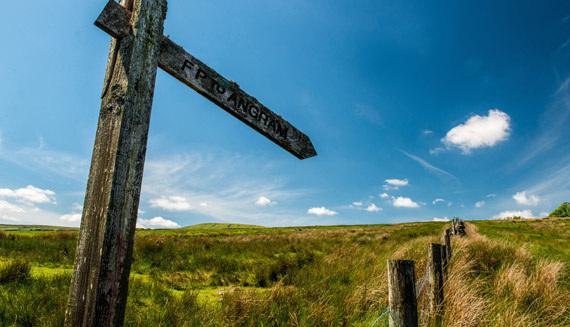 Walks for Everyone
With the best of both worlds we have the hills of the Yorkshire Dales and the plains of the Vale of York to enjoy, there really is a terrain and a walk for everyone.
You can strike out on a route of exploration with your map and a few tasty treats or you can take it easy and enjoy the reassurance of following a simpler, well-trodden, easy to follow and signposted town walk route.
Choose between embarking on an all-day route of 12 miles, or a gentle amble that stretches the legs without the need for boots and supplies.
If you are coming for a Dog Friendly break with your four legged friend, then we have a list of Dog Friendly walks, where we can assure you that any styles or wall crossings are manageable by an able-bodied labrador or collie-sized dog.
The joy of going for a walk when on holiday is the opportunity to explore somewhere completely new, find spectacular views where you least expect them or just enjoy the feeling of truly getting away from it all and the isolation of the moors.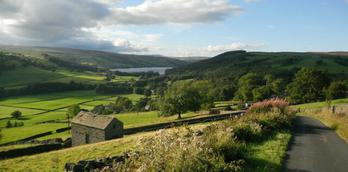 The Nidderdale Way
The Nidderdale Way is a 53 mile circular walk beginning and ending in Pateley Bridge in the heart of...
Sanctuary Way Walking Trail
The Sanctuary Way in Ripon is a way-marked trail that tours the city of Ripon tracing the original boundary...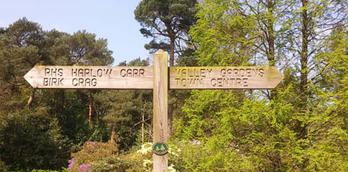 Walk from Valley Gardens to Harlow Carr
Walk through Harrogate's majestic Valley Gardens, through the pine woodlands of Harlow Hill to the horticultural gem that is...
Conquer the Hills
The reward for clambering up one of the immense fells of the Yorkshire Dales is not only the feeling of accomplishment, but also the view across the surrounding dales and valleys as you take a rest and absorb the natural beauty, maybe spotting distant landmarks on the horizon and enjoying some well-earned refreshment.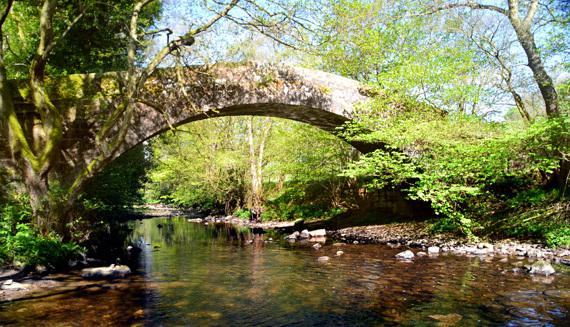 In this part of Yorkshire these peaks are also the watershed, and dividing point between the different valleys of the Yorkshire Dales.
As such, long distant trails like the Six Dales Trail take in a number of magnificent climbs as they make their way over fell and dale.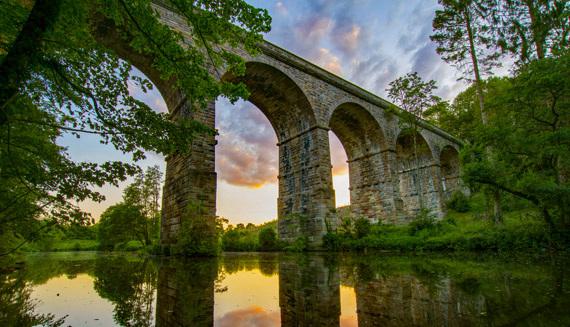 Rest and Refuel
After your walk, you can be sure of a warm welcome, and often a warm fire in the local pubs, delicious home cooked food and a range of the local ales for which the Yorkshire Dales is so well-known.
If you are only stopping off before continuing your walk then the cafes and tea rooms will see you well-refreshed with something light, before you continue on your way.
Our great range of walker friendly accommodation will welcome you at the end of the day, whatever the weather throws at you, and provide the perfect night's sleep leaving you fully charged for your next day out.
More
Walks

Things To Do
The Aislabie Walk

Things To Do
Nought Moor Trail

Things To Do
Prosperous Lead Mines Trail

Things To Do
Six Dales Trail

Things To Do
Fountains Abbey ancient trees...

Things To Do
Scot Gate Ash walking route

Things To Do
Boroughbridge Town Trail

Things To Do
Thruscross Reservoir - Walk

Things To Do
Ripon Rowel Walk
Things To Do
Knaresborough Round Walking...

Things To Do
Swinsty Reservoir Walking...

Things To Do
Boots, Gaiters and Vistas...

Things To Do
Harrogate Ringway

Things To Do
Bewerley Tree Trail
Things To Do
Blubberhouses Tree Trail
Things To Do
Harrogate Heritage Plaque...

Things To Do
Fewston Reservoir - Walking...

Things To Do
Scar House Reservoir Walk
Behind the scenes of
Walks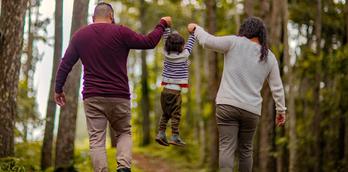 Five walks around Harrogate for families
Welcome to our guide on "Five Walks for Families around Harrogate." Spend quality time with your loved ones exploring...
Five Harrogate Walks for Nature
Embark on unforgettable Harrogate walks through stunning nature spots. Discover five scenic walks for nature enthusiasts, showcasing the beauty...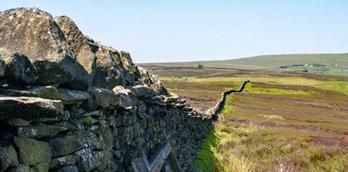 Walking in the great outdoors
From the gentle walking trails around our market towns to the impressive 49 miles of the Ripon Rowels walk...