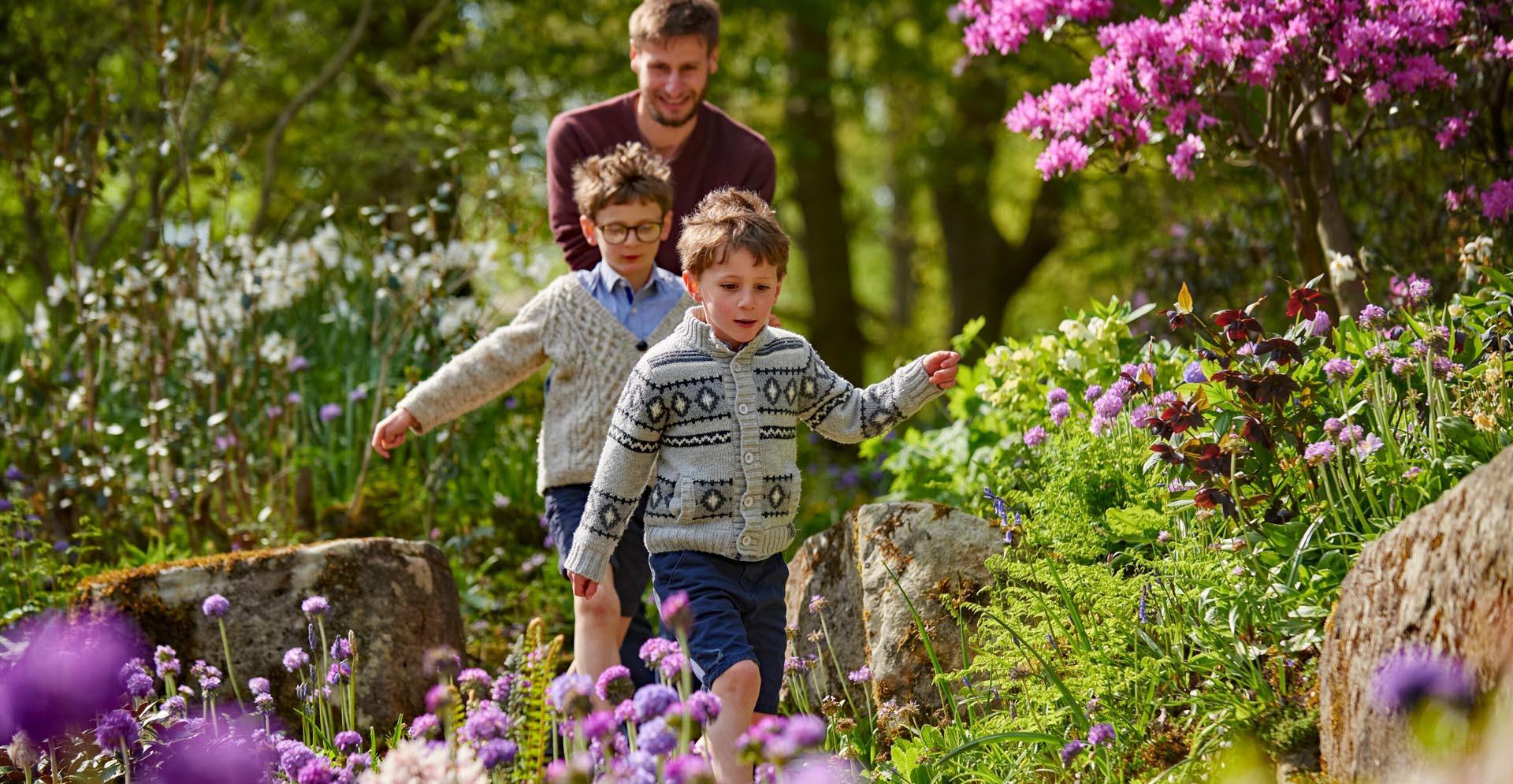 Garden Attractions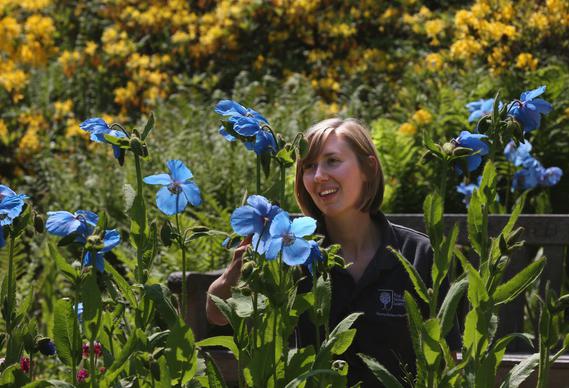 RHS Garden Harlow Carr
One of Yorkshire's most relaxing and innovative gardens at the gateway to the Yorkshire Dales, RHS Harlow Carr is a showcase of horticultural excellence all year round! Wander through the tranquil surroundings of this stunning 58 acre garden and gain ideas for your own borders, or simply relax with family and friends on a leisurely stroll. Find year-round inspiration along the dramatic Main Borders where the RHS experts have chosen contemporary planting to suit the...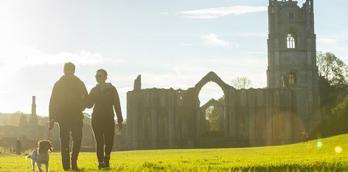 Fountains Abbey & Studley Royal Water Garden
Surrounded by beautiful North Yorkshire countryside, this World Heritage Site has a lot to offer for a thoroughly enjoyable...
Beningbrough Hall, Gallery & Gardens
Beningbrough Hall, on the outskirts of Harrogate, with its eight acres of gardens is a real treat to enjoy...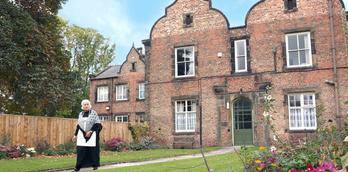 Ripon Workhouse & Garden Museum
Follow the story of poverty, crime and punishment through our three museums. Desperation often led the poor to a...
In the heart of Yorkshire, you will find a fabulous collection of gardens, parks and country estates just waiting to be discovered and explored.
The gardens in Harrogate have varied points of interest throughout the growing season, with beautiful displays of winter and spring bulbs, laburnum and wisteria in spring, roses and lavender through to the autumn harvest of apples, pears and other soft fruit.
These rich and constantly evolving gardens offer just as much to the repeat visitor as to someone discovering them for the very first time, as beds and planting are re-designed and re-imagined with new ideas and new styles.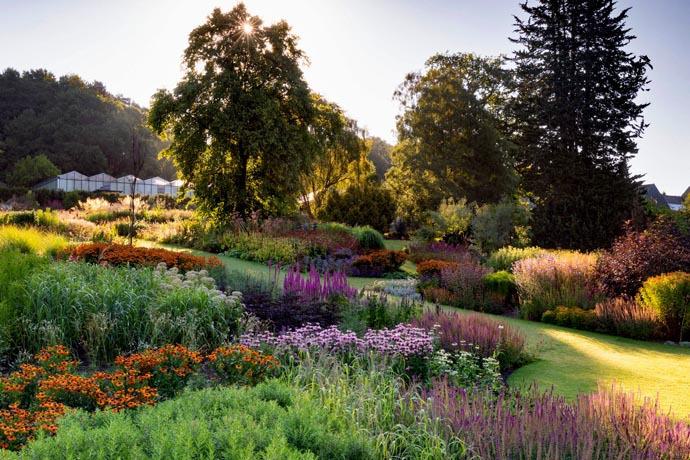 Walled Gardens and Formal Borders
Walled gardens offer inspiration and interest regardless of your gardening knowledge and expertise. Every part of a walled garden is used for the plant that best benefits from the conditions. Every wall is used for vines, fruit trees or greenhouses to make the very most of the sun. The beds within the gardens are each planted to best utilise the conditions, or to show how produce would have been grow in the garden when it was first built.
Herbaceous borders around Harrogate are floral gardening let loose: with space no object tremendous swathes of colour and texture can play out over a hundred yards or more. With every border being different you can see traditional cottage gardening lifted up to a whole new level, or the tradition flowers mixed with more exotic plants to create an entirely new concept.
Herbaceous borders play a structural role in formal gardens, often framing a house, a folly or a magnificent view. As such every border is different, not only in how it relates to its surroundings, but how it harks back to its historic origins, or breaks free and embraces the new.

Garden Inspiration to Take Away with You
Head gardeners and their teams will be delighted to talk to you about their garden and share tips and know-how, giving you some new ideas to try at home, or insight into the work that goes on to keep their gardens in top condition.
Many stately homes also work with volunteers who give up their time to help keep these magnificent gardens in great condition, and love sharing their experiences with visitors.
Some gardens also seek to further horticultural knowledge, and you can see garden trials where the same plant has been grown under different conditions to show the benefits of new techniques, or to test old wives tales and traditional methods.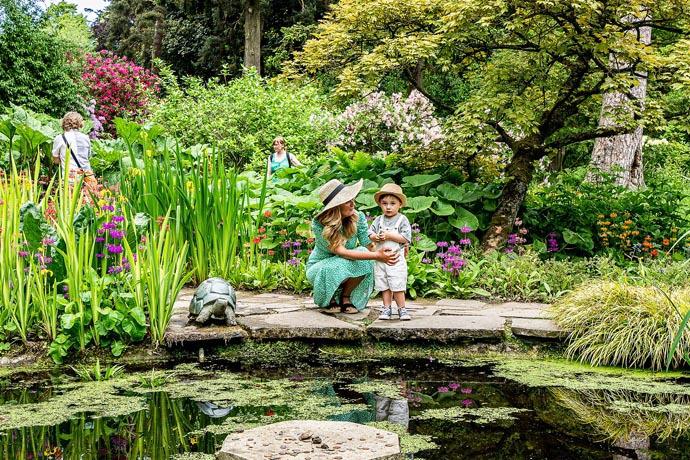 Places for Garden Play

From the open grassland of Harrogate's famous Stray, to the stately grounds of historic houses there are plenty of places where children can burn off some energy with play areas and playgrounds, trees and natural features, or just large grass areas for ball games.
Many of our gardens also have educational trails and features integrated into the visitor experience, keeping young minds entertained while you explore the gardens.
Traditional games in parks in our town centre gardens provide a setting for some family fun with putting, crazy golf or even disc golf!
Make your way to some green space when you visit Harrogate, whether it's for relaxation, play or inspiration you won't be disappointed.
More
Garden Attractions

Things To Do
Newby Hall & Gardens

Things To Do
The Himalayan Garden &...

Things To Do
Kitchen Garden, at Rudding...

Things To Do
Harewood House
Things To Do
Bebra Gardens, Knaresborough

Things To Do
Valley Gardens, Harrogate

Things To Do
Ripon Walled Garden

Things To Do
Ripley Castle

Things To Do
Ripon Spa Gardens
Behind the scenes of
Garden Attractions
GARDENING FOR WILDLIFE
by Mark Pethullis, Gardener at Beningbrough Hall, Gallery and Gardens.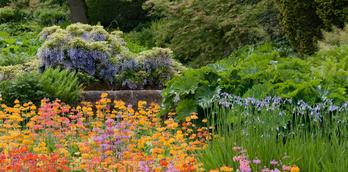 RHS Garden Harlow Carr bursts out of lockdown
The team at RHS Garden Harlow Carr has been very busy during this lockdown period, getting on with as...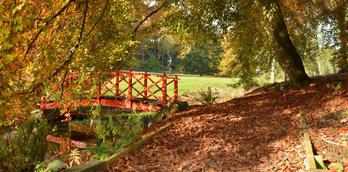 Autumn colours in the Harrogate district
If you're looking for fresh air to feel good and fun things to do outdoors this October, then look...