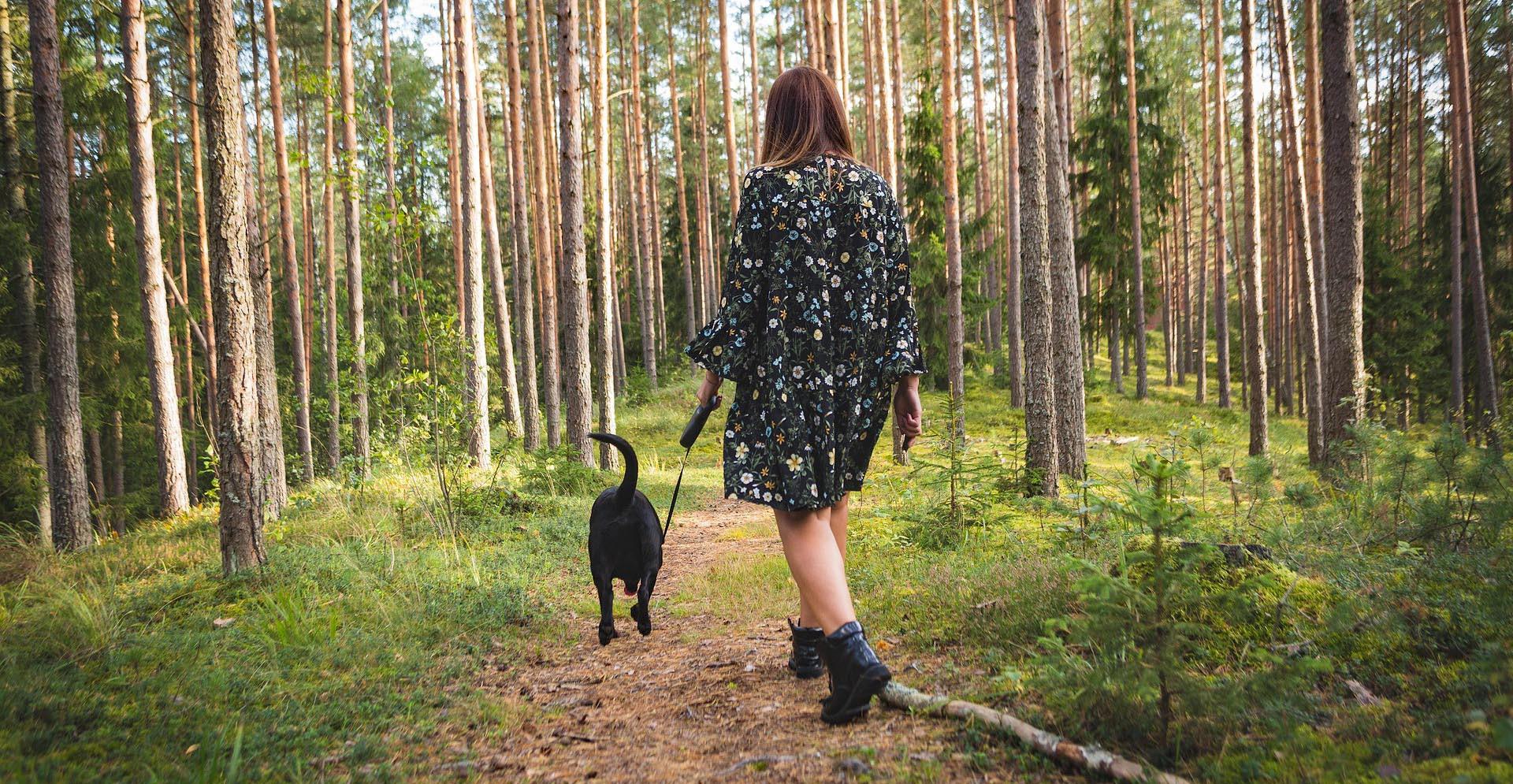 Don't let those daily walks slip. The morning dog walk is a great way to explore your new surroundings, and the afternoon or evening walk offers the chance to walk off the delicious food and drink you won't be able to help but feast on when you visit us.
Of course, your dog will relish a new place full of new interesting smells and sights to explore, as well as the new dog friends they can make.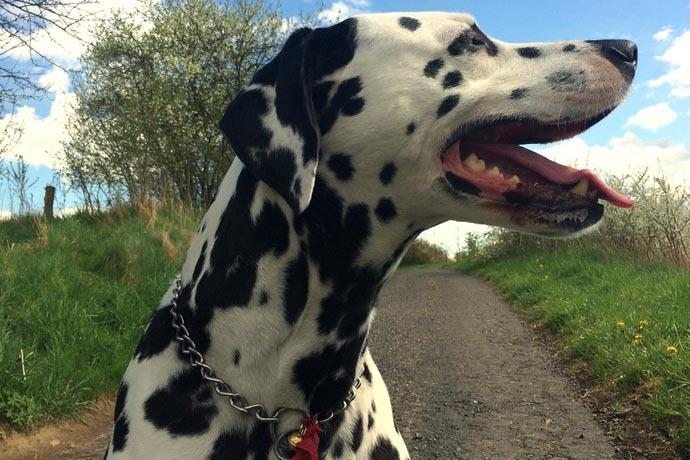 Our Dog-Friendly Walks
Our growing list of dog-friendly walks contains walks that may have styles, but we have walked these routes and found any stiles can be crossed unaided by an able Labrador or Collie-sized dog without the need to jump or leap.
Small dogs may need lifting over some styles/features, and large dogs with mobility problems may also need assistance.
Looking after your best friend.

You can't always be sure of water on a walk so when you're packing your water for a walk pack some extra. Take either a small or expandable bowl that, you can fill from streams or your own water bottle. A water bottle that is labelled for the dog means you can fill the bottle at suitable streams and rivers to give to your dog later.
Training is not only a way to ensure you have control over your dog, but it's also a key part of your relationship. Training routines provide a constant line of communication between you and your dog, helping you to keep their attention. You can deepen that bond by applying your usual training routines in new and more interesting surroundings.
Take some treats so you can combine your walk with periodic training, even if your dog is trained keeping on top of various commands in a fun environment helps keep their enthusiasm and interest for when you need those commands more practically or urgently.
Please Note: These walks do not guarantee somewhere to let your dog off the lead. This should always be judged on your surroundings, and only in the complete absence of any and all livestock and under good verbal control. You should also avoid letting your dog off the lead between April and June when ground-nesting birds are breeding in undergrowth and moorland. Even a well-trained dog can become uncontrollably excited upon encountering livestock or ground-nesting birds for the first time.
If in doubt, please keep your dog on the lead for the protection of you, your dog and farm animals and wildlife.
More
Dog Friendly Walks

Things To Do
Ripon & Fountains Abbey Walk

Things To Do
Prosperous Lead Mines Trail

Things To Do
Curlew Trail

Things To Do
Pateley Bridge Heritage Trails

Things To Do
Bewerley Tree Trail

Things To Do
Scar House Reservoir Walk

Things To Do
Fewston Reservoir - Walking...

Things To Do
Nought Moor Trail

Things To Do
The Yorkes of Bewerley Trail

Things To Do
Grimwith Reservoir Walk

Things To Do
Fountains Abbey ancient trees...

Things To Do
Stainburn Forest MTB Trails &...

Things To Do
Greenhow Geology Trail

Things To Do
Swinsty Reservoir Walking...

Things To Do
The Seven Bridges Valley walk

Things To Do
Victorian Gardens of Pateley...

Things To Do
Ladies Riggs and Ashfoldside...

Things To Do
Boots, Gaiters and Vistas...