Cycling Routes & Trails
"You can't buy happiness, but you can buy a bicycle and that's pretty close."
Take to two wheels and explore the Harrogate District, the Nidderdale Area of Outstanding Natural Beauty (AONB) and the open Yorkshire countryside.

Whether it is on road or off, a gentle spin or a vigorous workout let the rolling hills, gently twisting lanes and traffic free cycle ways pull you in to enjoy the wonderful freedom of cycling.
What better way to spot wildlife, see the ruins and remains of past ages and get some exercise in all at the same time?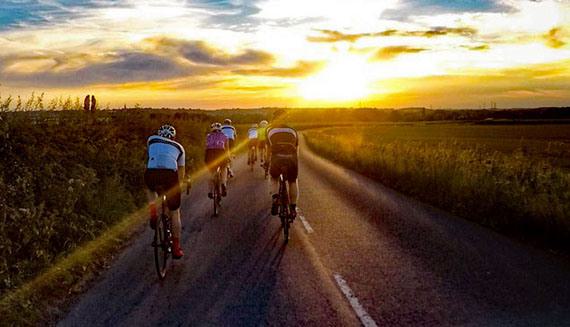 Great Road Cycling
Road cyclists will find incredible climbs, great long snaking roads and rich country lanes that can make for a glorious ride.
It is no wonder the Tour de France came to Yorkshire in 2014 when the riding is this good. Yorkshire's own international cycling race, the Tour de Yorkshire now makes regular visits to our roads rarely missing the opportunity to sweep down the High Street in Pateley Bridge.
As well as following the Tour de France route there are some other fantastic routes around Nidderdale as well as some gruelling climbing challenges. Nidderdale also lies on the newest Coast to Coast route from Sustrans, the Way of the Roses, a 170 mile cycle route from Morecambe to Bridlington that passes through Pateley Bridge, Ripon and Boroughbridge.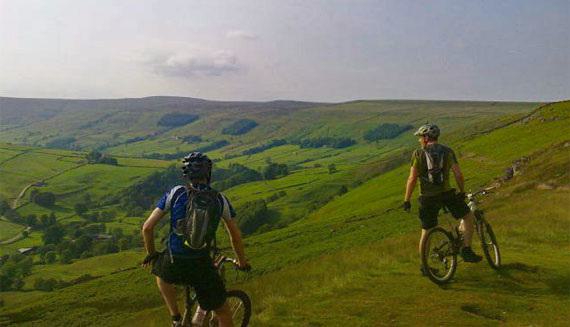 Great For Knobbly Tyres Too
Mountain bikers are well advised to bring the bike when they visit; the bridleway network offers speedy cross-country loops out of Knaresborough to the east, and more exciting and challenging Dales routes in the Nidderdale AONB on the west.
While every epic descent requires a gruelling climb you'll find the views at the top are a great reward. Stock up on great local food and drink to fuel your ride, and help restore you in the evenings.
Man-made riding is also available at Stainburn Forest, listed as England's number one trail centre by Red Bull. While it may be small Stainburn offers sometimes startling technical challenges, guaranteed grins and since it is situated on a 1:7 hill you can be sure of a work out like no other as you climb back up.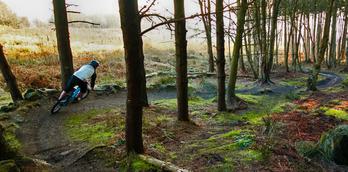 Stainburn Forest MTB Trails & Walks
The man made mountain bike trails at Stainburn Forest offer a selection of short routes that reward repeated riding...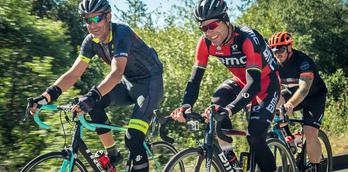 Nidderdale's Killer Climbs - Cycle Challenge
A set of challenging climbs on the roads of Nidderdale that can be incorporated into your route choice to...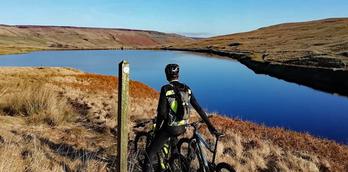 Scar House Cycle Route
Scar House Walking & Cycle Routes are a permissive bridleway loop around Yorkshire Water's Scar House Reservoir which comes...

Great for Post Ride Relaxation
And when the riding is done, and legs have given their all you will find the perfect pub, café or tearoom to drop into a chair, recharge and reflect on a great day in the saddle.
Enjoy a great evening meal and some of the best local beer the UK has to offer while your legs tingle from a day in the saddle confident in the good night's sleep you'll get at one of our cycle friendly accommodation providers.
And then get the maps back out and start planning the next day's ride!
More
Cycling Routes

Things To Do
The Nidderdale Classic - MTB...

Things To Do
Killer Climbs - Old Church...

Things To Do
Nidderdale's Killer Climbs -...

Things To Do
Tour de Nidderdale - Cycle...

Things To Do
Swinton Bivouac Family Bike...
Things To Do
Nidderdale Southern AONB Loop...

Things To Do
Killer Climbs - Trapping Hill...

Things To Do
Scar House Cycle Route

Things To Do
Nidderdale Greenway

Things To Do
Beryl Burton Cycle Way

Things To Do
Great Greenhow MTB route

Things To Do
Stainburn Forest MTB Trails &...

Things To Do
National Trust Long Dales...

Things To Do
Tour of Nidderdale MTB Route

Things To Do
Nidderdale Northern AONB Loop...

Things To Do
Gouthwaite Circular MTB Route
Things To Do
Swinsty and Timble Cycle Route

Things To Do
Killer Climbs - Two Stoops...
Behind the scenes of
Cycling Routes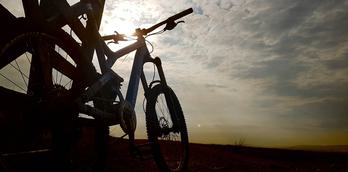 Your mountain biking weekend to Nidderdale
Get together with some mates and enjoy the rough terrain of Nidderdale on the mountain bike, climbs, descents and...