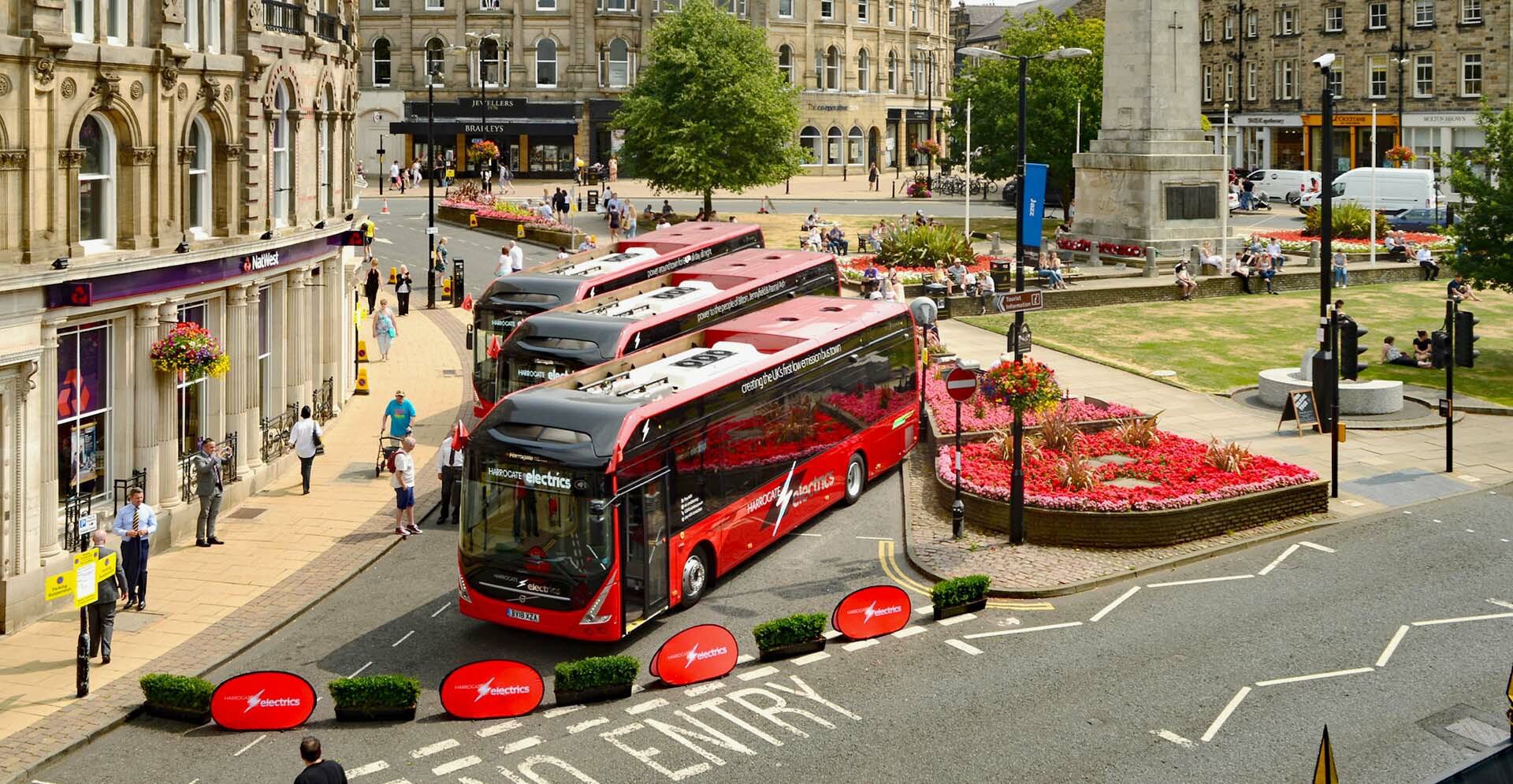 Travel by bus
Relax and enjoy the view as you explore Yorkshire
Harrogate, Ripon, Knaresborough and Pateley Bridge and the surrounding villages and countryside are served by a fleet of modern and comfortable buses provided by the Harrogate Bus Company.
Many of the buses serving the Harrogate district are electric and plans are in place for that to be all of them by 2024.
With friendly drivers and online service tracking you can rely on Harrogate buses to help you enjoy a great day are the Heart of Yorkshire. Get the app to track buses in real-time.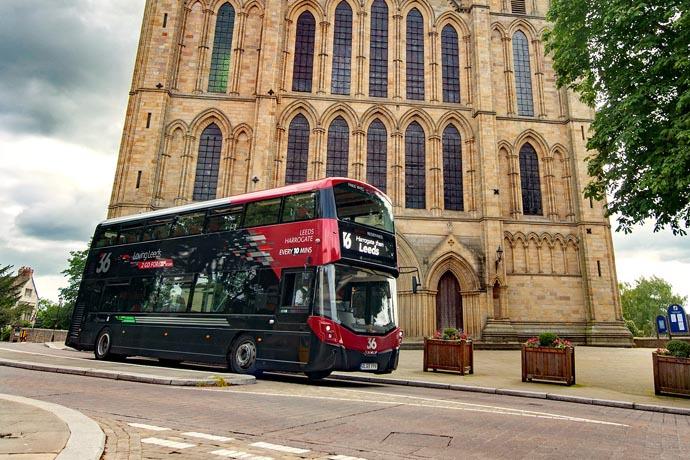 Number 36: Leeds, Harrogate and Ripon
The 36 bus route is an ultra-regular service running through Harrogate as it travels between Ripon and Leeds. The service runs every 10 to fifteen minutes, which means for much of the day you do not need to worry about the timetable, as the next bus is only ever a few minutes away
Enjoy a bus ride like no other, with spacious and comfortable seating, free wifi and USB charging the No 36 bus service brings full connectivity to your journey. The generous seating on the 36 fleet offers extended legroom and more width for you to read or even work while you travel.
With all the No36 buses being double-decked they also offer you the best possible view over the beautiful countryside.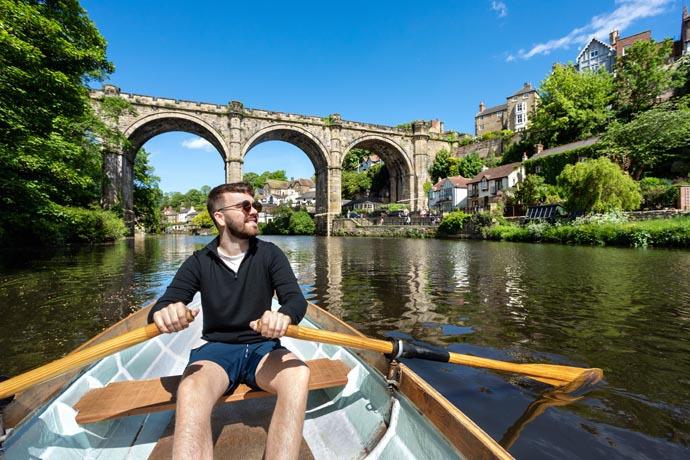 Number 1: Harrogate and Knaresborough
The number 1 bus service runs regularly between Knaresborough and Harrogate, A mixture of 1A, 1B, 1C and 1D buses run through the day and the variations reflect different loops the service takes around Knaresborough after dropping off at Knaresborough town centre.
Combined these services provide a common regular service between Knaresborough and Harrogate bus stations multiple times an hour providing a convenient and easily accessible route between both towns.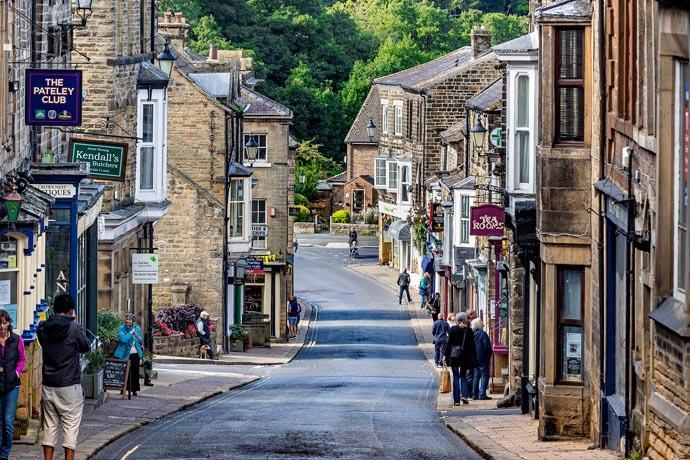 Number 24: Pateley Bridge through Nidderdale to Harrogate
Follow what was once the route of the Nidd Valley Railway, built by the North Eastern Railway and following the River Nidd along the Nidderdale valley floor between Pateley Bridge and Harrogate.
This route is more than a simple accessible way to travel between the two towns, it is a scenic tour that gives some of the most breathtaking views Nidderdale has to offer.  Whether you are staying in Nidderdale and looking for day of indulgence in Harrogate, or looking for a day exploring the paths and trails around Pateley Bridge, the number 24 can get you there.
Summer Dales Bus Services

During spring and summer a group of special Sunday bus services provide a route into the Yorkshire Dales National Park, and the upper reaches of Nidderdale.
Dales Bus timetables or provided online from the Dales Bus Website, the pocket timetable book can be picked up from most Tourist Information Centres.