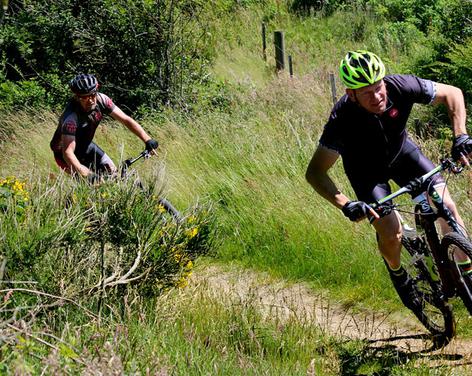 This accessible cross-country mountain bike loop combines quiet country lanes with bridleways and tracks for a rolling ten-mile circuit around lower Nidderdale.
The route starts from Stif Cycles in Summerbridge and can be completed in 60 to 90 minutes depending on rider speed and ability.
Start: Stif Cycles, Summerbridge. Length: 10 miles (15.5km). Difficulty: moderate.
Ride Guide
A few laps of the car park to loosen the legs is not the worst idea here as the ride kicks off with a significant track climb up the north side of Nidderdale.  Once up it will begin to level as you leave the woods and continue alongside fields passing a farmstead and emerging onto one of the quiet back lanes.
A sweeping road descent drops you down, hopefully now warmed up for the big technical challenge on this ride*.  In Smelthouses you turn right onto a private road, and right again onto a rough loose and stony bridleway.
For those with stamina in their legs and good balance, the goal of cleaning this climb may still take a few attempts while you learn the lines and work out how you'll tackle the various challenges of this 1km section.
*If you prefer a gentler ride without technical challenge you can turn right as you join the lane after the first track, and take in a road climb instead, turning left at the crossroads.
Whether victorious on the technical section or not, you will almost certainly be feeling it in your legs by the time you emerge onto road.   From here there are a few miles of the undulating lane around the natural wonder that is Brimham Rocks before turning east along quiet roads that have a pleasing swoop about them.
While riding is not permitted across the Brimham Rocks site, cyclists are welcomed at the visitor centre which can be accessed by a track from the car park and offers ice cream and other refreshments.
The next part of the route returns to the country tracks as you begin your way back to Summerbridge, dropping down from High Gill Moor, and passing remote and idyllic cottages.
A short gentle road climb is followed by the last descent, a short sharp grassy affair that will put a smile on your face before you emerge onto the road just above the pub in Summerbridge.
At the crossroads go straight on dropping down to the river and turning right just before the bridge and making your way back to Stif along a low track that follows the river.
Read more
Not what you're looking for?
Nearby
Places

Things To Do
Brimham Blast MTB Route
Behind the scenes of
Things To Do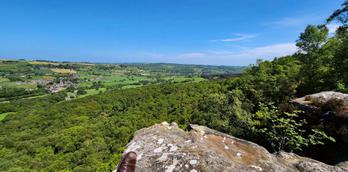 Walking in Harrogate: Five serious walks
Sometimes you want a challenge, sometimes you want the freedom of stepping away from the short walk where you're...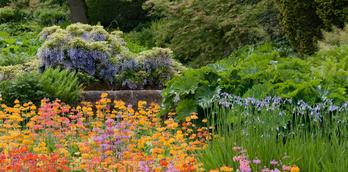 RHS Garden Harlow Carr bursts out of lockdown
The team at RHS Garden Harlow Carr has been very busy during this lockdown period, getting on with as...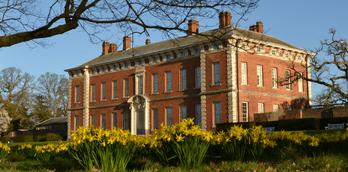 Caring for the state beds
Caring for the state beds by Alana Bates, Collections Assistant, Beningbrough Hall, Gallery and Gardens An empty house When...
More
Things To Do businesses

Things To Do
Mother Shipton's Cave and...

Things To Do
Nidderdale Museum

Things To Do
Bewerley Grange Chapel

Things To Do
Newby Hall & Gardens
Things To Do
Beningbrough Hall, Gallery &...

Things To Do
Spirit of Harrogate - Unique...

Things To Do
Fountains Abbey & Studley...

Things To Do
RHS Garden Harlow Carr

Things To Do
Turkish Baths Harrogate