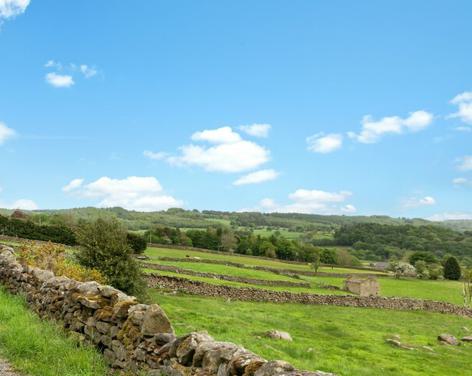 The Brimham Blast is a short but technical nine mile mountain bike loop that will still put a sting in the legs.   The start point is Stif Cycles in Summerbridge, though the route can also be started from Pateley Bridge.
To make a morning or an afternoon of it, why not combine with route with the Brimham Loop ride.
Ride Guide:
You warm the legs up with a couple of road miles, nothing too strenuous as you head west towards Pateley Bridge, after a bit of road climb you turn onto the Ripon Rd, and then pick up a rooty off road climb to the left.  This brings you out in the quiet hamlet of Knott.  From there it's a technical climb through rocks up to the valley side, and the opportunity to enjoy some views across the valley of Nidderdale as you cross to the adjacent bridleway.
Then you go down through a grassy track and the rooty climb from earlier.  Caution should be taken when descending as the route is also popular with horse riders and visibility can be limited.
Now we climb on the road again, and peel off main road to take a back track through Blazefield followed by a short section of open road before you take the bridleway to the right at White Houses.
This starts as a farm track, but becomes more technical as you drop down into a loose rocky gully, the loose stone base means this section will never be the same ride twice.  Steps , drops and roots add even more interest.
This eventually yields to track and you will emerge above the village of Wilsill.  Turning left you follow the road through the curiously titled hamlet of Smelthouses.  Then it is road climb time out of Smelthouses and up towards the natural treasure that is Brimham Rocks.
Now comes the longest and most punishing off road descents of the ride,  rocky, uneven, and long this bridleway can be felt on the legs by halfway down – especially without benefits of rear suspension.  Care should be taken for other users here as this track is also part of the popular Nidderdale Way.
At the bottom you will get a little rest as you turn left down the track before you turn left again and revisit the first nasty kick of the previous road climb.
But before the section steep section turn right, and follow the track down to, and through the farm yard, descending back down to Summerbridge, and the start point.
Read more
Not what you're looking for?
Nearby
Places

Things To Do
Brimham Loop MTB Route
Behind the scenes of
Things To Do
GARDENING FOR WILDLIFE
by Mark Pethullis, Gardener at Beningbrough Hall, Gallery and Gardens.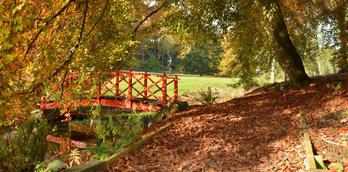 Autumn colours in the Harrogate district
If you're looking for fresh air to feel good and fun things to do outdoors this October, then look...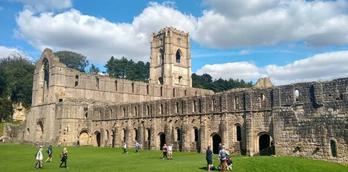 Picture perfect Fountains Abbey
Fountains Abbey, Ripon is one of the National Trust's most Instagrammed locations. This summer has seen many of us enjoying...
More
Things To Do businesses

Things To Do
Mother Shipton's Cave and...

Things To Do
Nidderdale Museum

Things To Do
Bewerley Grange Chapel

Things To Do
Newby Hall & Gardens
Things To Do
Beningbrough Hall, Gallery &...

Things To Do
Spirit of Harrogate - Unique...

Things To Do
Fountains Abbey & Studley...

Things To Do
RHS Garden Harlow Carr

Things To Do
Turkish Baths Harrogate