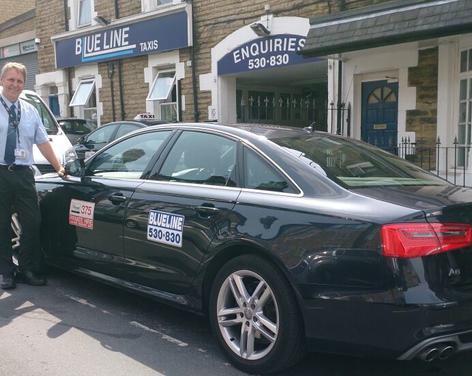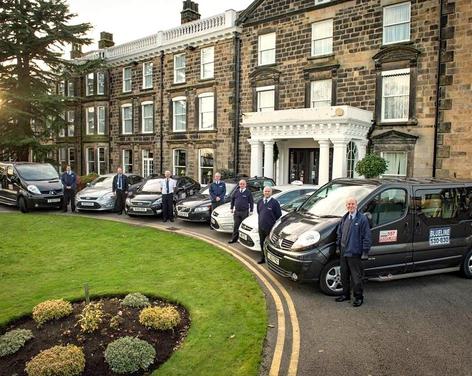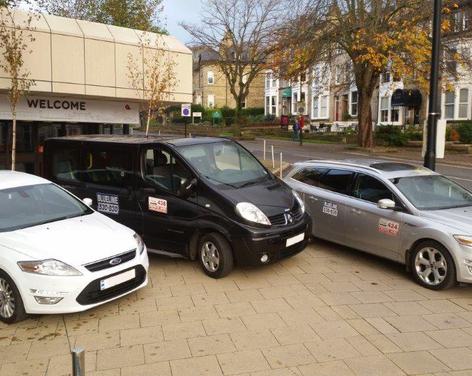 Blueline is Harrogate District's premier taxi company, operating 100 vehicles and providing a standard of service by which all our competitors are judged. Our fleet includes saloon cars, executive cars, estate cars, wheelchair accessible vehicles and 8 seater minibus style taxis.
As well as being the largest taxi provider in the area, we are also the oldest; first established over 80 years ago, Blueline is owned by its 88 shareholder drivers and this unique structure ensures consistently good service, as all drivers have a financial interest and a long term commitment to the company.
Our pricing is competitive and transparent. We only charge single time* 24hrs a day and offer special fixed rates to major destinations both inside and outside the district. All major cards are accepted. (*apart from Christmas and New Year bank holidays)
Our drivers are fully uniformed and operate to a strict code of conduct set out in our company rules. We can give our absolute assurance that all Blueline passengers of our Harrogate taxi service are well cared for, by safe drivers in clean, well maintained vehicles. We have a fully computerised booking and despatch system and a full voice recording system which stores all incoming and outgoing calls. All vehicles have GPS tracking and we can see exactly where they are at any given time.
Private Customers:
Blueline offers a service that all our customers believe in, and that we are proud of. We will do our utmost to cater for all your needs, covering local work, airport/station runs and long distance journeys. Pets are welcome. The fact that we operate the largest fleet in the area means we have vehicles available to collect passengers from any location, day or night, even at peak times.
Business Customers:
We are the supplier of choice for most businesses in the Harrogate area, we also understand that visiting business customers may only be in the area for a small period of time and may be able to offer temporary account facilities if your organisation is visiting Harrogate for a conference or event.
Read more
Not what you're looking for?
Nearby
Places

Public EV Charging
West Park Car Parks, Harrogate



Stay
Cedar Court Hotel Harrogate


Things To Do
Valley Gardens, Harrogate
More
Taxis businesses