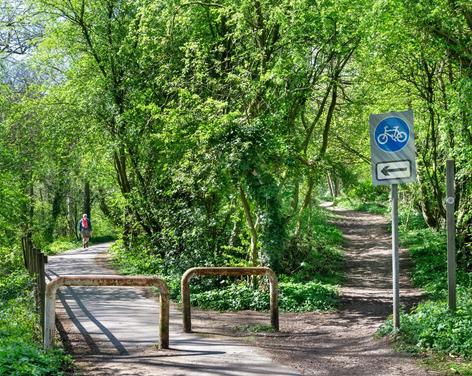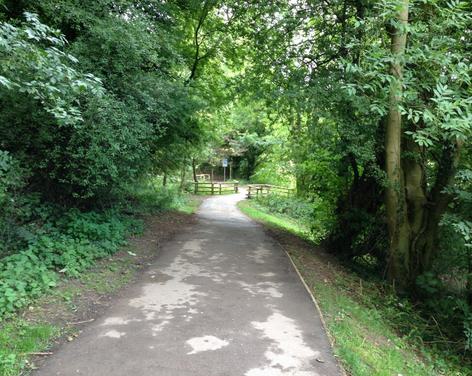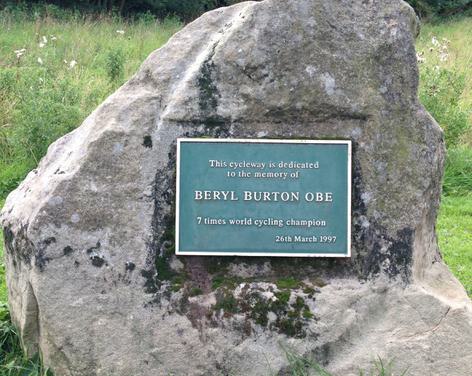 This fully surfaced cycle path connects Knaresborough to Harrogate and beyond, connecting to the Nidderdale Greenway which goes to both Ripley, and the centre of Harrogate.
The cycleway offers an alternative to the often busy A59 and is not only traffic-free, but picturesque as it passes fields and woodland.
From Knaresborough, the Beryl Burton cycleway is joined by the River Nidd, over the bridge from the Conyngham Hall Car Park.  It is this entrance that is marked on our map.
The cycleway peels away from the river bank to cross open fields and emerges in the area of Bilton, where cyclists can either turn right to continue to Ripley, left to travel to Harrogate Town Centre.
Beryl Burton, Champion many times over.
The cycleway is named after 7 times World Champion cyclist Beryl Burton who raced for Knaresborough Cycling Club.  Burton was a giant in women's cycling through 50s and 60s, and continued to take medals and titles right into the late 70s.
Throughout her career, Burton won scores of titles both nationally and internationally, and was Road Time Trials Councils Best All-Rounder for 25 consecutive years, up until 1983.
She also set a world record for the 12 hour time trial in 1967, beating the men's record by .73 miles.  Burton raced at the same time as the men's rider Mike McNamara made his attempt.  The story goes that Burton not only caught and overtook McNamara, but was kind enough to offer him a Liquorice Allsort as she did so, which he accepted.
It would be another two years before the men's record world surpassed Burton's record, which stood for an astonishing 50 years until Sept 21 2017.
Despite the nearly endless list of accomplishments that Beryl Burton accumulated through her career, she remained an amateur, riding with her local club despite being offered at least one professional contract.
As well as this cycleway, Beryl Burton is commemorated in the Knaresborough Windows.
She was an OBE, and in 2009 was inducted into the British Cycling Hall of fame.
Read more
Not what you're looking for?
Nearby
Places

Things To Do
Mother Shipton's Cave and...
Things To Do
Bebra Gardens, Knaresborough
Visitor Information Centres
Knaresborough Tourist...

Things To Do
Knaresborough Castle & Museum
Things To Do
Knaresborough Windows

Car Parks
Castle Yard Car Park
Behind the scenes of
Things To Do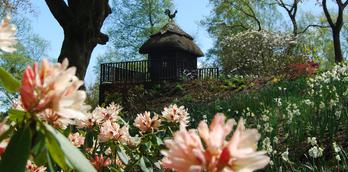 Himalayan Garden Growth
The beautiful Himalayan Garden and Sculpture Park is currently closed to the public but its teams of skilled gardeners...
England's oldest tourist attraction reopens
by Jay Stelling of Mother Shipton's Cave and Petrifying Well Storms, flooding, and a global pandemic. It's safe to...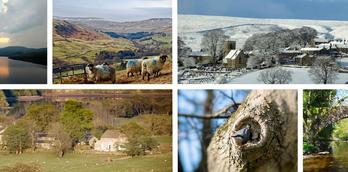 An Outstanding love of Nidderdale AONB
We spoke to Alice Crosby, Woodland Officer at Nidderdale AONB (Area of Outstanding Natural Beauty), once voted one of the favourite...
More
Things To Do businesses

Things To Do
Mother Shipton's Cave and...

Things To Do
Nidderdale Museum

Things To Do
Bewerley Grange Chapel

Things To Do
Newby Hall & Gardens
Things To Do
Beningbrough Hall, Gallery &...

Things To Do
Spirit of Harrogate - Unique...

Things To Do
Fountains Abbey & Studley...

Things To Do
RHS Garden Harlow Carr

Things To Do
Turkish Baths Harrogate