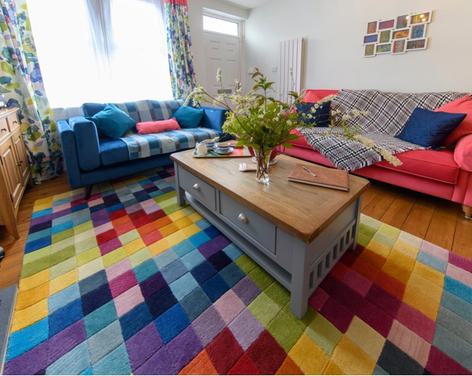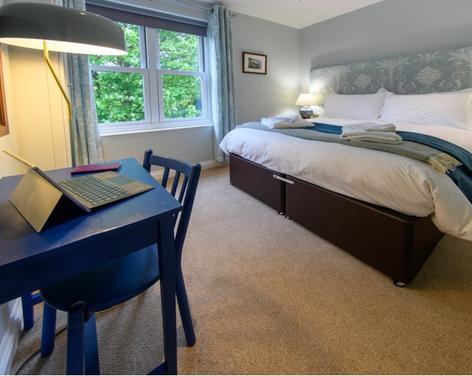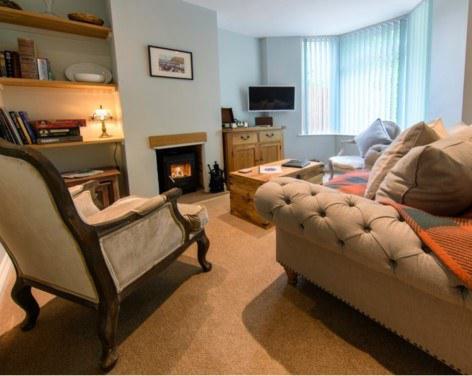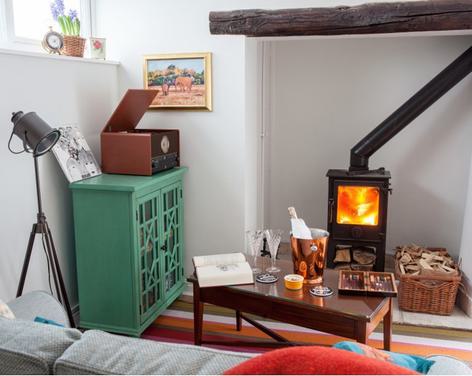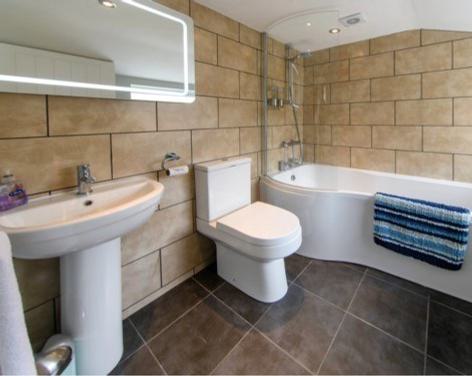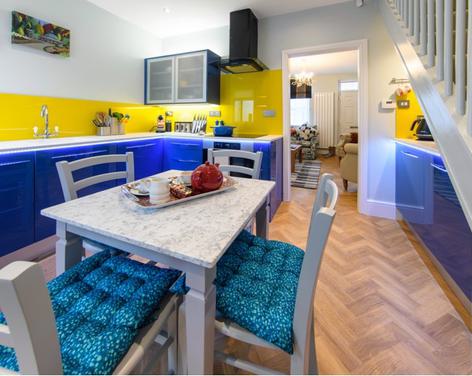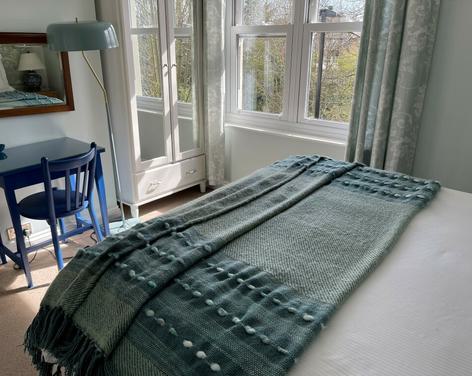 A unique selection of self-catering cottages within easy walking distance of Harrogate town centre shops and restaurants.  Each property has been chosen for its townhouse charm and decorated with a combination of tradition and colour to provide an inspiring stay to our visitors.
The Reason Behind the Name
Each of our cottages displays art from local artists on the walls. Art is our passion, constantly progressing and changing over the centuries – never still.
By supporting the artists in our community we want you to feel as if you too are coming on this journey with us.   This is why it is fundamental to us that our cottages act as a free art gallery for our artists.
The artwork displayed is available to purchase direct, and we charge no commission or fees meaning all profits go directly to the artist.
Why Come to us?
We make a point of greeting all our guests on arrival. We have a personal interest in ensuring everyone has what they need to feel comfortable during their stay. Many of our guests travel long distances to Harrogate so we ensure that there is always complimentary tea and biscuits and a pint of milk in the fridge upon their arrival.
Sustainability is very important to us which is why we minimise plastic as much as possible.   All our cottages contain Taylor's organic fair-trade coffee and Yorkshire Tea, both manufactured locally.
Why we chose these Properties
We love interior design and coming up with new ideas. Each property has its own unique design which combines antique furniture and contemporary colour.
We like to refer to it as "Antique meets 21st Century" which also gives each property the ambience of 'home'. This is the feeling we want our guests to have for their stay.
We Accept Pets
Pets are welcomed at three of our properties: Artists House, Artists Place and Artists Cottage.
Outdoor Areas
There are private outdoor seating areas, each with its own bbq at four of our properties: Artists House, Artists Cottage, Artists Corner and Artists Place.
Our Cottages
Artists House (Sleeps 4): Artists House is the largest of our five properties making it perfect for family visits. It has a separate kitchen, a dining room and a through lounge. The two bedrooms are presented as king beds or singles depending on your preference.
Located off Skipton Road this property is within easy walking distance to the centre of town and Kings Road where there is a selection of independent shops, cafes and supermarkets.
Artists Cottage (Sleeps 4):
A favourite of our guests, Artists Cottage is the perfect hideaway and a train spotters dream! There is a super kitchen, cosy sitting room and two bedrooms. Both rooms can be arranged as one king or two singles, making this cottage the perfect place for families and small groups.
Located off Kings Road, there's an abundance of local shops and cafés right on the doorstep, and town is only a short 10min walk from the front door.
Artists Place (Sleeps 4)
Another of our Kings Road based cottages meaning it is also close to local shops and cafés and only a short walk from town.
A key feature of Artists Place is the upstairs jack and jill bathroom between the two upstairs bedrooms with sliding doors on either side. Artists' Place sleeps four and the beds can be arranged either as one double and two singles or as a king and a double.
Artists Corner (Sleeps 4)
The last of our three Kings Road based properties on this list is Artists' Corner. This was the first of our cottages and we really went to town on decorations with bright colours and a pink sofa in the living room.
There are two bedrooms which can be arranged as either a king and two singles or as two kings. Both rooms sleep two.
Like most of our properties Artists' Corner has a dishwasher and washing machine and an outdoor seating area.
Artists Loft (Sleeps 2)
The smallest of our five properties, Artists' Loft is located near Hornbeam Park on south side of Harrogate off Leeds Road about 20 minutes walk or a 5-10 minutes bus ride depending on traffic. It is the only cottage to not have a washing machine or outdoor seating space, but don't let that deter you.  This is the perfect place for a weekend getaway for two.
It is just a stone's throw away from Hornbeam Park Railway Station and just down the road from M&S Food and several restaurants and food outlets, all situated either at Hornbeam Park, Hookstone Road or on Leeds Road. The 36 bus (every 10 minutes) stops just a few yards from the front door. Guests love this cottage for its convenience and intimacy. Guests staying for longer periods can make convenient use of the nearby laundromat services.
Every Comfort
We use LED lighting at each of our cottages, our boilers function all year round and every cottage features a log-burning stove so you will never get cold.
Each cottage has a selection of books, an assortment of board games and jigsaw puzzles, a collection of vinyl records and a record player.
Read more
Not what you're looking for?
Behind the scenes of
Stay
Strawberry safari forever
We could not be more grateful for our wonderful property during this time of limited travel; our green fields...
More
Stay businesses

Stay
The Belmont Apart Hotel, by...

Stay
Harewood Holidays, at...

Stay
Reservoir View Holiday...

Stay
The Crown Hotel Harrogate

Stay
Harrogate Lifestyle Apartments

Stay
Wood Hall Hotel & Spa


Stay
Harrogate Self Catering