Christmas Party Nights and Getaway Packages at DoubleTree by Hilton Harrogate Majestic Hotel & Spa
The DoubleTree by Hilton Harrogate Majestic Hotel & Spa is a fantastic venue to celebrate this festive season. Eat, drink and dance with colleagues, friends and families, and celebrate Christmas in style!
Party the night away stunning event suites, enjoy delicious cocktails and mouth-watering food in Frederick's Lounge Bar or Carters Champagne Bar & Grill, relax at the 'The Harrogate Spa' or make a night of it and stay in the heart of Harrogate, North Yorkshire!

Candy Cane Party Nights – limited Thursdays, Fridays and Saturdays available throughout December
Join other partygoers and host your Christmas party with friends, family or colleagues in our event suites transformed into a festive Candy Land! On arrival enjoy an unlimited Prosecco reception until we serve our festive three-course dinner. Afterwards, dust off your dancing shoes and enjoy the DJ until the early hours!
£40.00 per person
Who Dunnit?! Mystery Night – Friday 24th December
The Majestic Hotel is hosting a big family-style Christmas at our Winter Wonderland Estate… but before the turkey can be carved or any presents can be ripped open a body is discovered and it looks like murder most foul! Who committed such a ho-ho-ho-horrific deed!? Can you solve the crime? Live entertainment is delivered by professional actors throughout! Drinks reception of 45 minutes of unlimited Prosecco followed by a 5-course festive dinner!
£65.00 per person
Private Christmas Events - limited Thursdays, Fridays and Saturdays available throughout December
Party in private in one of fabulous event spaces with colleagues, friends or family this festive season! The team are on hand to create bespoke dining and drinks packages with entertainment and décor or select one of our ready to go party night packages to celebrate and be merry!
Candy Cane Disco
UNLIMITED 45 MINUTE FIZZ RECEPTION!
Three Course Festive Dinner (Candy Cane Disco menu)
Photo Booth
DJ & Disco
Candy Cane Ball
UNLIMITED 45 MINUTE CHAMPAGNE RECEPTION!
Four Course Dinner
Photo Booth
Live Band
DJ & Disco
From £65.00 per person

Christmas Day Lunch – limited availability
Take the stress away from hosting and enjoy a Majestic experience this Christmas! Enjoy Canapes and Mimosas before sitting down for a Five Course Christmas Day Lunch in ornate surroundings!
Looking for a private space, we offer a 'Carve Your Own' package which includes a family service style Christmas lunch!
£110.00 per person
Carve your Own £125.00
Christmas and New Year Stay Packages – limited availability
Join us for a 3-night extravaganza over Christmas or New Year
Make it a Christmas to remember and spend your festive season at the Majestic. Christmas & New Year traditions meet fun and relaxation in a grand setting. Expect the warmest of welcomes, lavish festive food, a roaring fire and an indulgent spa experience.
From £425.00 per person
New Year's Eve Black Tie Dinner – limited availability
Set to welcome in 2024, in style! The Majestic Ballroom will be the perfect backdrop for your New Year celebrations filled with fabulous food and exceptional entertainment including a Red Carpet Champagne Reception, Five Course Dinner, Live Band, DJ & Disco and Bagpiper!
Enjoy the Photo Booth throughout with fireworks, champagne & snacks at midnight!
£130.00 per person
New Year's Eve Candy Cane Disco
Party your way into 2024 at the DoubleTree by Hilton Harrogate Majestic Hotel and Spa Candy Cane NYE disco!
Indulge in a festive buffet before dancing to the final hours of 2023! Includes a fizz toast and fireworks on the terrace at midnight followed by snacks!
£49.00 per person

Visit our website to find out more.

Read more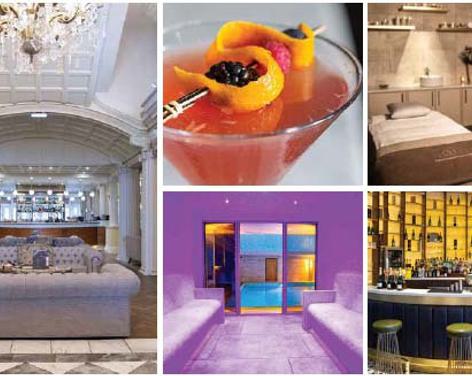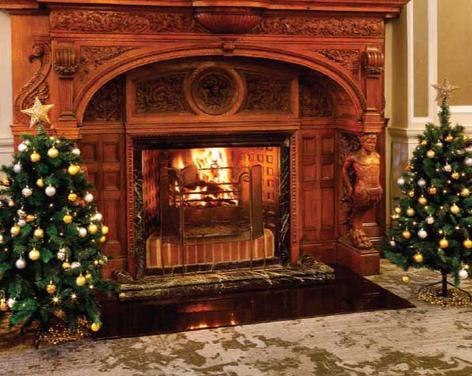 Related
Offers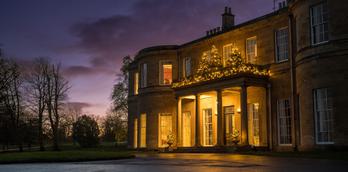 Two Night New Year Escape at Rudding Park
Experience a Two Night New Year's Eve Escape including NYE celebrations at Clocktower with live music on arrival, dinner...
Christmas Escape at Rudding Park
Just imagine, roaring fires, festive food, wine and entertainment combined with the opportunity to relax for two hours each...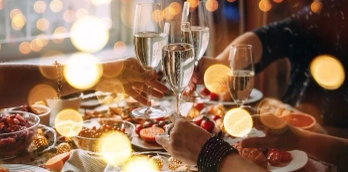 Festive Lunch & Dinner at The Inn South Stainley
It's time for festive dining so celebrate together with colleagues, friends and family and enjoy a homemade, locally sourced...
Behind the scenes of
Harrogate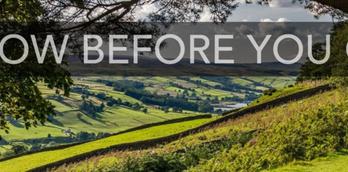 Know Before You Go - Welcome back to Harrogate
We're so proud to be able to welcome you back to the Harrogate district as our special part of...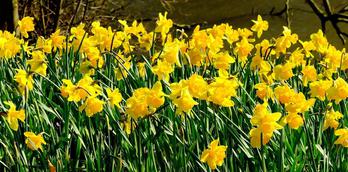 Springtime colours in the Harrogate and beyond
The lambs are in the fields, the sun is in the sky and the buds have risen from their...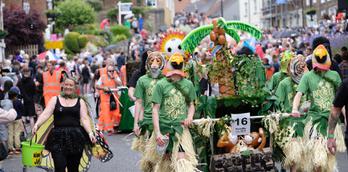 Harrogate and beyond: Fill your 2023 diary with events for all seasons
Are you finding your diary somewhat lacking in social engagements right now? Fear not, for as the calendar turns...