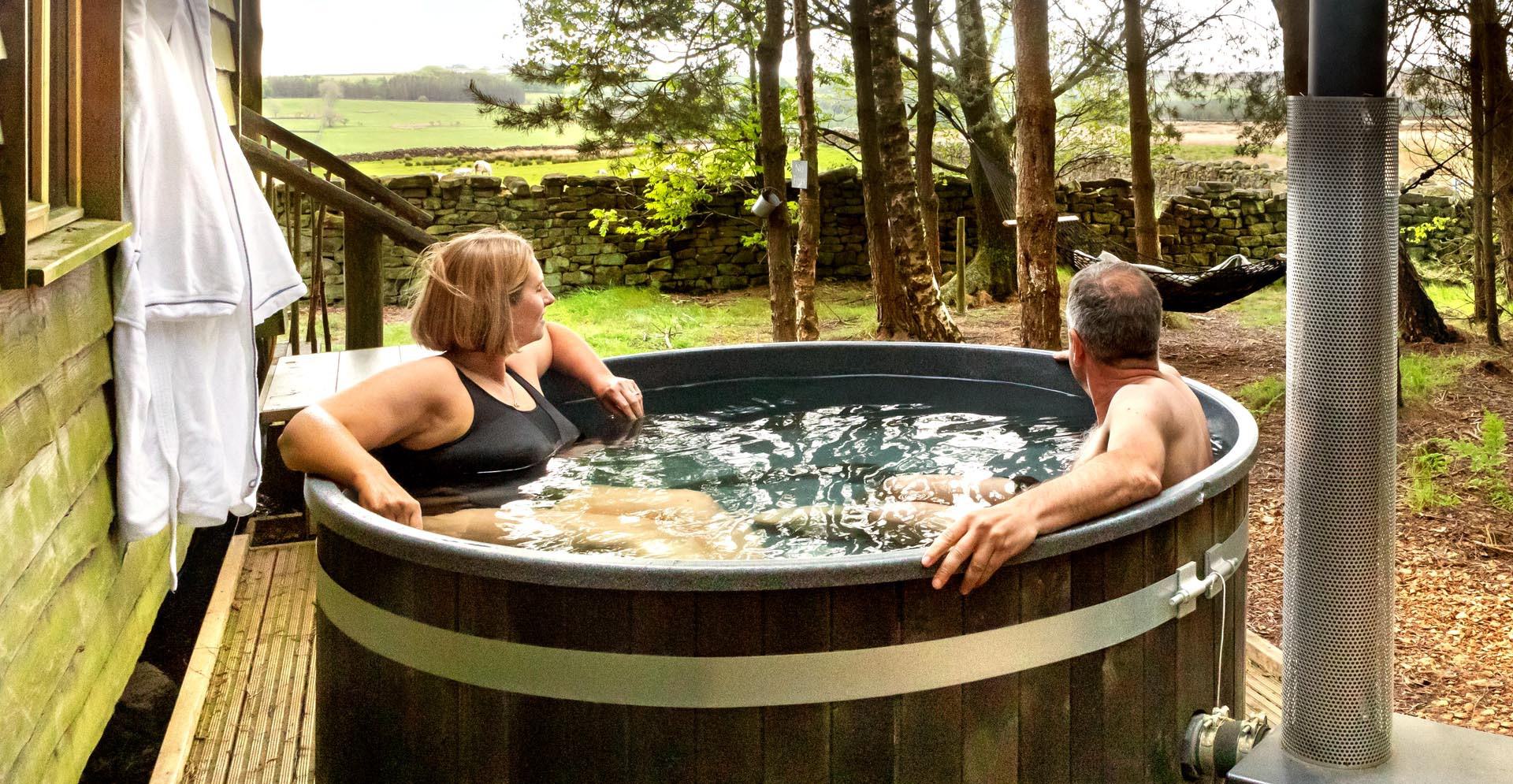 Top Five Quirky Places to Stay in Harrogate: Unforgettable Accommodations Await
Five quirky places to stay
Harrogate and the surrounding area offer the perfect place to stay if you are visiting North Yorkshire. Perfectly situated in the heart of the county, you can explore everything Yorkshire has to offer, from picturesque market towns and rolling hills to the beautiful Yorkshire coast.

Where you stay is an important part of your holiday. Whether it's an intimate hideaway or somewhere at the centre of the action, the right choice can make your visit an unforgettable one. If you are looking for a memorable break, in accommodation that will make it extra special, then we've got you covered.
We've rounded up the top 5 quirky places to stay in Harrogate and beyond…
Strawberry Safari Glamping
If you're looking for a rural retreat to get away from it all then try Strawberry Safari Glamping. Small but perfectly formed, this glamping site offers three beautifully finished huts that are luxuriously furnished with a host of special touches that will make you feel at home.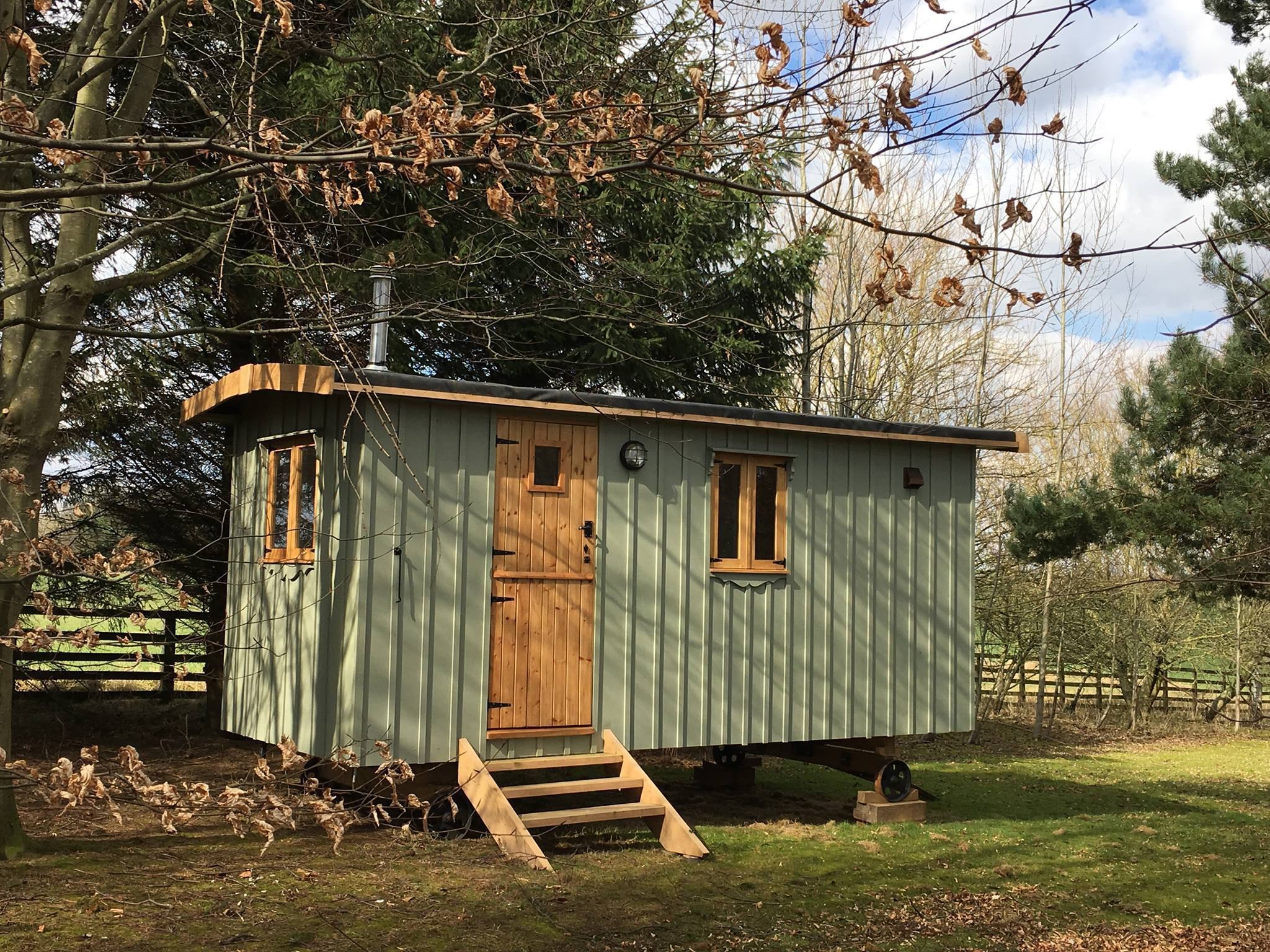 You might think that glamping means skipping comfort and going back to basics.  Think again!  Each hut has all you'd need from a fully equipped kitchen and en-suite bathroom to linen made from organic cotton and duvets made from 100% natural wool, guaranteeing a luxurious stay.
The site originally formed part of the Ripon to Harrogate railway line and has been lovingly brought back to life as a rural retreat by the owners. They focus on giving you a relaxing stay, with homegrown produce and healthy living at its heart.
Whether you're picking fruit from the grounds, joining a fitness class or using it as a base to explore the stunning North Yorkshire countryside, this is a fantastic glamping site with a twist.
Strawberry Safari Glamping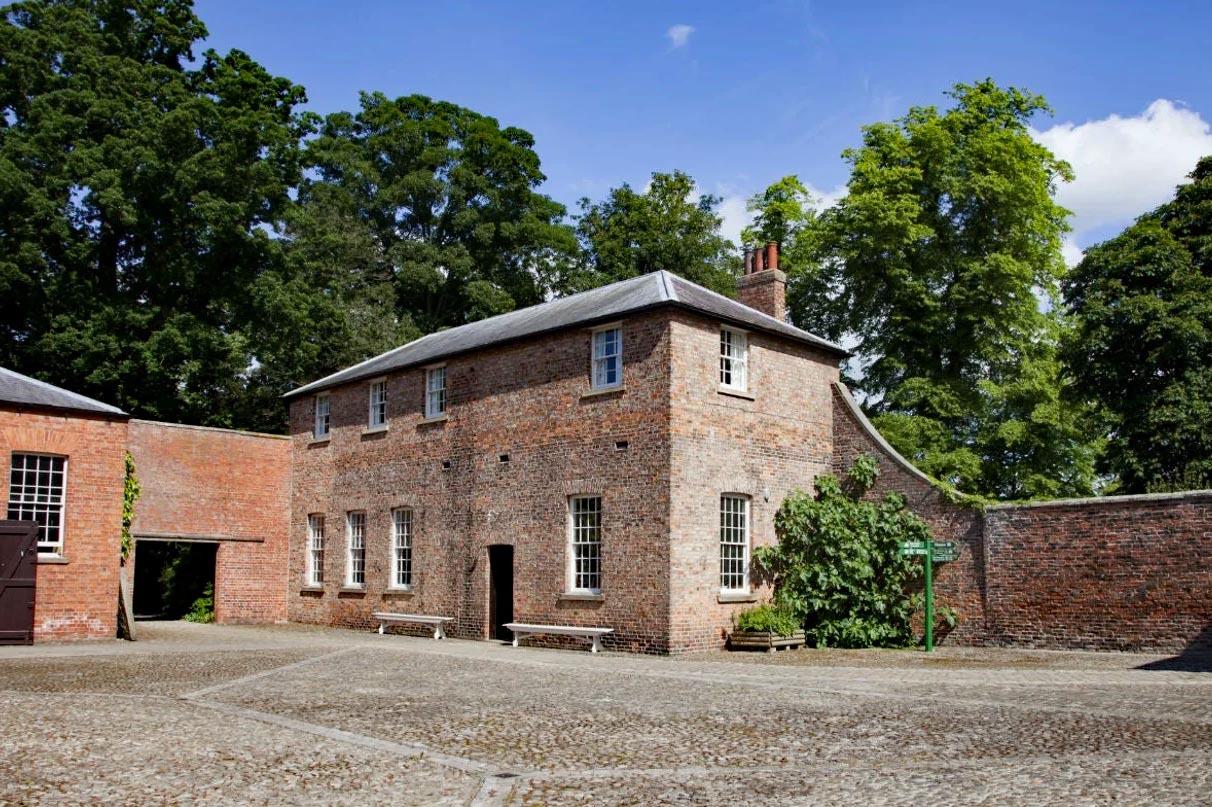 The Victorian Laundry Holiday Cottage at Beningborough Hall
Fancy having a stately home and beautiful parkland included with your holiday cottage? Staying at the Victorian Laundry Holiday Cottage means you get exclusive after-hours access to the gardens and grounds at Beningborough Hall.
This cottage is perfectly positioned for you to spend your days exploring nearby York, Harrogate and the beautiful countryside.  Once the sun goes down, take a picnic into the gardens or stroll around the estate, which you will have all to yourself.
If that's not enough, you're just 45 yards from the historic hall itself which you can explore for free during its opening hours.  There you can enjoy the impressive views over the park, baroque interiors and portrait collection.
The Victorian Laundry Holiday Cottage, at Beningbrough Hall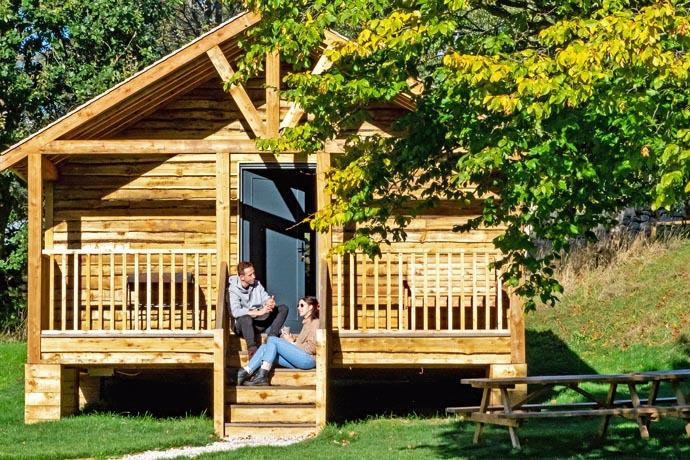 How Stean Gorge – Chalet Lodges
Sometimes it's best to be at the centre of the action. For the perfect adventure holiday a stay at How Stean Gorge guarantees a truly unforgettable experience in the heart of North Yorkshire.
The four and six bed lodges are perfect for family holidays, with plenty of things to do for big and small kids alike. They are also ideal for friends to get together for an adventure weekend.  The chalets have everything you could need including bathroom facilities, a wood-fired hot tub, BBQ and fire pit, an indoor log burner and a mini kitchen. However, if you'd prefer something a little different, you could always enjoy your breakfast in the glass-floored café, cantilevered out above the 80-foot deep gorge!
While you're at How Stean, you can take advantage of the outdoor activities on offer such as gorge walking, exploring the caves or even braving the high wires – the ultimate adventure-packed getaway!
How Stean Gorge Chalet Lodges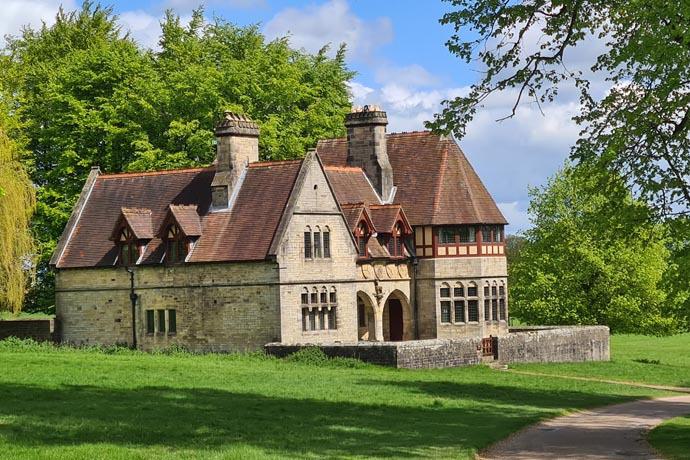 Fountains Abbey Cottages
Staying within close proximity to a World Heritage Site and having private access to the extended grounds may sound like a dream, but Fountains Abbey and Studley Royal have 14 holiday cottages for you to choose from, for a holiday that surrounds you in history. There is something for everyone, from cosy cottages that are perfect for a romantic break for two, to the impressive Choristers' House that sleeps a group of 10 for that special break for all the family.
Not only do you get an ideally situated base for exploring the Yorkshire Dales, Ripon and Harrogate, but you also get to explore the grounds of Fountains Abbey after all the visitors departed. This is the perfect holiday accommodation for history buffs!
Fountains Abbey and Studley Royal Holiday Cottages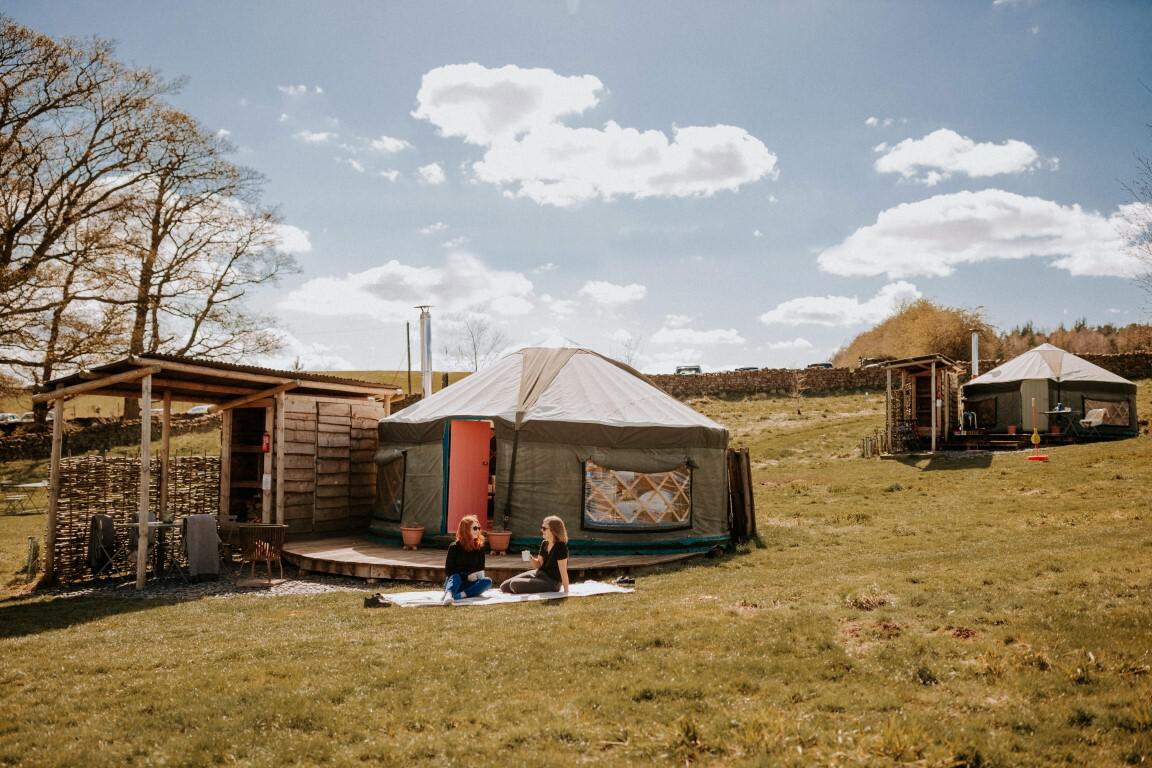 Swinton Bivouac
A truly "off-grid' haven, Swinton Bivouac forms part of the grand 20,000 acre Swinton Estate, just three miles from the picturesque market town of Masham. There is plenty to do while you're there. Aside from admiring the stunning views, you can explore the woodland trails by bike (collecting some eggs for breakfast from the hens while you're passing!) and explore the intriguing and atmospheric Druid's Temple, an 18th-century folly and local landmark.
Swinton Bivouac is a truly unique getaway that is founded on environmental principles that allow you to escape and find relaxation in a natural environment. Though that doesn't mean you'll miss out on some luxury - the rustic Tree Lodges each have their own hot tub and hammock set amongst the trees. For those that want to try camping with all the comforts of home, there are the Meadow Yurts, with stunning views over the valley.
Swinton Bivouac
Find more inspiration on places to stay in Harrogate and the surrounding area on our accommodation pages and start planning your next getaway.