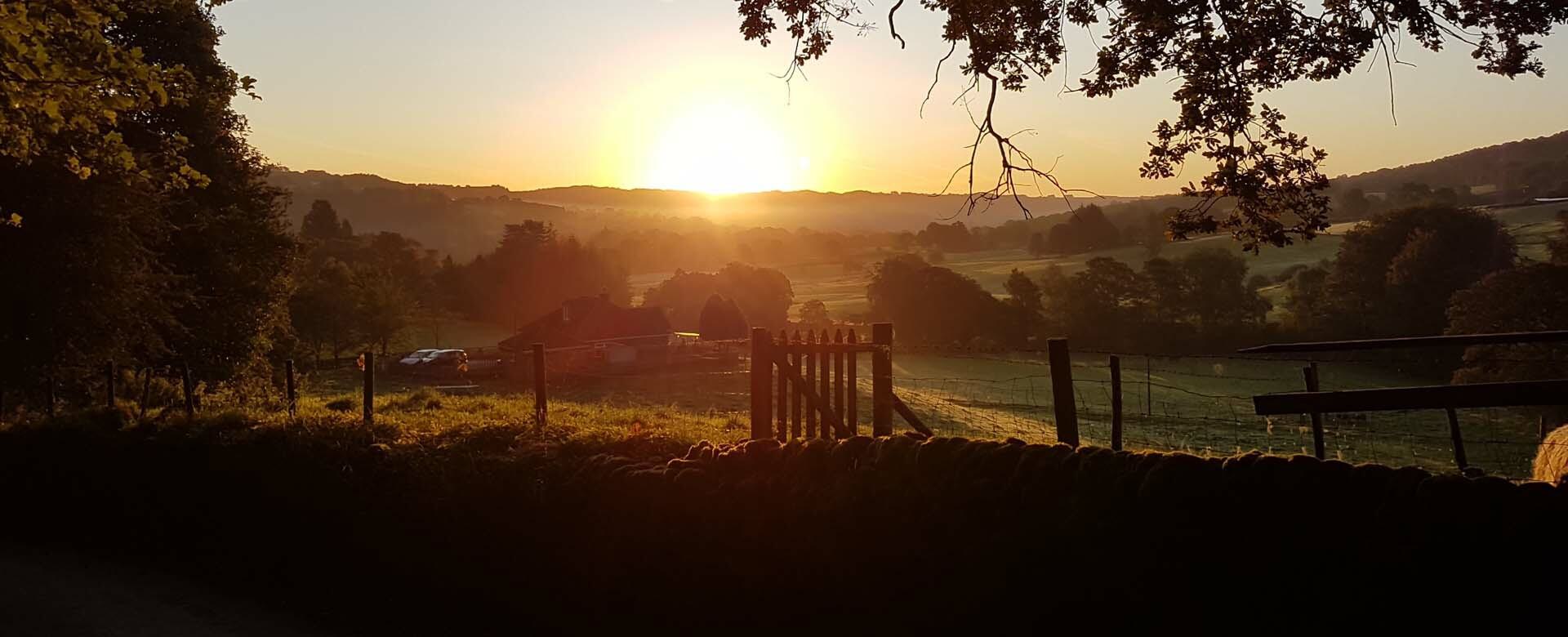 Your Top Ten things to do
If you are one of the many visitors competing in the Long Course Weekend Yorkshire in September, we want to you to have the best possible time with us. Your weekend will be based in the idyllic Yorkshire Dales town of Pateley Bridge, in the heart of the Nidderdale Area of Outstanding Natural Beauty.

If you want to explore a little further during your visit, here are our top ten Things to Do when you aren't running, cycling or swimming your very best at Long Course Weekend Yorkshire.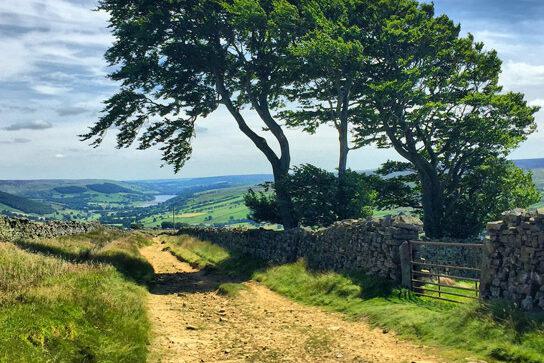 Walk the Nidderdale Way
The best way to discover the landscape and heritage of Nidderdale is to walk its paths. The Nidderdale Way is a 54 mile loop of the Valley stretching from the historic castle village of Ripley, just outside Harrogate to the remote waterside of Scar House Reservoir. Along the way discover hidden bridges, amazing vistas, picturesque villages and plenty of chances to enjoy delicious local food and drink. This popular walking challenge is often undertaken in four sections. However, completing it as a vigorous two-day undertaking is possible – both days setting off from and returning to Pateley Bridge.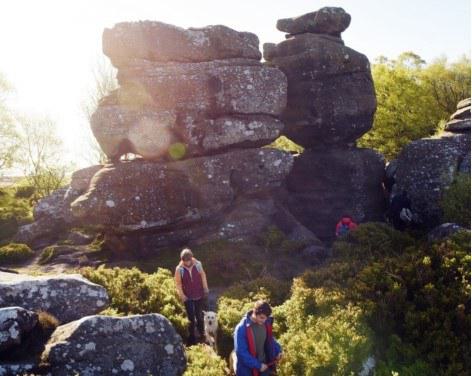 Visit Brimham Rocks
The product of over 300 million years of weather, National Trust Brimham Rocks is an area of geological wonder where you can walk between immense monoliths of stone, wonder at the unlikely shapes carved out by countless millenia of wind and rain, and look out across the valley of Nidderdale.
Brimham Rocks with its surrounding moorland is also home to a mix of wildlife and a site of special scientific interest. The rocks are managed by the National Trust.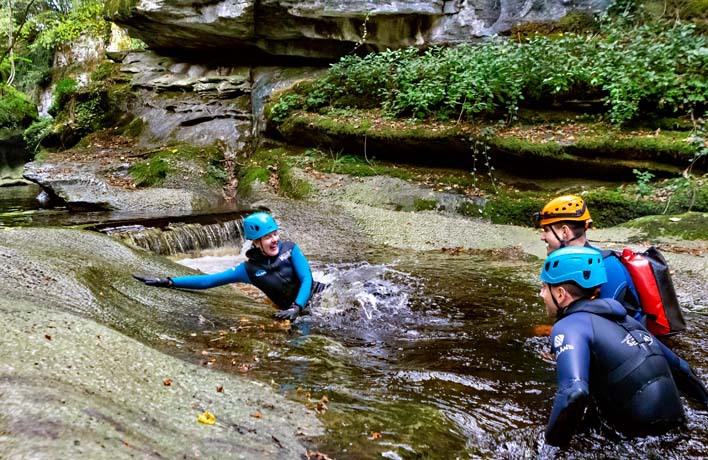 Get physical at How Stean Gorge
Visit an outdoor and adventure activity centre like no other. Here you can choose the perfect adventure for you. The team of expert instructors will guide you through your choice of Caving, Gorge Scrambling, Abseiling, Canoeing or even Via Ferrata on one of the only courses in the UK.
Whichever you choose, you will be sure to get some Nidderdale under your fingernails and work up an appetite. Just as well, as your post-adventure refreshment is all taken care of when you visit the glass-floored café bistro, suspended over the 80ft Gorge.
Taste the Beers that make Yorkshire great
Visit the Black Sheep Brewery and Visitor Centre in Masham. Discover the story of how one brother from a great brewing family struck out on his own and created the now iconic Yorkshire beer – Black Sheep. The tour will take you behind the scenes to see how the beer is brewed on-site, and allow you to witness the care and dedication that goes into making every pint perfect.
The 'Bar & Kitchen' not only serves a delicious menu of freshly cooked meals but also hosts the Black Sheep keg wall, meaning there is a Black Sheep for everyone to enjoy after the tour.
Masham itself is a much-loved market town that it is impossible to visit and explore, and not fall in love with - so be sure to give yourself time to discover its secrets.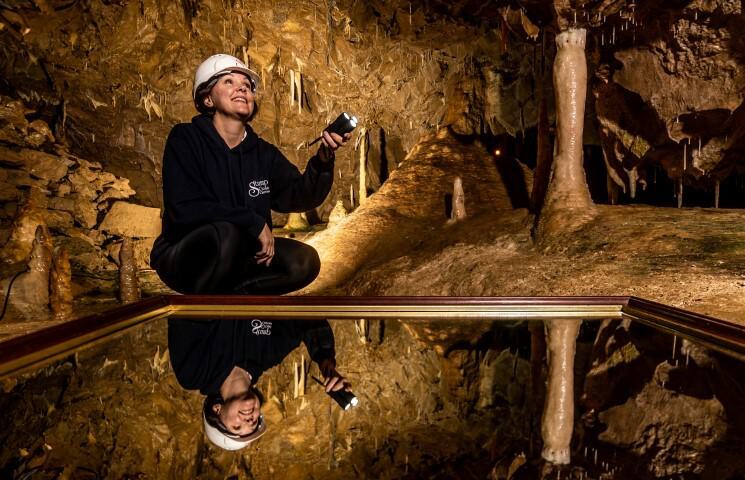 Descend to the past at Stump Cross Caverns
In the limestone core of Greenhow Hill, above Pateley Bridge, where lead miners once dared to dig, they discovered a natural wonder carved out and shaped by millennia of flowing water.
Now open to the public with a restaurant and gift shop, Stump Cross Caverns is a dramatic network of caves and the site of many significant finds including fossils of the Reindeer and Wolverine that once roamed the land. The caves also feature many distinctive stalactites and stalagmites, many of which were given names by those who first discovered them.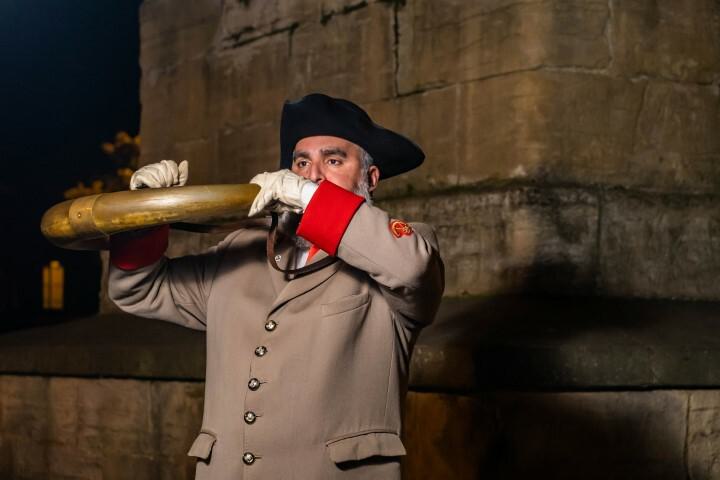 Visit the Historic City of Ripon
The Cathedral city of Ripon is steeped in history with the origins of its current buildings going back to the tenth century. With a trio of museums each housed in a key historic building, a marketplace and market that goes back centuries and countless traditions and historical connections Ripon is a city of stories.
Ripon Cathedral itself is open to visitors every day and is thought to be a source of inspiration to Lewis Carroll in creating his much-loved Alice in Wonderland series.
Every night in Ripon, for over a thousand years, the Ripon hornblower has set the watch, blowing the horn so residents can sleep soundly in their beds. You can watch the tradition as it is continued today in the marketplace at 9pm.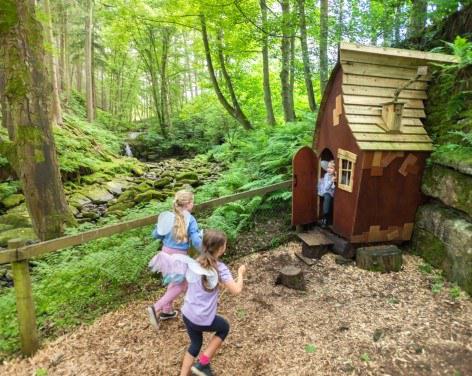 Family Day Out
If you're bringing the kids, there is a choice of dedicated family attractions where they can explore, play and learn. You can find the perfect day out for your family, whether that's a magic forest, a fairy trail adventure or a day of wonder and rides.
Young ones can burn off energy, discover nature and most importantly just have a brilliant day they will remember.  Our family attractions offer a whole day out or a fun afternoon - so there is the perfect opportunity to let some play into your day whatever you have planned.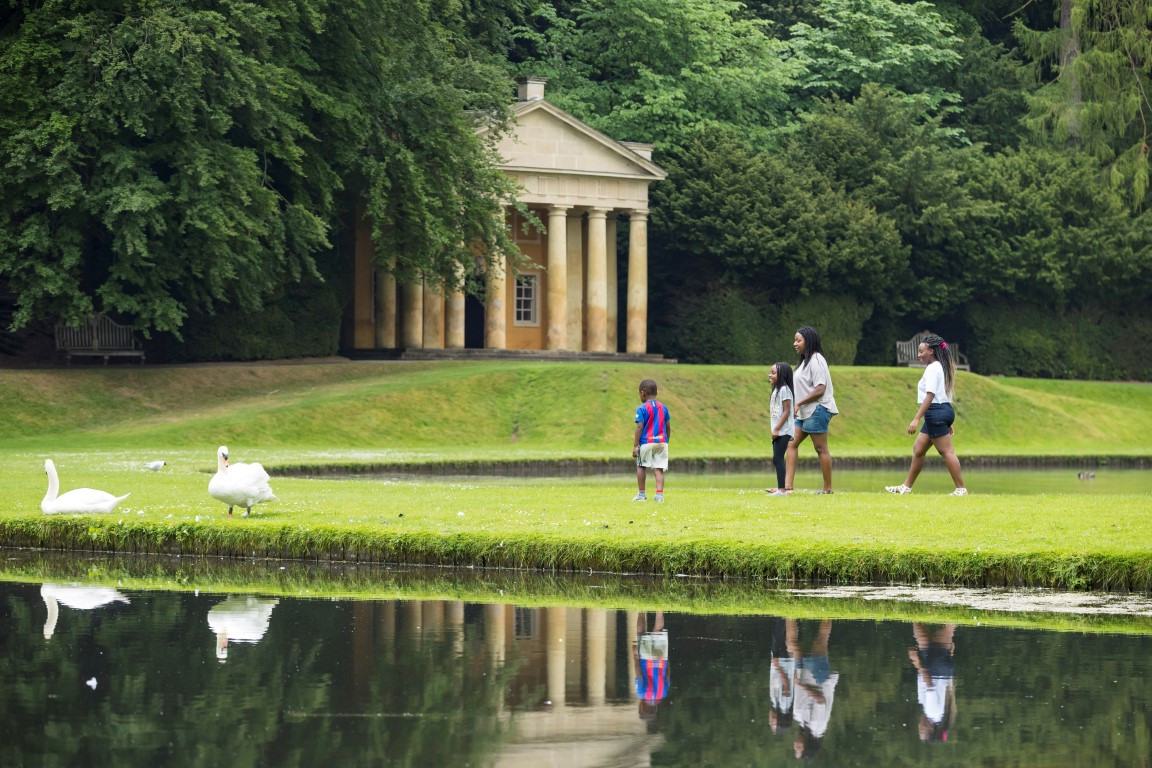 Visit a UNESCO World Heritage Site
There are only 28 Cultural World Heritage Sites in the UK, and one of them is right here. The water gardens of Studley Royal are a site of tremendous beauty and calm. From the still of the ornamental pools, to the many views from hidden follies around the landscaped gardens, Studley Royal is a site of discovery.
The gardens also include the ruins of Fountains Abbey, once one of the area's wealthiest abbeys, now a magical presence beside the River Skell. Both locations have been used in numerous TV and film productions, most recently appearing in Netflix's The Witcher.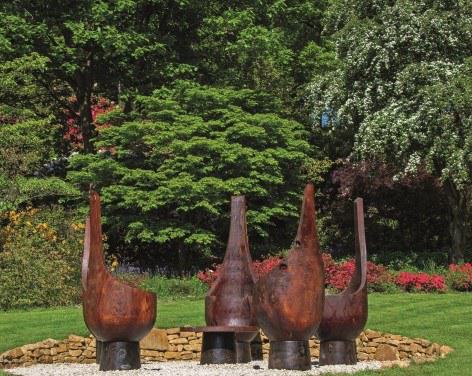 Visit a Himalayan Gem
In Yorkshire? Oh yes, the Himalayan Garden and Sculpture Park is a magnificent garden sited within its own small valley that benefits from a microclimate, creating the perfect place for Himalayan species such as Azalea and Meconopsis.
The gardens are also home to private collection of over 80 sculptures and artworks that are positioned amongst the Himalayan planting.
This is just one of wonderful gardens for which North Yorkshire is so well known.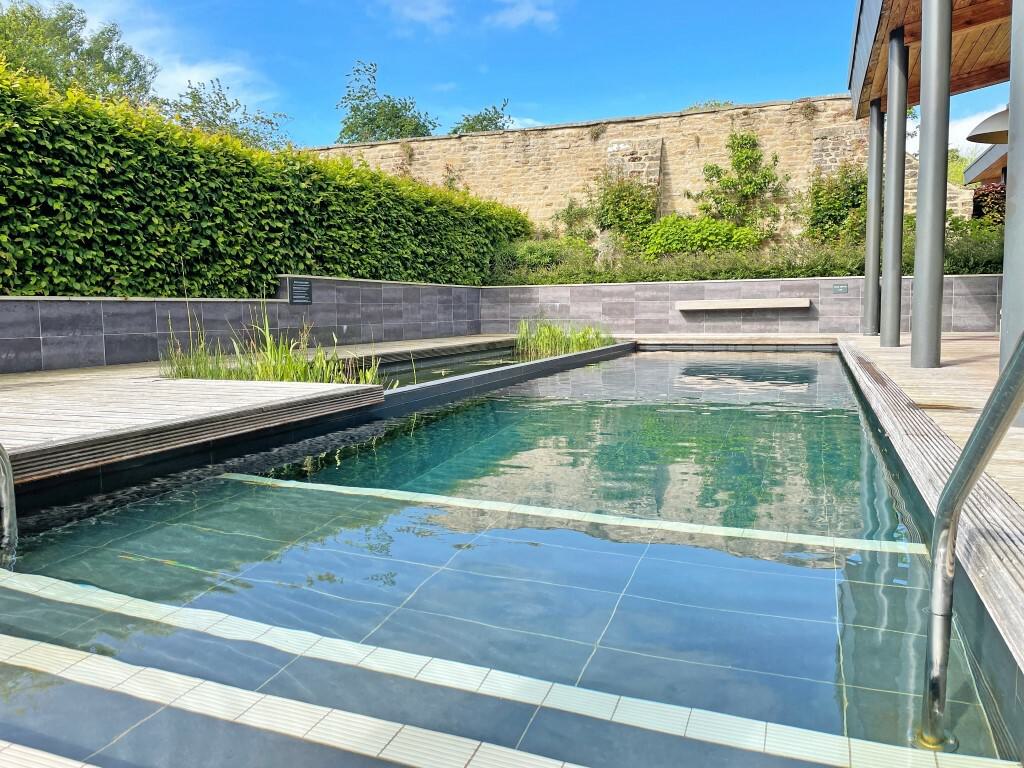 Relax, in one of Yorkshire's top Spas
At Swinton Estate, landscape and countryside runs through everything they do. The Swinton Park Country Club and Spa offers four bathing experiences, all heated by carbon-neutral biomass and including the 10m outdoor pool which is chemical-free and naturally biofiltered.
Relaxation is an art in this part of North Yorkshire, and this is just one of the modern and traditional spa experiences on offer.